Ginger & Cocoa Raw Brownie
This delicious vegan and raw recipe requires no baking, meaning you can enjoy it quicker and marvel in its natural goodness.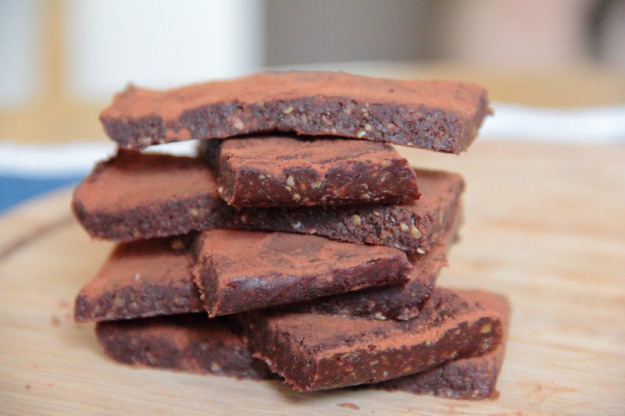 By Natalie Tamara of The Tofu Diaries.
5-ingredient, no bake brownies that are rich, chocolately, slightly nutty and more than moreish. The addition of fresh ginger creates an extra special combination of flavours.
These raw brownies or "rawnies" take the raw snacks I have talked about in the past to another level; this is perfectly acceptable dessert territory. You could serve them with whipped coconut cream, a scoop of vegan ice-cream or, failing that, still feel free to munch on them as an extra special indulgent mid-afternoon treat.
This recipe is: Gluten-Free, Dairy-Free, Sugar-Free, Egg-Free, Meat-Free, Vegan.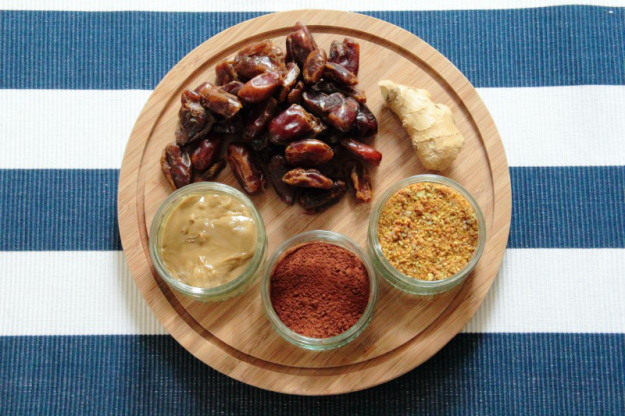 Ingredients:
200g dates, roughly chopped
2tbsp mixed seeds (I used milled seeds)
2tbsp tahini
4cm piece of ginger, finely chopped
2tbsp cocoa powder, plus extra to dust
Method:
1. Add all of the ingredients together into a high-powered food processor and blend until combined.
2. In a small baking tray, dust the bottom with a light layer of cocoa powder. Press the rawnie mix into the tray – you can level it out and get rid of your thumbprints by rolling a cup across the top.
3. Dust the top with another light coating of cocoa powder. Place in the fridge and when you are ready to eat it, slice into bars.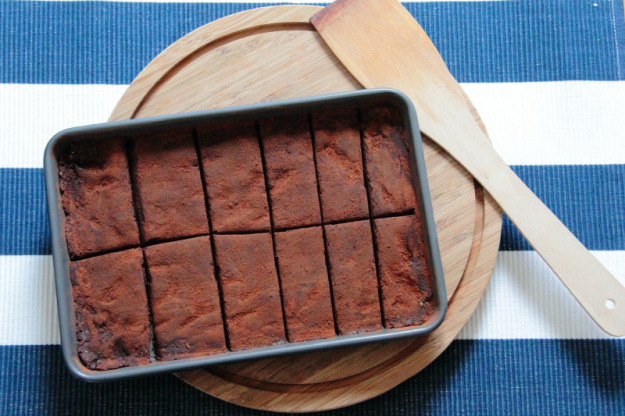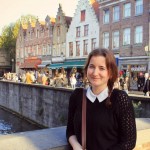 About the author:
Natalie Tamara is the author of vegetarian and vegan food blog The Tofu Diaries. The vast majority of her recipes are vegan, with a few including cheese or honey making them suitable for vegetarians. Natalie Tamara also posts about cruelty-free products, and about her travels across almost 60 countries (and counting). You can find her on Twitter and Pinterest.
Check out more of our tasty vegan dishes.
Tags:
Brownies
,
Chocolate
,
Dairy-Free
,
Dairy-Free Dessert
,
Egg-Free
,
Gluten-Free
,
Gluten-Free Dessert
,
Sugar-Free Dessert
,
Vegan
,
Vegan and Gluten Free
,
Vegan Dessert