Gluten-Free Olive Oil Shortbread Cookies
This olive-y delight is perfect for sharing, or stocking up in your biscuit box!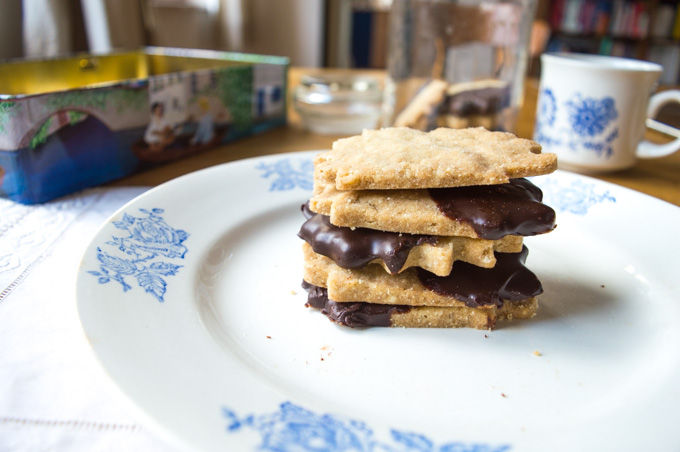 By Joana of My Gut Feeling.
Olive oil is a staple food in mediterranean cuisine. It is a fresh-tasting alternative to butter, even if you're not looking to cut down on saturated fat. It produces lighter-tasting baked goods and allows the flavour of the other ingredients to come forth. It also contains vitamin E, which helps to naturally maintain the freshness of baked goods and creates moist cakes, biscuits and muffins.
So, with this in mind, I adventured myself in creating a traditionally buttery shortbread cookie with olive oil instead.  I also needed to make it gluten free. So, instead of the traditional recipe that calls for one part sugar, two parts butter and three parts wheat flour, these shortbreads are made with one part sugar, a bit less than two parts olive oil and 3 parts rice flour+tapioca. I can tell you they are perfectly moist and soft to the point they almost melt in the mouth and the taste is amazing! The dark chocolate adds texture and a bittersweet taste. They are easy to make but require patience and love, as the dough crumbles easily.
This recipe is: Gluten-Free, Egg-Free, Dairy-Free, Vegetarian and Vegan.
Makes 16 shortbreads
Prep time: 60 mins (mostly cooling time)
Ingredients: 
1 cup rice flour

½ cup tapioca

½ cup powdered sugar

½ cup + 1 tbsp extra virgin olive oil

½ tsp salt

½ tsp vanilla extract

8-10 oz/250gr. good quality dark chocolate, roughly chopped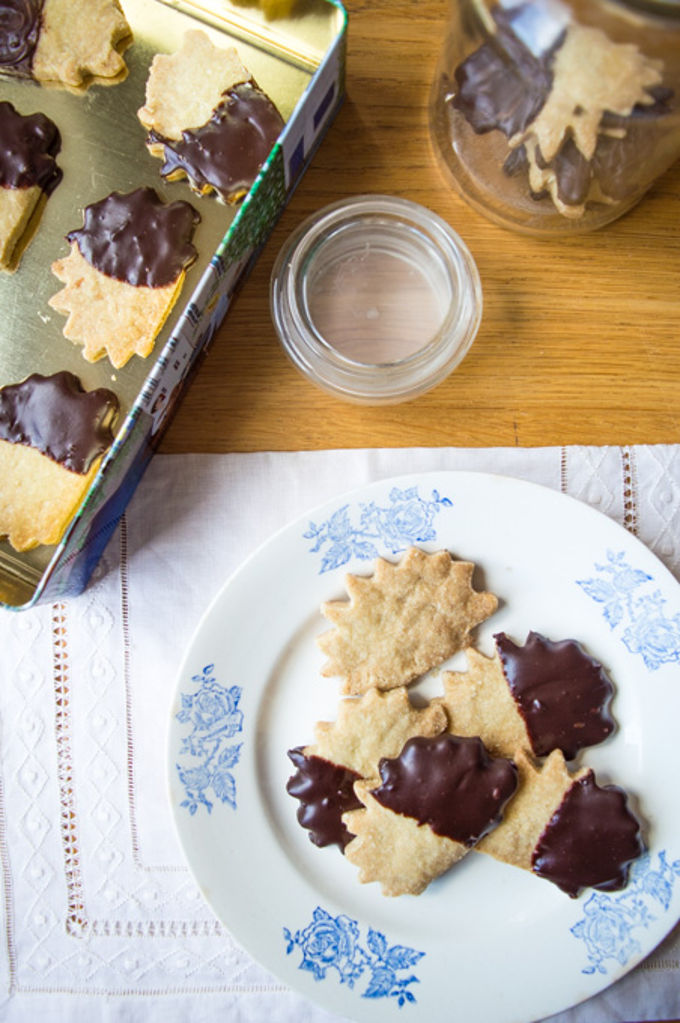 Method:
In a mixing bowl, whisk together the flour, tapioca, sugar, salt and vanilla extract. Pour in slowly the olive oil and combine with your hands until all of the dry mixture is incorporated and you make a ball of dough.

Preheat the oven to 350ºF/180ºC.

Line a baking pan with parchment paper and spread the dough, pressing it with your fingers in an even layer of approx. 0.2inch / 0.5 cm thick.

Cut with a cookie cutter or with a large upside-down glass.

Bake until it is just beginning to turn slightly golden around the edges (keep a close eye on it), about 15 to 20 minutes.

Remove from oven and let them cool for 30 minutes. Don't remove them before they're totally cooled, or they'll crumble to bits.

Melt dark chocolate in a double boiler, or 45 seconds in the microwave, until smooth and shiny.

Dip half of the cooled cookies, one at a time, in chocolate.

Transfer back to parchment and let chocolate set completely before removing and serving. (you can use the refrigerator to speed this up)

Store the cookies in a cookie jar or a metal box.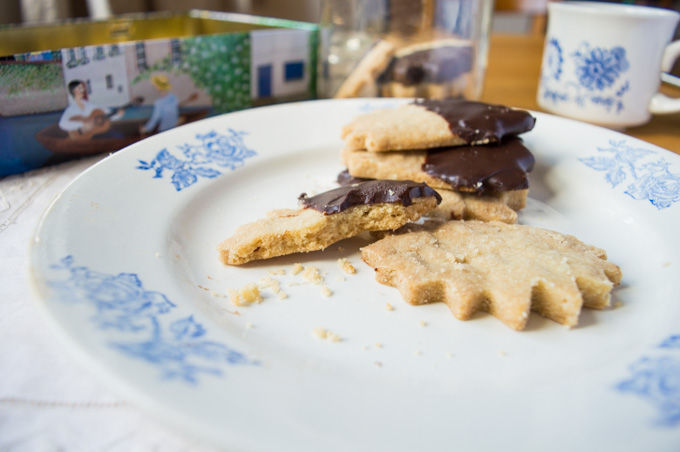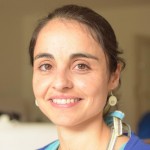 About the author:
Joana is the writer behind food blog My Gut Feeling, filled with healthy and natural recipes. She embraces different country's palettes to create something between Mediterranean and Atlantic cooking, also embracing a low FODMAP diet designed for sensitive stomachs.
You can find her on Facebook and Twitter.
Check out more of our delicious gluten-free recipes.
Tags:
Cookies
,
Dairy-Free
,
Gluten-Free
,
Gluten-Free Baking
,
Recipes
,
Vegan
,
Vegan and Gluten Free
,
Vegan Dessert
,
Vegetarian