Sun-Dried Tomato Pizza with Mustard Veggies
This sun-dried tomato pizza with mustard veggies is the perfect, healthy way to indulge at the weekend, with none of the guilt!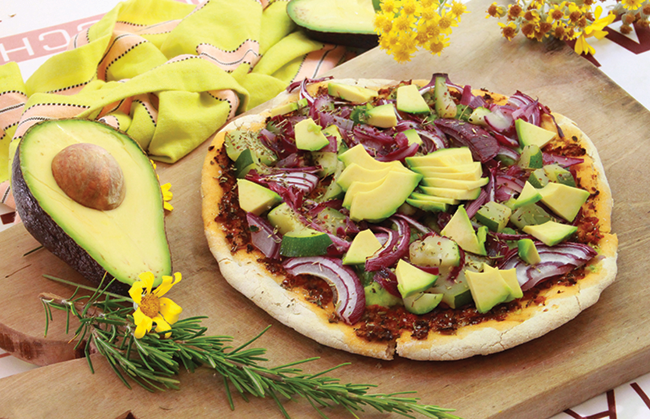 Sun-Dried Tomato Pizza with Mustard Veggies
By Ambra Torelli (www.littlebitesofbeauty.com)
Serves 2 | Prep 25 mins | Cook 25 mins | Calories 662 (per serving)
GF DF EF V MF
Ingredients
For The Crust:
70g (2¾oz) rice flour
30g (1¼oz) buckwheat flour
60g (2oz) potato starch
40g (1½oz) gluten-free oat flour
110g (4oz) warm water
1 tsp apple cider vinegar
Himalayan salt
10g (¼oz) gluten-free baking powder
For The Sauce:
10 sun-dried tomatoes
juice of ¼ lemon
1 tsp dried herbs (oregano, thyme, rosemary)
5 basil leaves
3 tbsp lukewarm water
1 tbsp olive oil
For The Topping:
1 large courgette, sliced
½ a red onion, peeled, sliced
1 tbsp olive oil
1 tbsp gluten-free mustard
Himalayan salt
¼ of an avocado, slice
Method
Preheat the oven to 200ºC/Gas Mark 6. Sauté the courgette, onion and mustard in a pan with a little olive oil for about 5 minutes.
Mix the flours, starch, salt and baking powder in a bowl. Add water and knead into an elastic ball of dough. Roll the dough into a round pizza size.
Bake in the oven for 5 minutes. Meanwhile, prepare the sun-dried tomato sauce by blending all the ingredients in a food processor or grinder.
Spread the sun-dried tomato sauce over the pizza crust, top with the sautéed veggies, then bake for 20 minutes. Top with with avocado before serving.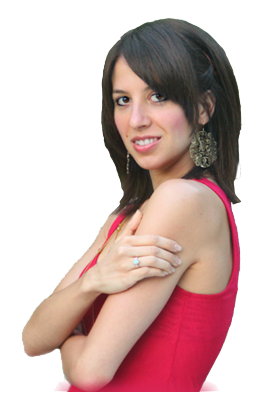 About the author: Ambra is an Italian chef who is here to give you the recipe for being a healthier, sexier and more satisfied you… whilst still indulging everyday! Her goal is to show you how you can indulge in the most delicious food while drastically improving you health, getting skinnier and looking gorgeous! You can find more of her delicious recipes on her blog, or you can get in touch with her on Facebook, Twitter or Instagram.
Comments
Tags:
Dairy-Free Dinner
,
Dairy-Free Recipes
,
Gluten-Free Dinner
,
Gluten-Free Pizza
,
Gluten-Free Recipes
,
Meat-Free
,
Paleo Dinner
,
Paleo Recipes
,
Sugar-Free Dinner
,
Vegan and Gluten Free
,
Vegan Dinner
,
Vegan Pizza
,
Vegan Recipes