Turkish Tofu & Spinach Börek
Here's a delicious vegan version of this Turkish treat with lots of healthy spinach….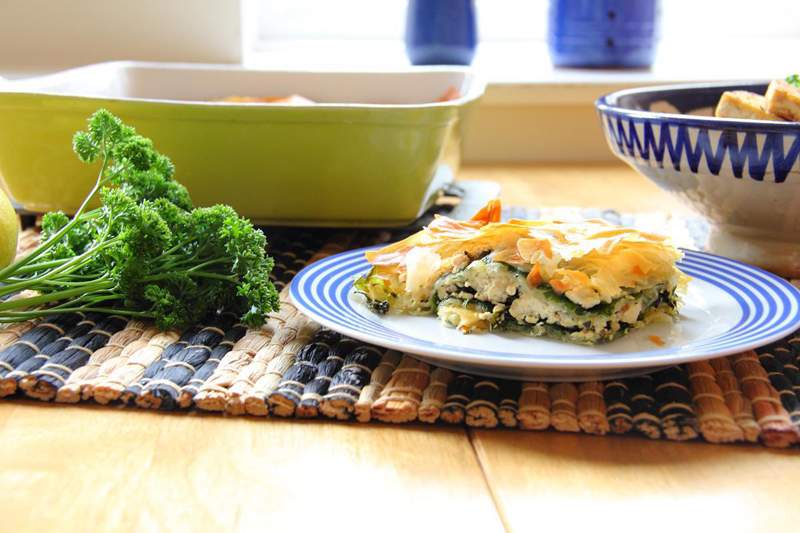 By Natalie of The Tofu Diaries
Typically made with cheese and spinach between layers of buttery filo pastry, börek is surprisingly easy to veganise. I have used shop-bought filo pastry for this recipe because, well, who has time to roll out millimetre-thick layers of pastry? Since ready-made filo pastry is often vegan already (check the packet first, of course) it makes life much easier on all fronts and can be coated with a dairy-free margarine so you don't lose out on the buttery, golden kind of filo this vegan börek demands. In place of cheese, crumbled tofu, with a dose of nutritional yeast to give it a cheesy hint, does a very fine job for the filling.
This is the kind of dish that's very easy to make but looks very impressive – perfect if you're hosting a dinner or cooking for a potluck.
This recipe is vegan, dairy-free and refined sugar-free.
Ingredients | Serves 6
6 sheets filo pastry, cut in half and left out of the fridge for ten minutes
100g fresh spinach
For the tofu layer:
400g tofu, drained and crumbled
20g fresh mint, finely chopped
2 cloves garlic, crushed
50g dairy-free margarine, melted
2tbsp nutritional yeast
½tsp freshly ground black pepper
Method:
Preheat the oven to 200C.
Mix the tofu layer ingredients together thoroughly.
Grease a large oven-proof dish with a thin coating of the melted dairy-free margarine. Add the first sheet of filo pastry, followed by a coat of margarine. Repeat with three more filo sheets.
Cover the filo pastry evenly with half of the spinach, followed by half of the tofu mix.
Repeat steps 3 and 4 to add the next layer. Add a final layer of filo sheets, being sure to coat the top layer with plenty of the melted dairy-free margarine.
Bake in the oven for around 45 minutes or until the pastry has turned golden brown.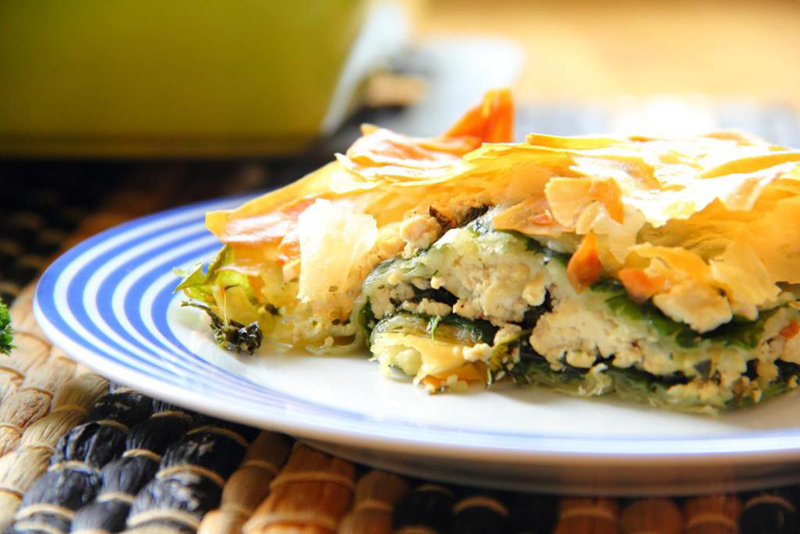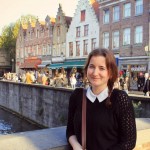 About the author: Natalie Tamara is the author of vegetarian and vegan food blogThe Tofu Diaries. The vast majority of her recipes are vegan, with a few including cheese or honey making them suitable for vegetarians. Natalie Tamara also posts about cruelty-free products, and about her travels across almost 60 countries (and counting). You can find her on Twitter andPinterest.
See more of our tasty vegan recipes.
Comments
Tags:
Dairy-Free
,
Egg-Free
,
Meat-Free
,
Recipes
,
Vegan
,
Vegetarian