Gluten-Free and Vegan Christmas Cake
A perfectly moist, rich and dense vegan Christmas cake, topped with a light and fluffy vegan meringue, and crystallised cranberries.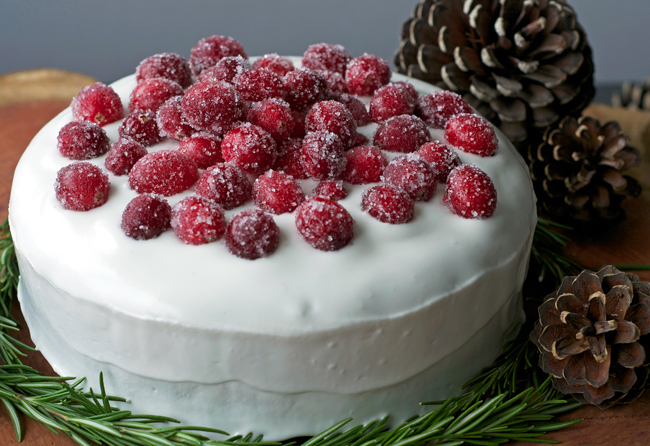 Christmas Cake
By Veronica and Amy Pearce (www.wrappedinnewspaper.com)
GF DF EF V MF
Ingredients
200g chopped dates
250ml water
150g raisins
150g sultanas
75g chopped walnuts
75g cranberries
1 tsp cinnamon
1/2 tsp all spice
1/4 tsp nutmeg
1/4 tsp ground cloves
150g ground almonds
150g rice flour
1 tbsp + 2 tsp gluten free baking powder
150ml orange juice
For the icing and decorations:
The water from 1 tin of chickpeas (aquafaba)
500g icing sugar (sifted)
1 tbsp lemon juice
1 tsp vegetarian glycerine
1 tsp vanilla extract
60ml water
100g caster sugar
1 cup of cranberries
3 tbsp granulated sugar
Method
Preheat the oven to 180C.
In a saucepan, bring the dates to the boil with the water and simmer gently for 5 minutes.
Meanwhile, in a large mixing bowl, add the raisins, sultanas, walnuts, cranberries and mix through all the spices. Stir through the ground almonds, rice flour and baking powder.
Once the dates have softened down, add them to the mixing bowl along with the orange juice, and combine until everything is mixed together.
Grease a 7inch cake tin and line the bottom with greaseproof paper. Pour in the cake mixture and spread evenly. Wrap the tin with newspaper so the edges don't burn and bake in the oven for 1 hour until a skewer comes out clean.
Leave the cake to cool in the tin before turning it out onto a wire rack.
For the icing:
In a bowl, whisk the aquafaba until frothy, add the icing sugar a tablespoon at a time until it has a meringue like consistency. Add the lemon juice, glycerine and vanilla extract and stir through.
Spread a crumb coating over the cake, and ensure it is even. Leave to set for an hour before covering with a thick layer.
Leave to set overnight.
For the sugar glazed cranberries:
In a saucepan, melt the caster sugar in the water over a low heat until all the sugar has dissolved.
In a bowl, cover the cranberries in the sugar syrup, drain the excess sugar syrup and leave until tacky, sprinkle over half of the granulated sugar and leave to set in the fridge for a couple of hours, turn them over and sprinkle with the rest of the granulated sugar. Leave overnight.
The next day, the icing will be firm enough to allow you to decorate with the sugar coated cranberries.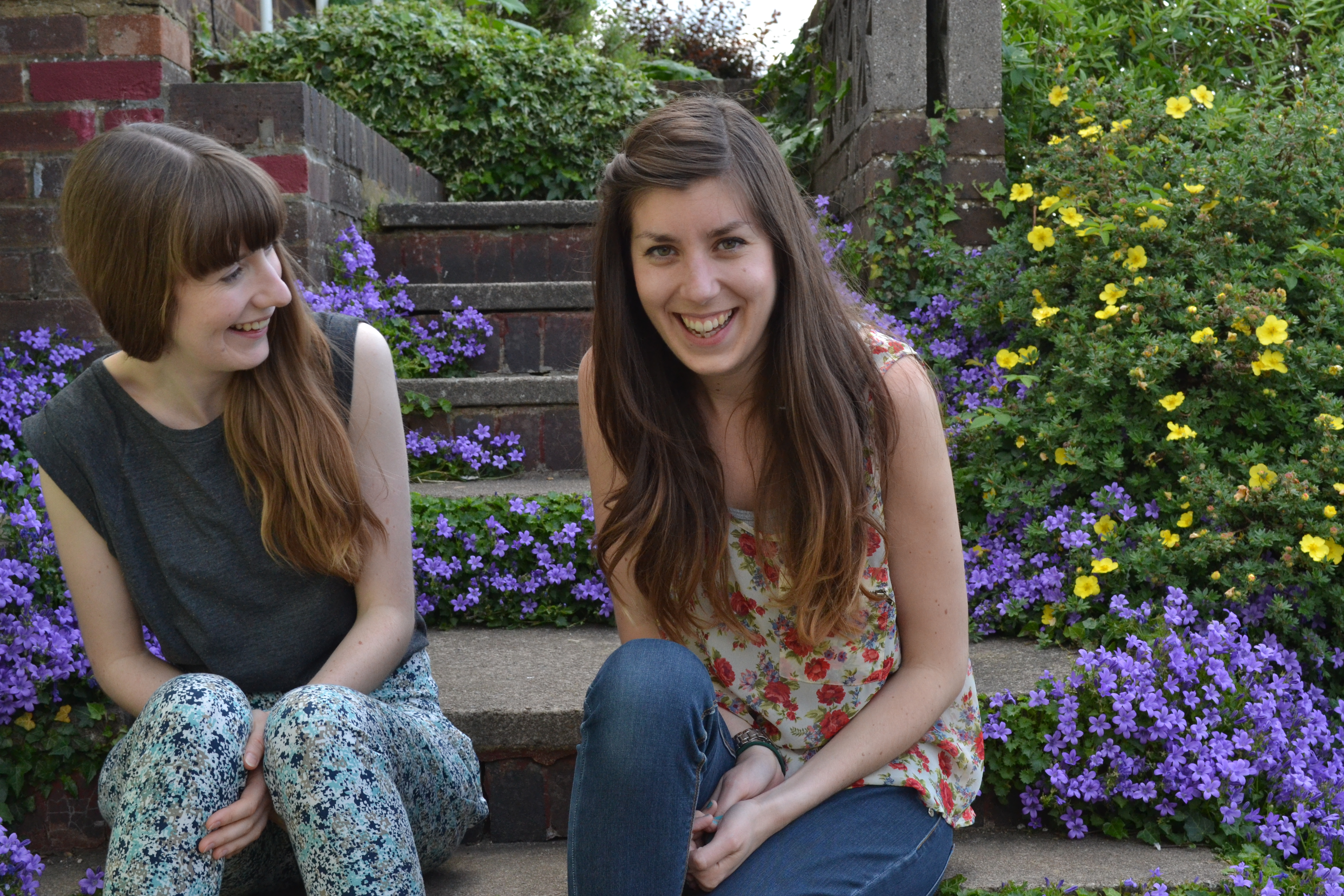 About the authors: Veronica and Amy are sisters whose vegan adventures began when they re-homed four rescue hens. It changed the way they thought about where food really comes from. This led them to adopt a vegan lifestyle and they haven't looked back! You can find lots of tasty vegan recipes inspired by the seasons over on their blog wrappedinnewspaper.com.
Tags:
Christmas
,
Dairy-Free Christmas
,
Dairy-Free Dessert
,
Dairy-Free Recipes
,
Gluten-Free Christmas
,
Gluten-Free Dessert
,
Gluten-Free Recipes
,
Vegan and Gluten Free
,
Vegan Christmas
,
Vegan Dessert
,
Vegan Recipes