Slow Cooker Pulled Jackfruit Jambalaya
This simple to make gluten-free pulled jackfruit jambalaya recipe may take a few hours in a slow cooker – but if you're looking for a new texture in your vegan diet, this may be just the thing.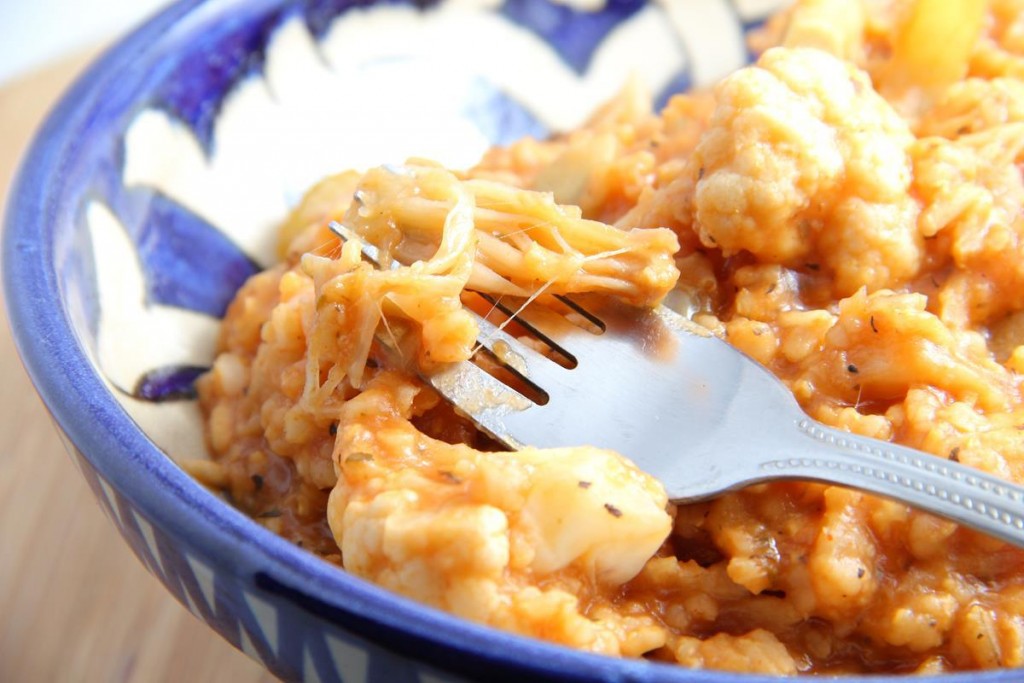 By Natalie Tamara of The Tofu Diaries.
Getting hold of the jackfruit is surprisingly simple, depending on where you live, as you can buy tinned jackfruit from most Asian supermarkets. After that, all you need to do is drain the fruit, cut off any of the harder core and then slice it up. Knowing it isn't a heavily processed substitute is fantastic and this made me curious to try out some more ways of cooking pulled jackfruit. 
This recipe was inspired by this slow cooker recipe for 'Once Forgotten Jambalaya', the idea being that whilst it is easy to forget you have something cooking in the slow cooker (yep, I'm fully aware of this phenomenon; my first batch of carrot & ginger soup had to be chucked out after an accidental overnight stay in the slow cooker) this is so good you will never forget it again. The first change I made, as you might have guessed, was to swap the chicken for jackfruit but I also decided to use brown rice and a couple of extra vegetables for a nutritious dinner.
This recipe is: Gluten-Free, Dairy-Free, Meat-Free, Egg-Free, Vegetarian + Vegan
Prep time 30 mins | Cook time 4-8 hours in a slow cooker | Serves 6 
Ingredients:

200g brown rice, rinsed

1 litre vegetable stock

280g (1 tin) tinned jackfruit, drained

½ cauliflower, cut into florets

3 celery sticks, chopped

2tbsp tomato purée

4 garlic cloves

2tsp parsley

2tsp basil

2tsp oregano

2tsp cayenne pepper

1tsp chili flakes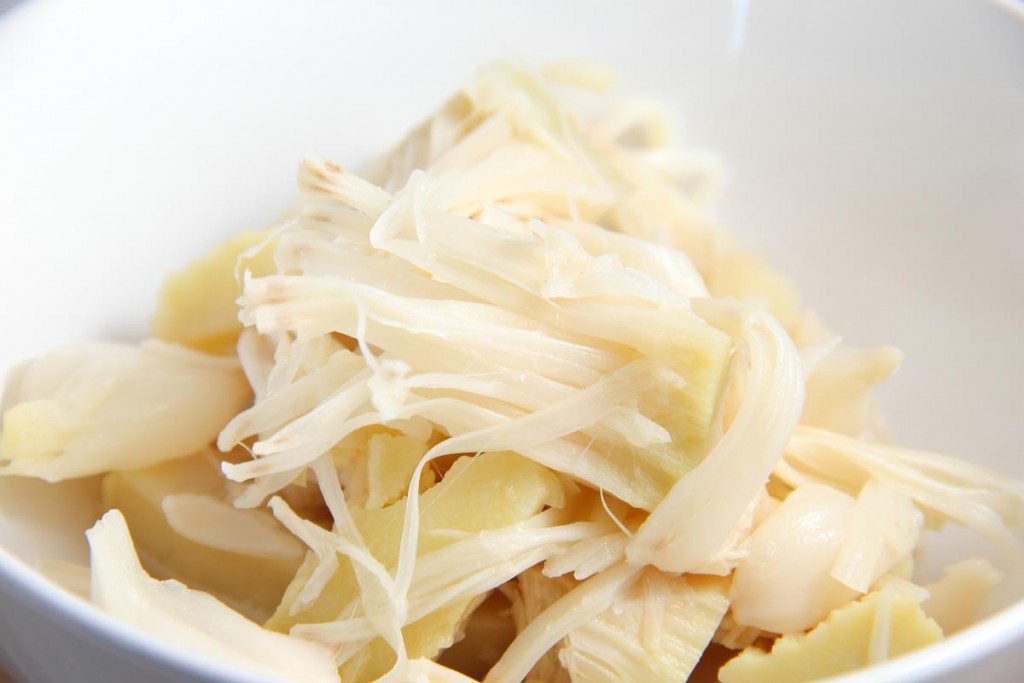 Method:
Bring a large pan of water to the boil. Add the rice and simmer for 20 minutes.

Drain the rice and transfer to the slow cooker. Add all of the other ingredients and stir a couple of times.

Cook in the slow cooker on low for eight hours or high for four hours. 

Use two forks to shred the jackfruit and add salt or pepper to taste.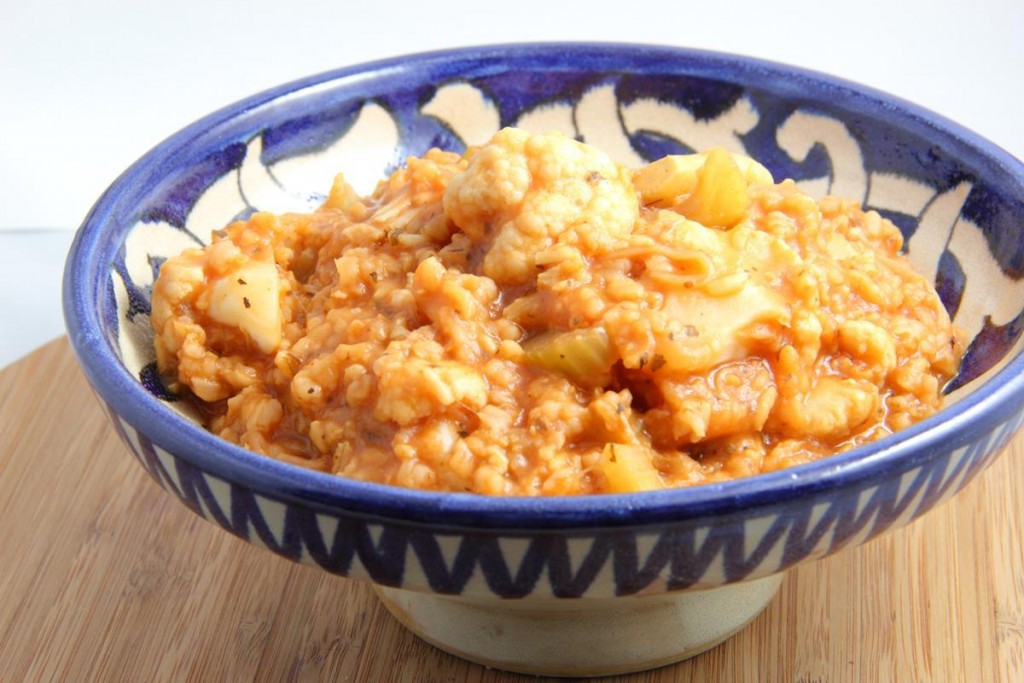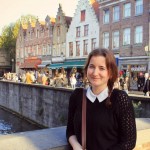 About the author:
Natalie Tamara is the author of vegetarian and vegan food blog The Tofu Diaries. The vast majority of her recipes are vegan, with a few including cheese or honey making them suitable for vegetarians. Natalie Tamara also posts about cruelty-free products, and about her travels across almost 60 countries (and counting). You can find her on Twitter and Pinterest.
See more of our tasty vegetarian dishes, gluten-free and vegan recipes.
Comments
Tags:
Dairy-Free
,
Dairy-Free Dinner
,
Egg-Free
,
Gluten-Free
,
Gluten-Free Dinner
,
Meat-Free
,
Paleo Dinner
,
Recipes
,
Sugar-Free Dinner
,
Vegan
,
Vegan Dinner
,
Vegetarian
,
Vegetarian Dinner