Vegan mince pies
Perfectly flakey vodka pastry, filled with spiced fruit mince – you'll not find a more delicious vegan mince pie recipe anywhere!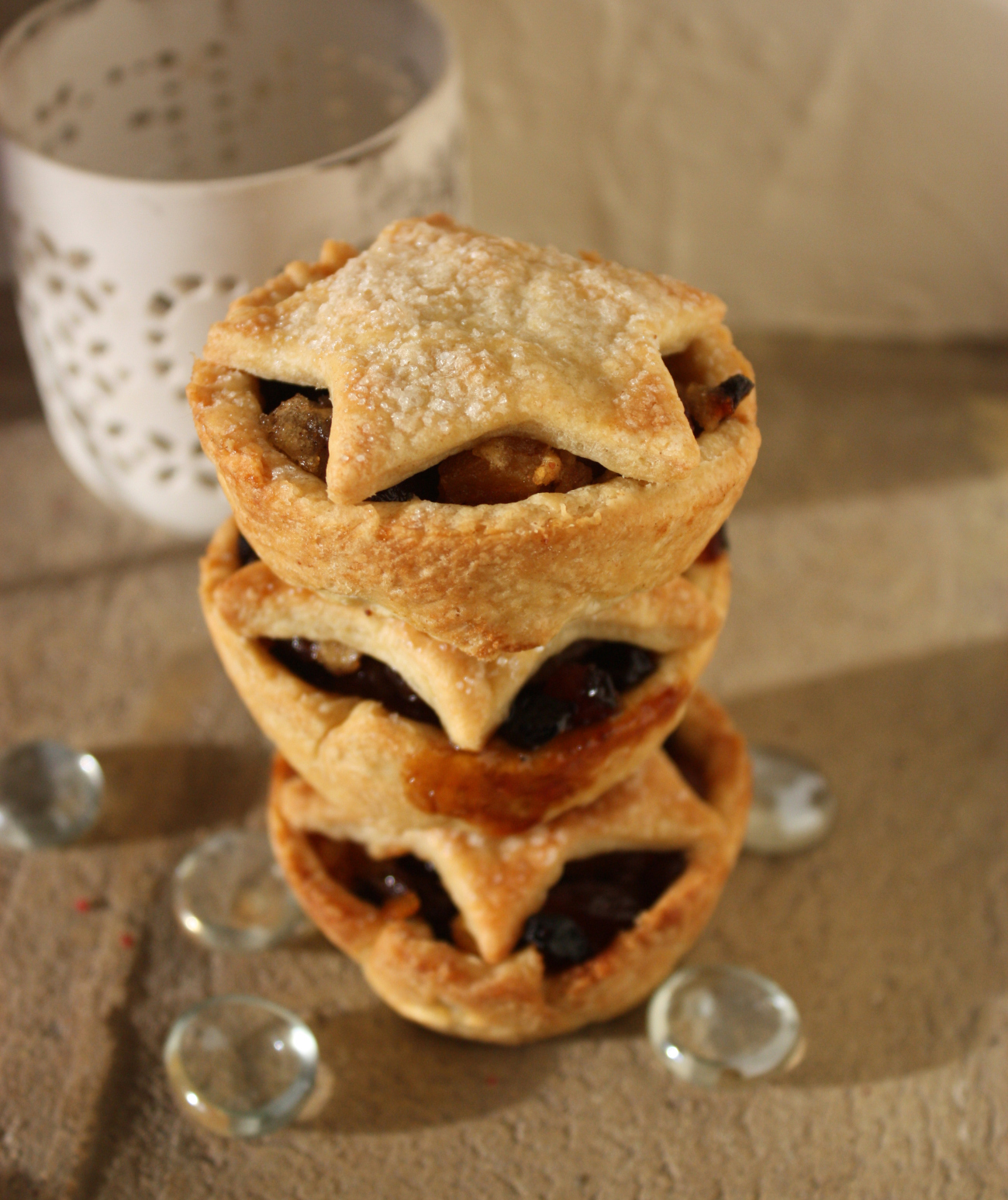 Mince pies
By Alexander Willow-Harvey (www.invegetableswetrust.com)
DF EF V MF
Ingredients
Filling:
265g (1 1/2 cups) good mixed dried fruit, roughly chopped
Zest of 1 unwaxed organic orange
60ml (1/4 cup) brandy
1 tsp lemon juice
2 tbsp soft brown sugar
1 tsp cinnamon
1/2 tsp mixed spice
1/4 tsp fresh grated nutmeg
1 apple, peeled and grated
For the pastry:
300g (2 1/2 cups) plain flour
pinch salt
2 tbsp caster sugar, plus extra for sprinkling
1 cup diced vegetable shortening/ baking block
60ml (1/4 cup) vodka (or ice cold water)
60ml (1/4 cup) ice cold water, or as needed
Method
Mix all the filling ingredients apart from the apple in a bowl, cover and leave to sit overnight on the counter, until the brandy has been absorbed into the dried

fruits.

To

make the pastry, mix the flour, sugar and salt in a mixing bowl. Rub in the fat.
Mix in the vodka, then add the water a little at a time until you have a firm yet rollable dough.
Wrap dough in cling film and place in the fridge to rest for 30 minutes or so.
Preheat the oven to 200c/400f and grease a 12 hole muffin tray.
Stir the grated apple into the filling mix.
Roll the pastry out into a big rectangle about 1/4cm thick, and using a cutter a few cm bigger than the holes in you muffin tray, cut out 12 circles of pastry.
Gently press the discs of pastry into the muffin tray, prick the base of each with a fork and fill with a tbsp of the filling, then cut out 12 stars or pastry and place on top of the filling.
Brush with vegan milk, sprinkle with sugar and bake for about 25 minutes until the pastry is crisp and slightly browned.
About the author: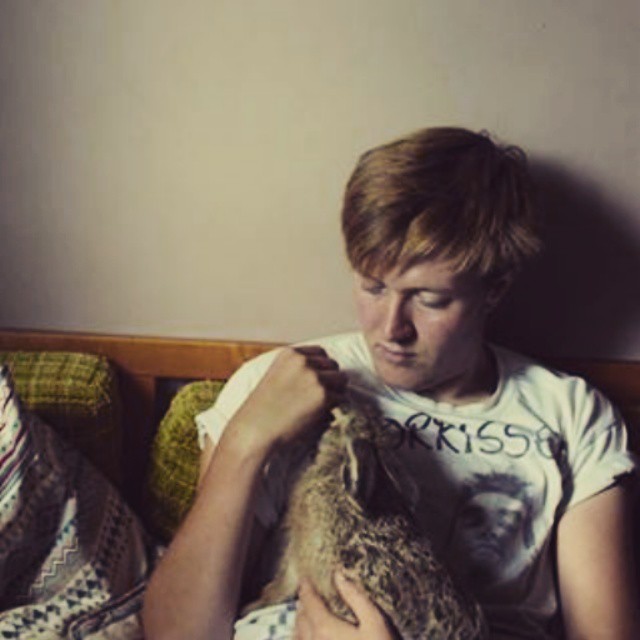 Alexander lives by the sea in England, and is the son of both a baker and a chef. Growing up, many of his happy memories were food related, but he never really explored cooking by himself until he became vegan. He wants to show people  how to eat tasty, healthy and nutritious food, and how to make vegetables incredibly tasty! For more inspiring vegan recipes, please visit Alexander's website, www.invegetableswetrust.com.
Tags:
Dairy-Free Christmas
,
Dairy-Free Recipes
,
Vegan Christmas
,
Vegan Recipes