Vegan & sugar-free Dark Crunch Cherry Pie
There's nothing quite like homemade cherry pie, and even better when it's dairy-free. This scrummy vegan pie is best served with a big scoop of dairy-free vanilla ice cream!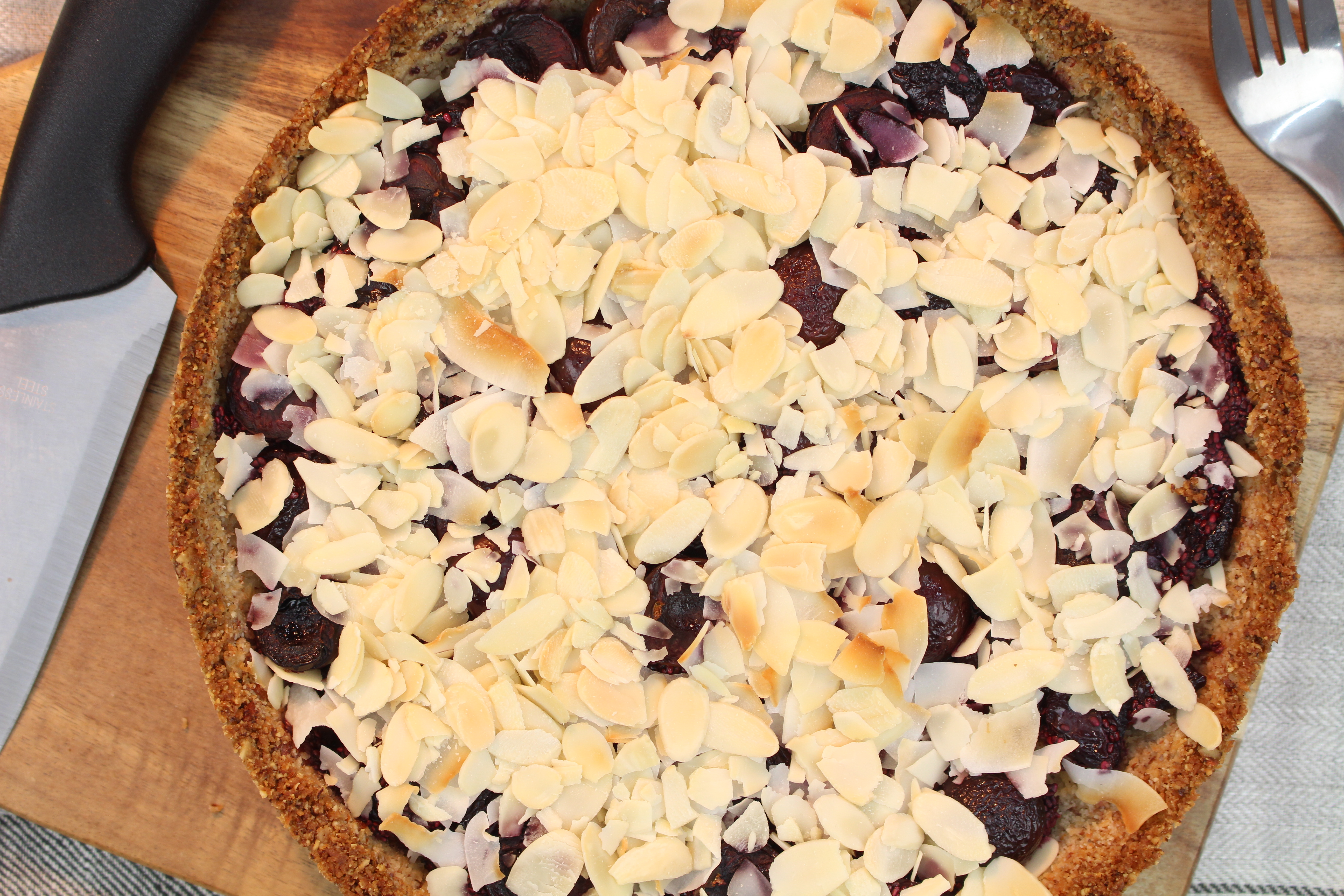 Vegan & sugar-free Dark Crunch Cherry Pie
Recipe by Natvia (www.natvia.co.uk)
GF SF DF EF V MF
Ingredients
Crust:
1/2 cup of pecans
1 cup desiccated coconut
1 cup almond flour
1/3 cup Natvia sweetener
1/4 tsp ginger
3 tbsp coconut oil
Filling:
1/2 cup pitted cherries
3/4 cup water
1 lemon (for slices of lemon peel)
2 cinnamon sticks
pinch of salt
1/4 cup Natvia sweetener
3 tbsp chia seeds
Garnish:
slivered almonds
flaked coconut
Method
For the crust:
Preheat oven to 175°C.
Chop 1/2 cup of pecans coarsely and add to a large mixing bowl.
Add 1 cup of desiccated coconut, and 1 cup of almond flour.
Mix these dry ingredients around until evenly combined.
Add 1/3 cup Natvia, and 1/4 tsp ginger to the dry crust mixture and stir around.
Add a pinch of salt and also stir that into the mixture.
Add 3 tbsp coconut oil and mix around until the coconut oil has evenly bound the mixture.
Press the crust mixture into a baking tray and flatten evenly.
Bake the crust for 12-15 minutes at 175°C or until browned.
For the filling:
Add 1/2 cup of pitted cherries to a saucepan, along with 3/4 cup of water.
To the saucepan also add; few slices of lemon peel (grate), 2 cinnamon sticks, and pinch of salt.
Bring the mixture to the boil and add 1/4 cup Natvia then continue to simmer for another few minutes whilst stirring.
Remove lemon peels and cinnamon sticks from the mixture.
Remove from the heat and add 3 tbsp of chia seeds to the cherry filling. Mix well with a spoon until completely combined.
Finale:
Spoon the cherry filling into the crust mixture once out of the oven.
Top with more cherries and sprinkle almonds and coconut on the top of the Cherry Pie.
Bake the pie for a further 7-10 minutes at 175°C.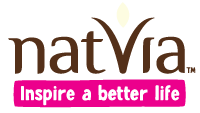 Facebook | Instagram | Twitter
Tags:
Gluten-Free Baking
,
Gluten-Free Recipes
,
Pie
,
Recipes
,
Sugar-Free Dessert
,
Sugar-Free Recipes
,
Vegan
,
Vegan and Gluten Free
,
Vegan Dessert
,
Vegan Diet
,
Vegan Recipes