Veggie chilli
This hearty veggie chilli is an absolute must-make recipe! Packed with protein and veg, it'll have you feeling as good as it tastes.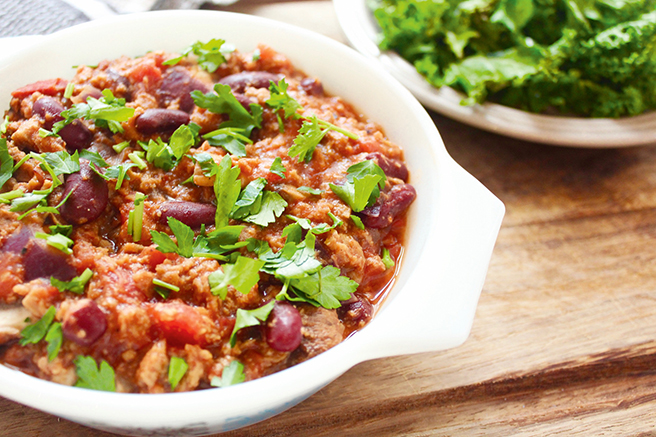 Veggie chilli
By The Physique Geek (www.thephysiquegeek.com)
 Serves 2 | Prep 5 mins | Cook 15 mins | Calories 745 (per serving)
GF SF DF EF V MF
Ingredients
170g (6oz) soya mince
170g (60z) quick cook basmati rice
1 tsp coconut oil
50g (1¾oz) kidney beans
100g (3½oz) mushrooms, sliced
½ a red onion, peeled, chopped
200g (70z) tinned chopped tomatoes
1 tsp cumin
1 tsp chilli powder
Method
Cook the rice according to the packet instructions.
Heat the coconut oil in a saucepan, then add the mushrooms and red onion and cook until onion is tender.
Add in your cumin and chilli powder and cook for a minute.
Add in your mince and cook through.
Once the mince is almost cooked, add the chopped tomatoes and kidney beans, stir, then bring to the boil.
Reduce the heat and simmer for 5-10 minutes.
Serve with the basmati rice.
---
About the author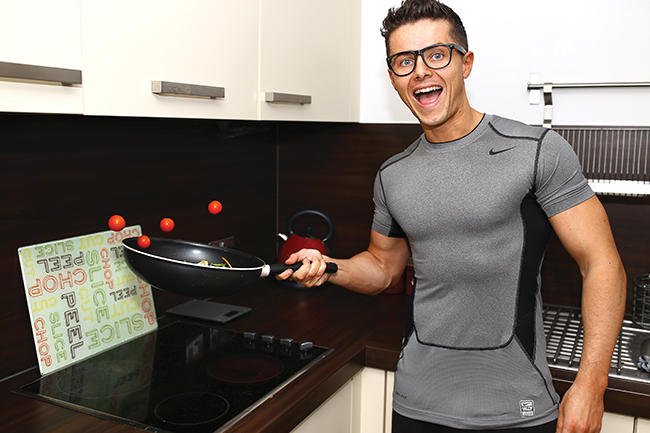 Jay Geraghty of The Physique Geek is an online nutrition coach and the creator of the 90-day SMT program. He creates tailored fat loss programs, which take into account intolerances, allergies and food preferences to transform the bodies and lives of his clients forever, without changing their normal routines.
Jay has created his program to help cut through the fad-diet noise and to give his clients the delicious, easy to prepare meals, tools and expert advice they need to start improving their health and transform into the best shape of their life. www.thephysiquegeek.com
Tags:
Egg-Free
,
Recipes
,
Sugar-Free Dinner
,
Sugar-Free Recipes
,
Vegan
,
Vegan and Gluten Free
,
Vegan Dinner
,
Vegan Recipes
,
Vegetarian
,
Vegetarian Dinner
,
Vegetarian recipes