Walnut, Hemp and Apricot Raw Brownie Bites
Deliciously rich little bites of heaven and super easy to make, these little raw brownie bites are just enough to keep you satisfied.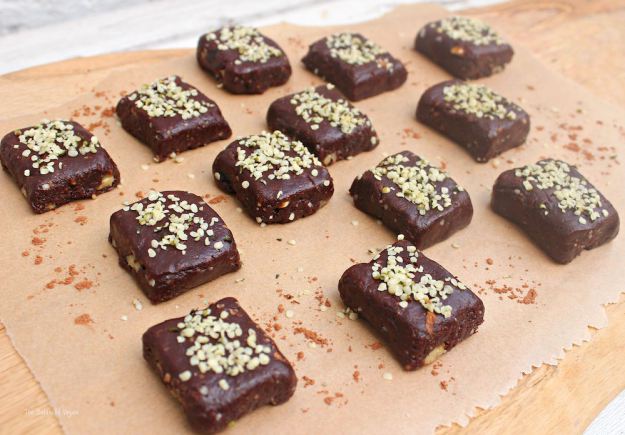 Raw Walnut, Hemp and Apricot Brownie Bites
By April-Tui Buckley (www.thebalancedvegan.com)
Serves 16 | Prep 15 mins | Cook none|
GF SF DF EF V MF
Ingredients
50g pecans
100g cashews
150g medjool dates
3-4 tablespoons raw cacao powder
1/4 cup chopped walnuts
2 tablespoons hemp seeds, keep 1/2 tablespoon aside for the top
6 finely chopped dried unsulphured apricots
Pinch salt
Drizzle of plant milk, I used oat
Method
1 Place the pecans and cashews in the blender or processor first. Blend until fine, resembling flour.
2 Add the dates, cacao powder and salt and blend for a little until combined.
3 Remove mix and place in a bowl.
4 Add walnuts and apricots, combine. I use my hands for this part.
5 If the mix needs it, add some plant milk to get a nice cookie dough consistency. You may also need a touch more cacao powder. You should be able to roll out this mix.
6 Roll out onto baking parchment and cut into even bite sized squares.
7 Place in the refrigerator for at least 1 hour, so they firm up.
Keeps for at least a week in an airtight container in the refrigerator.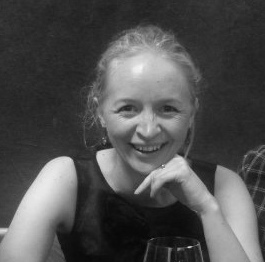 About the author: Born in New Zealand, April has been living in London for the past 11 years with her daughter and husband. She has a life-long passion for health and wellness, having trained as an aromatherapist almost 20 years ago, which set her on a journey to learn about natural health and wellness. April also earned a Diploma in Nutrition and recently completed the Plant Based Nutrition Certificate with Cornell University and the T Colin Campbell Centre for Nutrition Studies. Her goal is to simplify what she has learnt to help ordinary people live a more natural, balanced and healthy life. To find out more about April, please visit her website, The Balanced Vegan.
Comments
Tags:
Brownies
,
Egg-Free
,
Gluten-Free Diet
,
Gluten-Free Recipes
,
Sugar-Free Diet
,
Vegan and Gluten Free
,
Vegan Diet
,
Vegan Recipes