In the spotlight… Koko Dairy Free
Koko Dairy Free has given the humble coconut a new, exciting and ethical home on the shelves…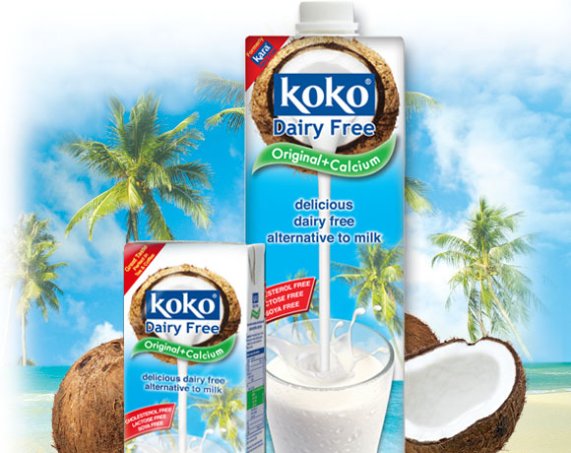 Koko Dairy Free is part of First Grade International; the largest importers of coconut in the UK and part of a family-run business which owns the largest coconut plantation in the world! The plantation and factories are located on the East Coast of Sumatra in Indonesia, with 20,000 people employed. The company provides housing for employees and their families, as well as medical facilities, a school, places for worship and stores for buying food and clothing. This provides employees with all the benefits of living in a village community.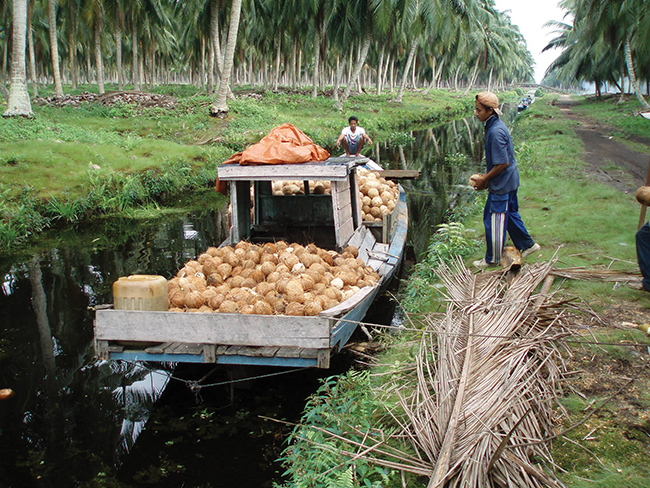 Their coconut trees are unique, as they are hybrid and are shorter than the usual coconut tree so no animals are involved in harvesting the crops. Men with scythes on long poles are used to harvest them instead. The coconuts are then transferred by barge along waterways to the processing plant – an ecological and sustainable process.
In 2010 Kara Dairy Free was created, after recognising an opportunity in the market to launch, not only the first coconut-based milk alternative, but also the first dairy alternative to perform and taste very much like semi-skimmed milk. 
The result was Kara Dairy Free Original, which launched into Tesco in 2010. The milk was fresh tasting, versatile, free-from dairy, soya, nuts and gluten and suitable for vegans. It was also fortified with calcium and vitamins and contained no artificial flavours, colours or preservatives, characteristics which are still true of Koko Dairy Free milk today. There was nothing else quite like it on the market when it launched, and nor is there now.
In February 2012 the name was updated to Koko Dairy Free and since then the Koko brand has grown, developing Koko Dairy Free Original Chilled version, UHT Chocolate and Strawberry Milks, followed by Koko Dairy Free Light; a great tasting milk which is low fat and has a lighter taste.
Koko Dairy Free then developed the coconut spread, which is great in sandwiches, on toast and is a fantastic baking ingredient.
As the dairy-free market grew, so did Koko Dairy Free, and in 2016 they wowed their fans with a range of dairy-free yogurts. Again Koko Dairy Free matched their dairy-free yogurts in taste with dairy yogurts, but they also wanted to produce a product at a reasonable price, so the mass market could afford a coconut-based dairy alternative yogurt. The 500g Plain Yogurt is versatile, fresh tasting and great with breakfast or in smoothies. Koko Dairy Free yogurts also include four 2 x125g flavoured pots of Strawberry, Raspberry, Peach & Passionfruit and Coconut & Lemon.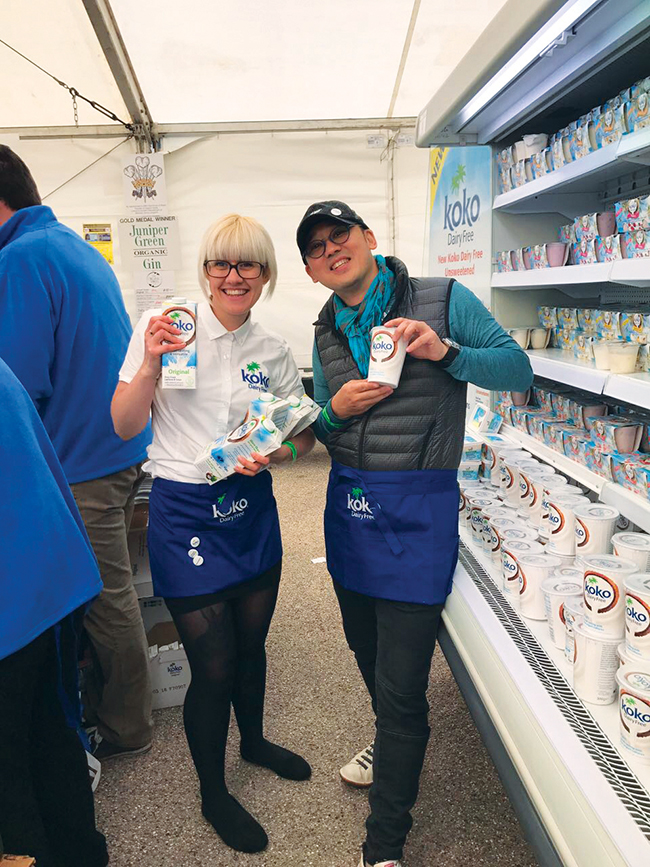 A brand new launch in the form of Koko Dairy Free Unsweetened hit the supermarket shelves just a few weeks ago – the first ever unsweetened coconut-based milk alternative which meets the needs of sugar and health conscious eaters. It's pure and fresh tasting with no added sugar and only 16 calories per 100ml, making it one of the lightest plant-based milks available. It can be used in tea, coffee, mixed into a smoothie or is great in savoury sauces.
The dairy-free explosion
With the rise of healthier eating, plant-based diets and veganism, the dairy-free sector is more popular than ever, growing year on year and the fastest growing sector is dairy-free coconut milk, seeing 47.6% growth from the previous year! The future looks bright for Koko Dairy Free.
Where can I find it? 
Koko Dairy Free milks and yogurts can be found in most UK supermarkets and health food stores.

Features
,
Interviews
,
Spotlight