My free-from life… Kyra Crous
Mum Donna reveals the struggles and then the success story of her daughter's battle with weight and intolerances…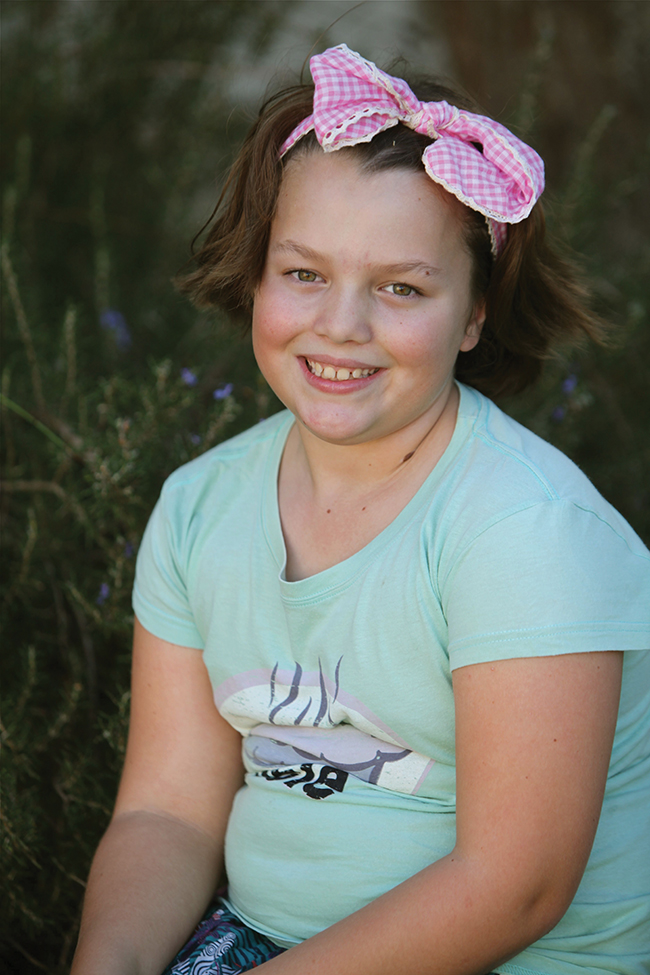 This is not my story, but rather the inspiring story of the health struggles of my daughter Kyra. Kyra was born at a healthy weight of seven pounds 15 years ago. Sadly I was unable to breastfeed, which resulted in her being bottle-fed from three days old. Within a few weeks of being born she started to niggle and was obviously uncomfortable within herself; she cried all day long, but luckily for me slept all night due to sheer exhaustion. This caused the doctors to think she was not battling with the usual colic, but instead an intolerance to the formula.
Once on solids things changed for her and she was able to settle down and enjoy life. She was happy, outgoing and inquisitive and just the cutest kid on the block. She loved her food and looked forward to every mealtime without turning her nose up at anything. Health wise, she battled with chest issues and suffered from pneumonia on a few occasions, which led the doctors to yet again diagnose a dairy intolerance.
Dairy was removed from her diet. Through all of this she never complained and her health conditions improved. Weight wise she was always a little bigger than her friends, but the cute puppy fat look. By the time she reached 10 she had become more than chubby and was clearly battling with a looming weight issue. Her love for sport and dancing started to dwindle and, on closer inspection, it turned out that her growing tummy was getting in the way and her knees and joints were aching.  Alongside this she was facing the playground bullies, being last chosen in PE lessons and wearing adult-sized clothing with the hems shortened.
On the health side she was always hungry and suffered terribly from digestion issues, for which she was regularly spotted in the GP's rooms without much of a diagnosis, just a bag full of medication. We knew we were heading for a train crash if her diet was not corrected.
In desperation for our beautiful and once happy little girl, we approached her aunt Jenny for help. Jenny is a medical doctor who had just undergone an incredible health journey herself and, through her research, had started to follow a paleo diet. Jenny worked with both myself and Kyra, cutting out grains, dairy, sugar, corn, soya and relooking at the way I prepared and shopped for food. One of Jenny's criteria for working with us was that the whole family follow this lifestyle because, yes, we all needed it in our own way and for Kyra not to feel isolated by eating a separate meal to the rest of us.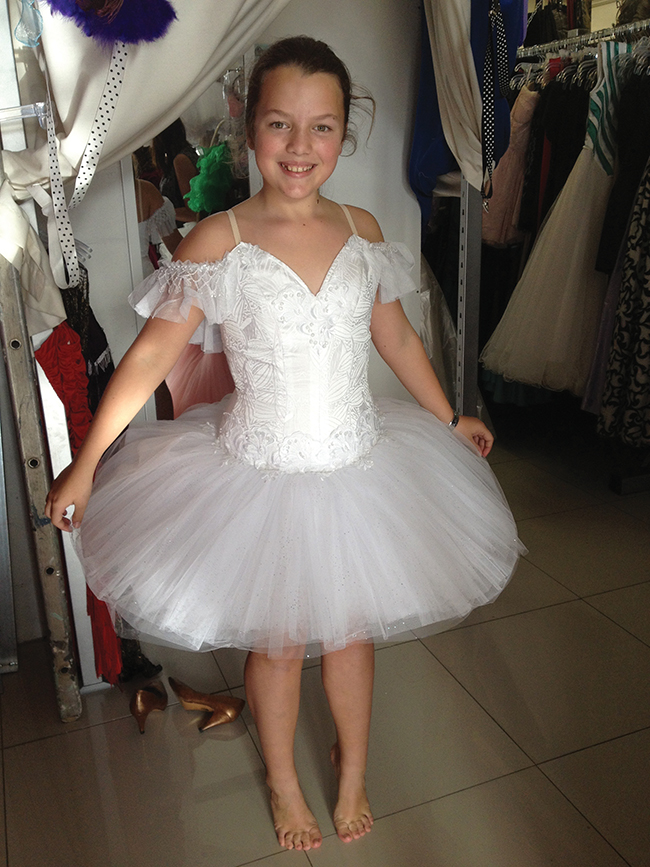 In all honesty, I thought the food I was feeding my family was healthy, until we looked at it closely and realised it was anything but. I soon learned that buying 'healthy' cereal bars with pictures of the outdoors did not classify them as healthy!
Within a few weeks of Kyra's diet transition she started to flourish; my baby was starting to see the world through happier eyes. Due to years of undiagnosed insulin resistance, the lack of sugar, processed carbohydrates and dairy, her insulin levels were beginning to stabilise. After years of eating as little fat as possible, we started to include good healthy fats from coconuts, avocados and olive oil; her brain awakened and that light switched on in her.
Her digestive issues were behind her and, slowly but surely, she started to win the battle against her body.
I'm not going to lie, it was tough being the one having to take her own food to a birthday party, or a packed cooler bag on a school trip, but within eight months Kyra was at a normal body weight and, more importantly, healthy and full of energy.
For me, this is where my journey began. The transition in my whole family was remarkable, and friends and extended family members started to follow our eating habits. I was asked to share my recipes and soon they were being texted and emailed all over the country. Off the back of this, I decided to start a blog, making it a central place for friends to be able to access my recipes and so my third child www.eighty20nutrition.com was born.
Kyra's struggles are still very real; everyday she has to make the right food choices and yes there are days she falls off the wagon, but by picking herself up and carrying on she has been able to maintain her health and, more importantly, feel like a normal child.  Better yet, she still fits some of her clothing from five years earlier, albeit that are a bit short for her!
Tags:
Your Stories