Judo champ Megan Fletcher tells us how her diet meets her training needs…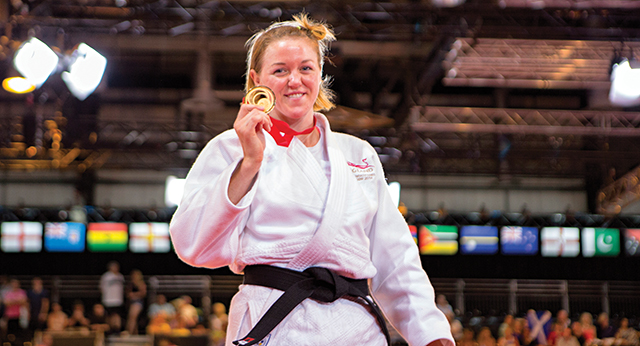 Megan Fletcher is the current British number 2 judo champion and gold medal winner at the 2014 Commonwealth Games. Despite training to take part in this summer's Olympic Games, Megan was recently injured during training, dashing her 2016 Olympic hopes. Megan has also recently been diagnosed with coeliac disease. Here she talks about her journey to diagnosis and adapting her lifestyle.
My gluten-free story started earlier this year. I hadn't been feeling well for a few months and found that I was always exhausted, but I just thought it was down to the intensive training I was doing for the Olympic qualifiers, plus my constant travelling. But when it persisted and started impacting my performance on the judo mat, I sought medical advice. It was after one particularly bad performance in a Grand Prix in Cuba at the end of January that convinced me something was wrong with my body. I was sent for a blood test in February, which suggested that I might have coeliac disease, and then I had a gastroscopy in April, which confirmed the diagnosis.
Ultimately my exhaustion was due to iron deficiency (a key symptom of coeliac disease) because my body was reacting to the gluten, which flattens out the villi in the small intestine and stop nutrients being absorbed. This was really the after effect of me eating gluten. The more immediate impact from consuming foods containing gluten were awful stomach pains and bloating, which was horrible.
In addition to being diagnosed with coeliac disease, I also recently suffered a back injury. After several X-rays and MRI scans, it was found that I also have Ankylosing Spondylitis (AS) – a form of spinal rheumatoid arthritis. The doctors believe that this has been caused by my coeliac disease, given the impact it has on the ability of the body to properly absorb vitamins and minerals, such as calcium and iron, resulting in a weakening of my bones.
After four months off the mat, and a great deal of physio and hard work in the gym, I am on the mend and back on the mat.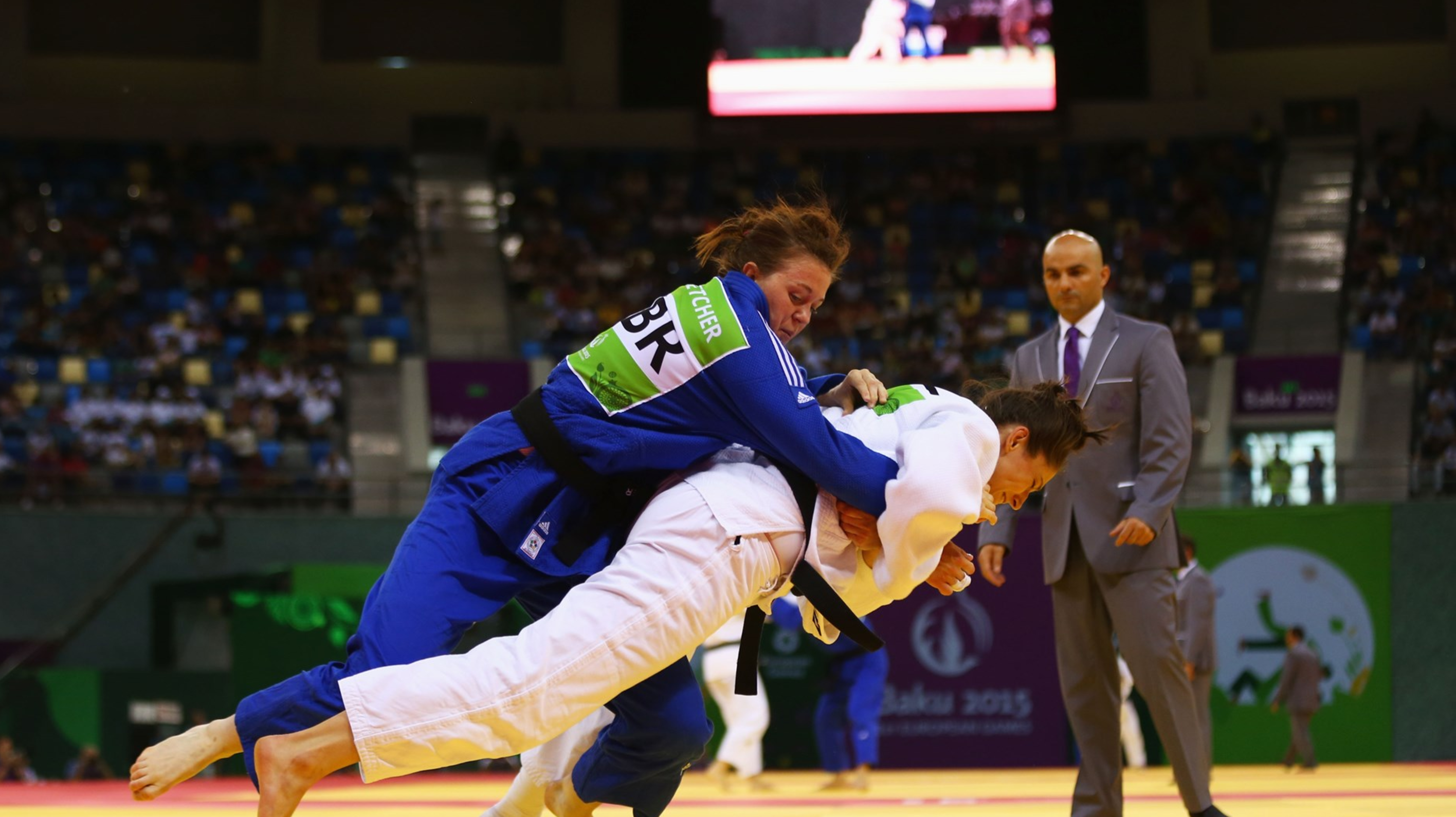 Making a change

Once I started to cut gluten out I instantly felt the difference in my energy and strength levels. The problem was that I then had to start eating it again before I had my gastroscopy, and this was when I could really feel the other impacts that it had on me. As soon as I had to start eating it again I would get really bad stomach cramps, I would feel really nauseous and would have a terrible upset stomach.
Cutting out gluten has had its challenges. At first I had no idea how many foods actually contain gluten, including those that you wouldn't expect. Although you think of the most obvious ones, such as bread and pasta, it is also hidden in so many other food products. I think that has been the most difficult thing to adjust to. Although I have definitely got the hang of it a bit more now!
Another adjustment has been finding substitutes for the major energy foods I would use as an athlete. While my coeliac disease diagnosis has meant many changes – both as an athlete and in my everyday life – nothing will stop me from competing in the sport that I love and living life to the full. I am more determined than ever to make it to the Tokyo Olympics in 2020.
An example of my daily meal plan:
Breakfast: I like to have a bowl of mixed fruit with natural or Greek yoghurt, but I will normally have some Schär breakfast bakes to add a few more carbohydrates to the meal. Sometimes I also have a smoothie in the mornings, throwing in some milk, protein, banana, berries and avocado.
Lunch: I like sweet potato and tuna as one option. Or when I'm craving a sandwich, I'll make one using the Schär wholesome seeded loaf, which is gluten-free, and tastes great.
Dinner: I like making meals where there is enough left over for lunch the next day. I enjoy making Bolognese and having gluten-free spaghetti alongside it, or a nice chilli and rice. Another option is sweet potato mash, with either pork or steak, and at least two vegetables. It's a simple, but effective, gluten- free meal at the end of a day.
Evening snacks: A great snack is cottage cheese with pineapple, because the caesium protein in the cheese is slow releasing, and the acid in the pineapple helps with digestion. I also like natural yoghurt with some berries.