The February 2020 issue of Gluten-Free Heaven is out now!
The February 2020 issue of Gluten-Free Heaven is out now!
Welcome to the February 2020 issue of Gluten-Free Heaven, loaded with 101 fantastic and seasonal gluten-free recipes.
Whether you are a fan of Valentine's Day or not, you can't deny it brings one of the finest ingredients to the table – chocolate,  so we are championing that this month with a loaded section of fantastic moreish recipes, while we also highlight Shrove Tuesday (Pancake Day), where we show you how to make the most of eggs, flour and delicious ingredients to give your frying pan a worthy workout.
January has gone now, so we can spoil ourselves a little again! If you are new to a gluten-free diet or still have burning questions, there's a great Q&A that covers some of the basics to keep you on track, while we also look at how to deal with osteoporosis, a condition that many with coeliac disease suffer with. There are of course all your regular recipe sections, latest products, news, tips and ideas to keep your gluten-free journey fresh and exciting… Enjoy!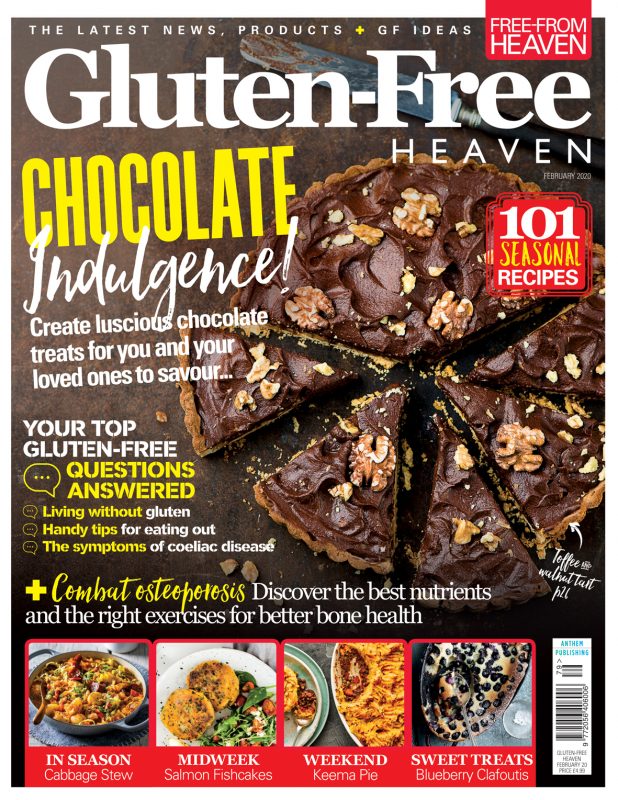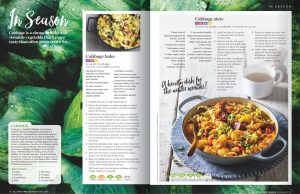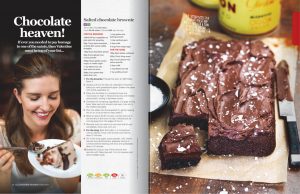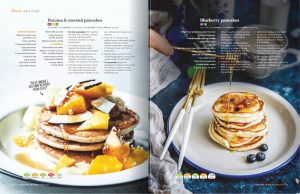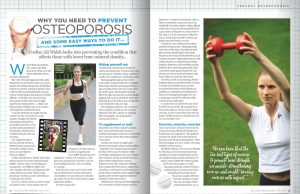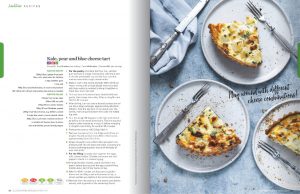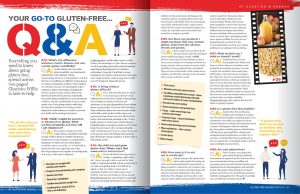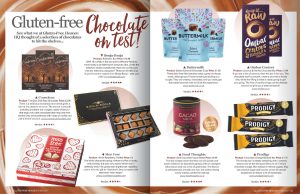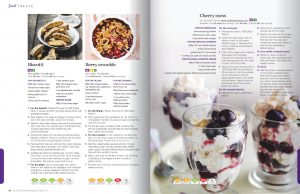 Get your copy of the new issue of Gluten-Free Heaven magazine
Order online
Order your copy directly from us today for just £5.99 (inc. P&P) HERE.
Download the digital edition
Get the digital edition from Pocketmags. Or find the new issue in the Gluten-Free Heaven app.
Not downloaded the free Gluten-Free Heaven app yet? Find out more about the app here.
Find us in stores
Or you can pick up your copy in Asda, Morrisons, Sainsbury's, Tesco, Co-op, Waitrose, M&S, WHSmith and Easons. Use our handy Store Locator to find your nearest Gluten-Free Heaven stockist.
Tags:
Magazine