The September 2019 issue of Gluten-Free Heaven magazine is out now!
Having a child with coeliac disease, a gluten intolerance or in fact any allergy is top priority when dispatching a little one off into a new environment. This month, we tackle just that scenario where we offer advice on what to eat, what to make and how to avoid issues, while we also look at some of the best lunchbox ideas available on the high street.
Also this month, we look into the lives of a couple of families in a series of features seeing how they cope with coeliac disease, create the perfect pasta and go back to basics for those new to a gluten-free diet. Getting your kids cooking is a great way for them to learn important life skills and we have a great selection of recipes that are just perfect for the early starters – let alone great tasting – to get them off and running!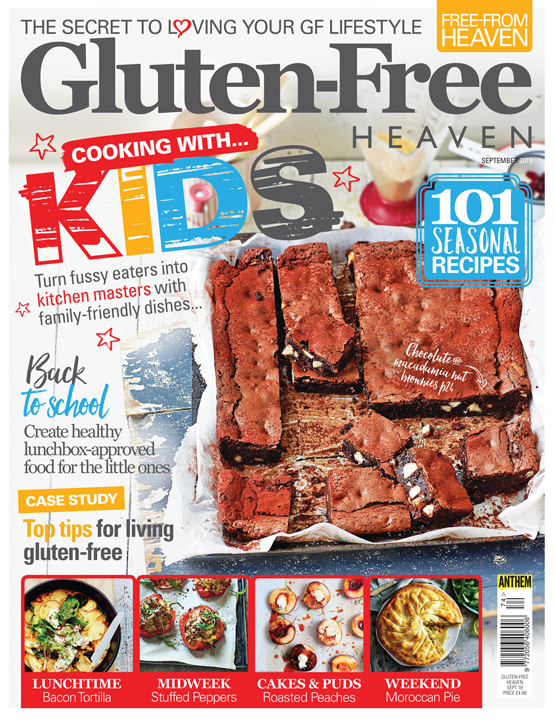 Get your copy of the new issue of Gluten-Free Heaven magazine
Order online
Order your copy directly from us today for just £5.99 (inc. P&P) here.
Download the digital edition
Get the digital edition from Pocketmags. Or find the new issue in the Gluten-Free Heaven app.
Not downloaded the free Gluten-Free Heaven app yet? Find out more about the app here.
Find us in stores
Or you can pick up your copy in Asda, Morrisons, Sainsbury's, Tesco, Co-op, Waitrose, M&S, WHSmith and Easons. Use our handy Store Locator to find your nearest Gluten-Free Heaven stockist.
Subscribe to Gluten-Free Heaven magazine and save!
Our Summer Sale is now on! Subscribe to Gluten-Free Heaven magazine today and you'll get your first 3 issues for just £5.
Sign-up today at https://shop.anthem-publishing.com/gluten-free-heaven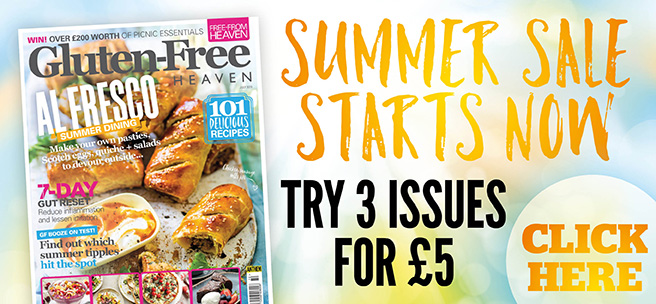 Tags:
Cheesecake
,
Chocolate
,
Gluten-Free
,
Gluten-Free Heaven
,
Gluten-Free Recipes
,
Magazine
,
Summer