New issue of Gluten-Free Heaven magazine is out now!
This month in Gluten-Free Heaven magazine we celebrate summer puddings, with enticing dishes such as Eton mess, Swiss rolls, Key lime pie, cheesecakes and many more. We also focus on festival street food, lunchtime snacks, speedy midweek meals and weekend treats.
Also this issue, we look at how to start up your own gluten-free business, put the spotlight on Mr lee's, put gluten-free confectionary to the test, check out the latest news discover what products are new to the shelves.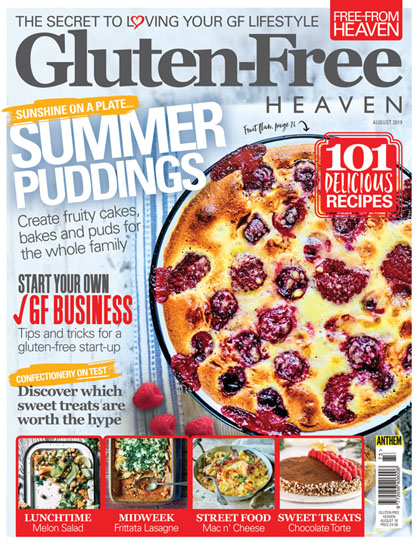 Get your copy of the new issue of Gluten-Free Heaven magazine
Order online
Order your copy directly from us today for just £5.99 (inc. P&P) at shop.anthem-publishing.com
Download the digital edition
Get the digital edition from Pocketmags. Or find the new issue in the Gluten-Free Heaven app.
Not downloaded the free Gluten-Free Heaven app yet? Find out more about the app here.
Find us in stores
Or you can pick up your copy in Asda, Morrisons, Sainsbury's, Tesco, Co-op, Waitrose, M&S, WHSmith and Easons. Use our handy Store Locator to find your nearest Gluten-Free Heaven stockist.
Subscribe to Gluten-Free Heaven magazine and save!
Our Summer Sale is now on! Subscribe to Gluten-Free Heaven magazine today and you'll get your first 3 issues for just £5.
Sign-up today at https://shop.anthem-publishing.com/gluten-free-heaven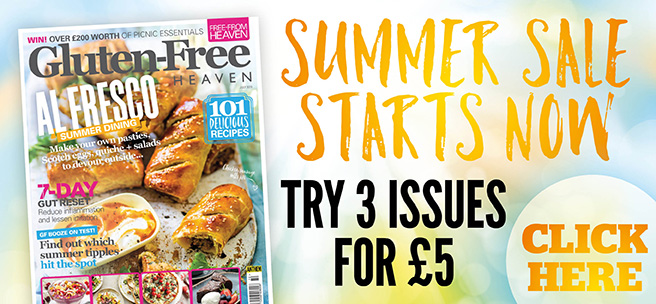 Complete your collection!
Are you missing an issue of Gluten-Free Heaven magazine? Click on the covers below to complete your collection.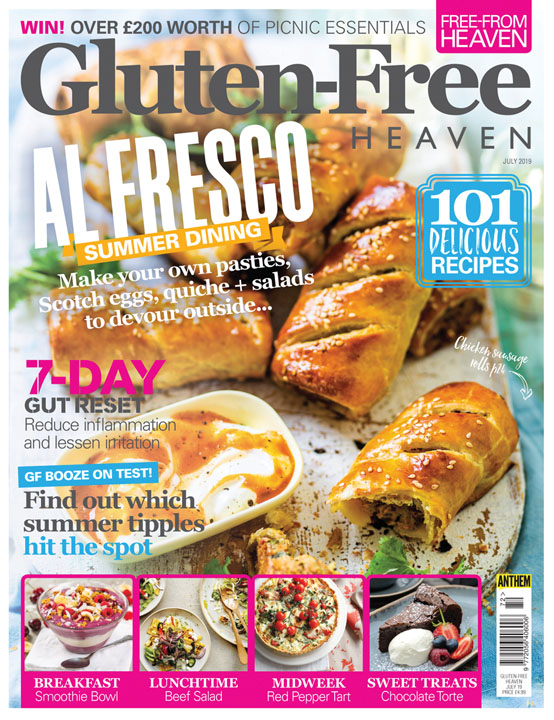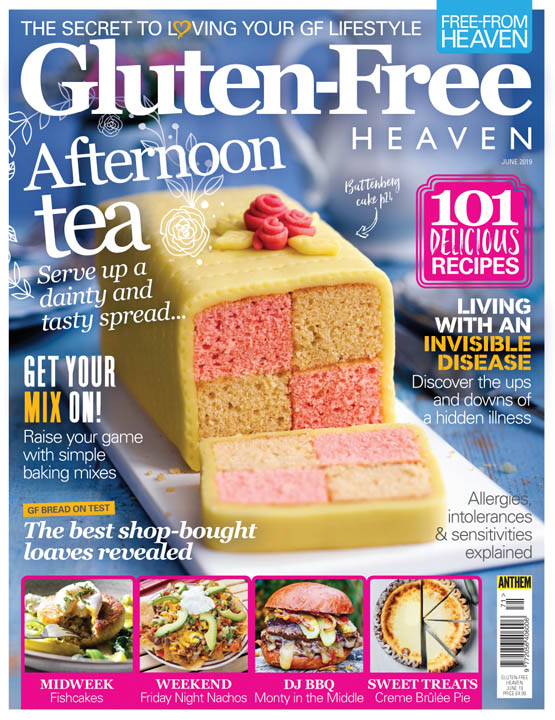 Comments
Comments
Tags:
Cheesecakes
,
Chocolate
,
confectionery
,
Gluten-Free
,
Gluten-Free Heaven
,
Gluten-Free Recipes
,
Lunch
,
magazine
,
Midweek Meal
,
Puddings
,
street food
,
summer bakes
,
summer recipes
,
Sweet treats