The September 2019 issue of Gluten-Free Heaven magazine is out now!
Gluten-Free Heaven's September issue is a Kids special!
A new Gluten-Free Heaven magazine is out today! Inside you will find a 'Back to School' guide, including how to navigate the canteen and bullying, from nursery all the way up to secondary school. There is also a whole heap of lunchbox ideas, how to deal with living gluten-free as a family.
If you're new to gluten-free living, there's a complete beginners guide to being gluten-free: from science, to supermarkets, to socialising!
There's an exploration on how to create the perfect pasta dishes, as well as all the latest news and gluten-free products for you to discover.
Plus there are the usual 101 recipes for you to try, from breakfast to sweet treats, we've got your next month of meals covered!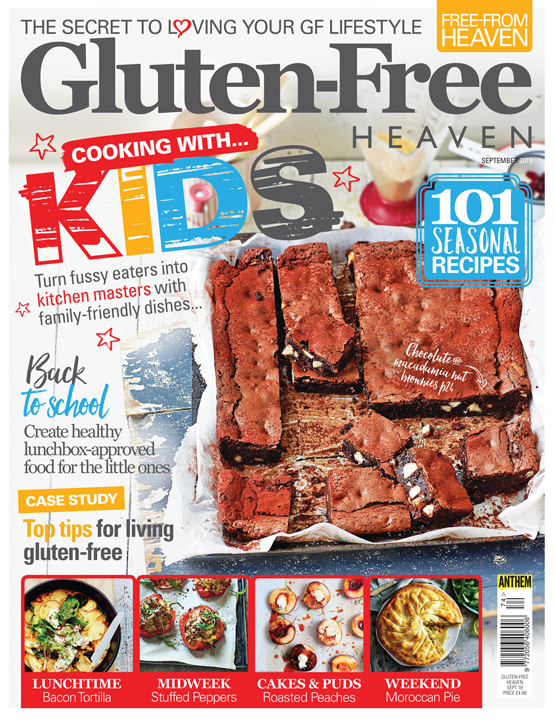 Get your copy of the new issue of Gluten-Free Heaven magazine
Order online
Order your copy directly from us today for just £5.99 (inc. P&P) at shop.anthem-publishing.com
Download the digital edition
Get the digital edition from Pocketmags. Or find the new issue in the Gluten-Free Heaven app.
Not downloaded the free Gluten-Free Heaven app yet? Find out more about the app here.
Find us in stores
Or you can pick up your copy in Asda, Morrisons, Sainsbury's, Tesco, Co-op, Waitrose, M&S, WHSmith and Easons. Use our handy Store Locator to find your nearest Gluten-Free Heaven stockist.
Subscribe to Gluten-Free Heaven magazine and save!
Our Summer Sale is now on! Subscribe to Gluten-Free Heaven magazine today and you'll get your first 3 issues for just £5.
Sign-up today at https://shop.anthem-publishing.com/gluten-free-heaven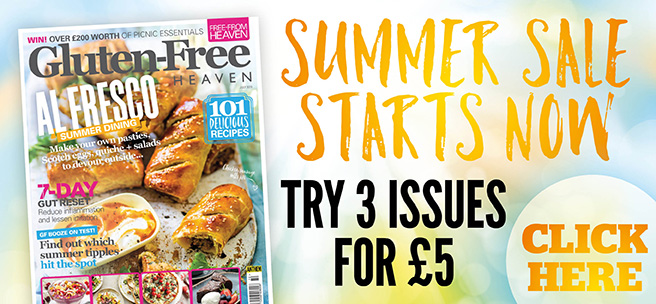 Comments
Tags:
Gluten-Free Heaven
,
Magazine
,
News