FreeFrom Food Awards 2016 Winners
The 2016 FreeFrom Food Awards, now in their 9th very successful year, are the industry's only award for 'free-from food', and we were delighted to have attended the awards ceremony last night at The Royal College of Physicians to congratulate this year's winners, who were presented with their certificates by Antony Worrall Thompson. 

Winner of the FAIR trophy for the best FreeFrom Food 2016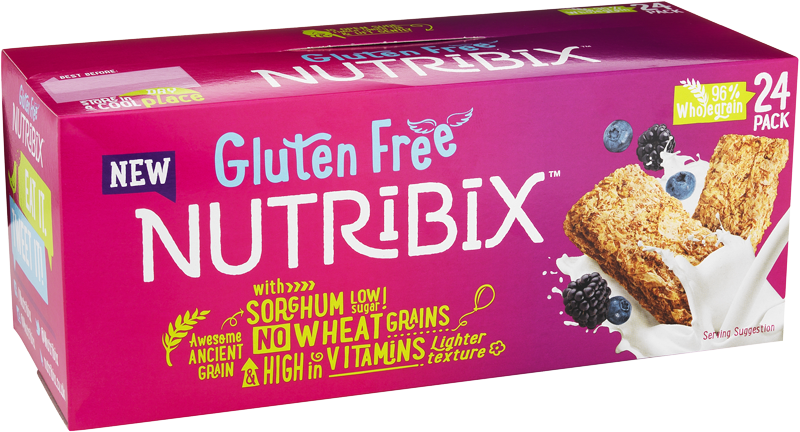 Nutribix Gluten Free
'So very clever – a real Weetabix lookalike! Not easy to make – but crunchy and very satisfying. Excellent ingredients – 96% wholegrain sorghum!!! High protein too. Love the way it has been blended. What a fab idea – it definitely should be the winner!!'
Runners up..
The Innovation Award – Sponsored by

 Food Matters Live
Winner:
Gozo Deli Basil Pesto Casheese
Highly commended:
Commended:
Winner: Tesco
Breakfast Foods – Sponsored by 

Asda
Winners:
Highly Commended:
Commended:
Bread – Sponsored by 

Udi's

 
Winners:
Highly Commended:
Commended:
Winners:
Highly Commended:
Commended:
Winners:
Highly Commended:
Rizopia Organic Brown Rice Pasta Fusilli
Rizopia Organic Brown Rice Pasta Spaghetti
Rizopia Organic Brown Rice Pasta Lasagne
Commended:
Winner:
Iswari Buddha's Awakening Maca & Vanilla
Highly Commended:
Commended:
Winner:
Highly Commended:
Commended:
'Food to go' and vending Sponsored by 

Tesco

 
Winner:
Highly Commended:
Commended:
Winners:
Highly Commended:
Commended:
Meaty and Fishy Ready Meals  Sponsored by 

Mrs Crimbles

 
Winner:
Highly Commended:
Commended:
Veggie Ready Meals – Sponsored by 

Goodness Direct
Winner:
Highly commended:
Commended:
Foods suitable for nut and peanut allergics 

–

 Sponsored by the 

Wellaby's
Winner:
Highly Commended:
Commended:
Children's food – Sponsored by 

Delamere Dairy
Winners:
Highly Commended:
Commended:
Winners:
Highly Commended:
Commended:
Desserts and Puddings – Sponsored by 

Romer Labs UK
Winners:
Highly Commended:
Commended:
Confectionery and Chocolate Sponsored by the 

Free From Market
Winner:
Highly Commended:
Commended:
Bars – cereal, fruit, superfood, grain-free… Sponsored by  

Holland & Barrett
Winner:
Highly commended:
Commended: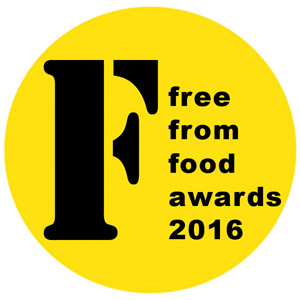 For more information:
Contact michelle@foodsmatter.com, or check out the awards site FreeFromFoodAwards.co.uk
Tags:
News