A growing number of bakeries and eateries are offering customers delicious gluten-free options in a movement that's spreading across the city of Paris.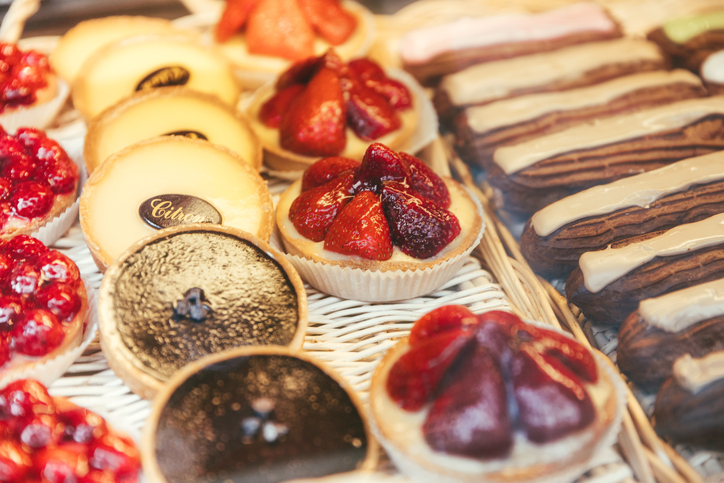 Parisian boulangerie and café Chambelland offers customers gluten-free foccacia-style breads and a variety of pastries, continuing a citywide movement towards more gluten-free options.
In a country where bread is a staple part of the diet for approximately 98 percent of the population (see l'Observatoire du Pain's data), those with wheat allergies or coeliac disease can find themselves excluded from many French bakeries. Therefore, when cafés like Chambelland begin selling gluten-free alternatives to traditional pastries, they were met with great interest, queues of customers and (according to co-founder Nathaniel Doboin) even tears of joy.
Speaking to The Independent, he said: 'They'd say, "I can eat that? No, seriously, you promise there is no gluten?" It was really giving a serious answer for people who were seeking that kind of product.'
As well as Chambelland, a number of Parisian establishments now offer a wide range of gluten-free choices. Among the customer favourites are Bears and Raccoons and NoGlu. These places cater to those who can't eat gluten, but remain hugely popular among all customers looking for new, exciting tastes and trends.
Even mainstream restaurants are catering to dietary needs. Frenchie restaurant serves a tasting menu and happily feeds gluten-free diners, whipping up a multi-course meal that seems to mirror almost identically what other guests are served.
For Parisians like Sébastien Leban, whose parents discovered he had coeliac disease when he was not quite a year old, the rising number of options makes all the difference. "My mum used to tell me how hard it was, 15 to 20 years ago, to find some gluten-free flour or even cookies," he says. Now things are changing, he "couldn't be happier about it!"
Due to the level of enthusiasm these shops are receiving, it is probably safe to say that the number of gluten-free options provided by French cafés and chain stores alike will continue to expand at a significant rate. Good news!