Almond milk now available in Starbucks UK
Almond milk will be available for all drinks on the Starbucks menu, and will be on offer in every store across the UK.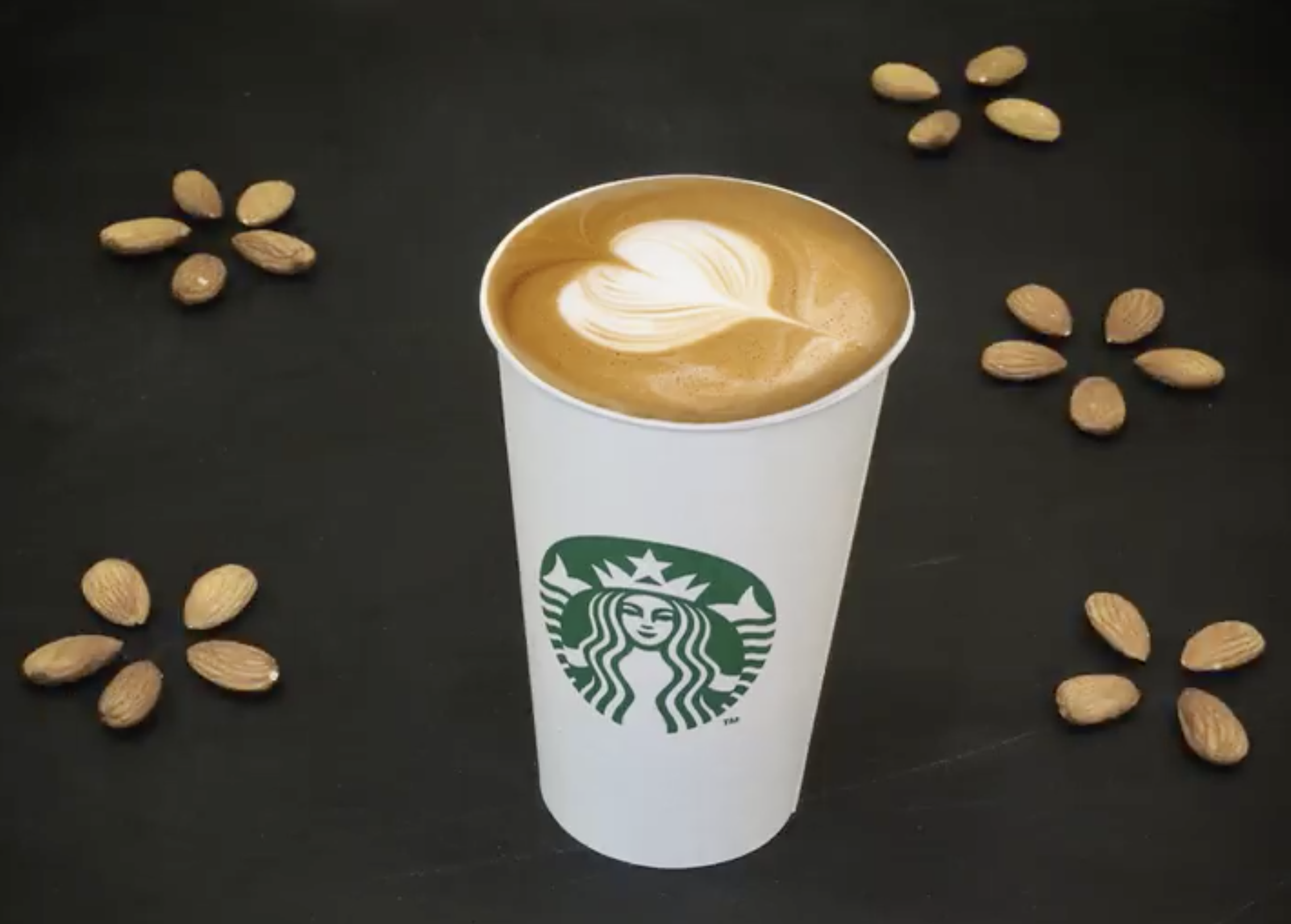 Last year, Starbucks announced that due to high demand they would finally be introducing almond milk to their menu, and we were overjoyed! However, we quickly learnt that it would only be available in stores in the U.S.
Almond milk is here! Cue dancing almonds. 💃#dairyalternative #plantbased pic.twitter.com/e0DNMI04f0

— Starbucks UK (@StarbucksUK) March 10, 2017
The new nut milk will join coconut and soya milk on the list of dairy-free options available in stores, so anyone avoiding cow's milk will now be spoilt for choice with three alternatives to choose from.
And it's good news for anyone who always goes for a 'skinny' latte, too, considering a latte with almond milk contains 49% less calories, 38% less fat, and 47% less total sugars than a latte with semi-skimmed milk.
Source: Vegan Food & Living. 
Tags:
News