This Easter, Asda has buns for everyone to enjoy, with a variety of flavours, shapes and sizes to suit every taste bud, including gluten-free and vegan hot cross buns.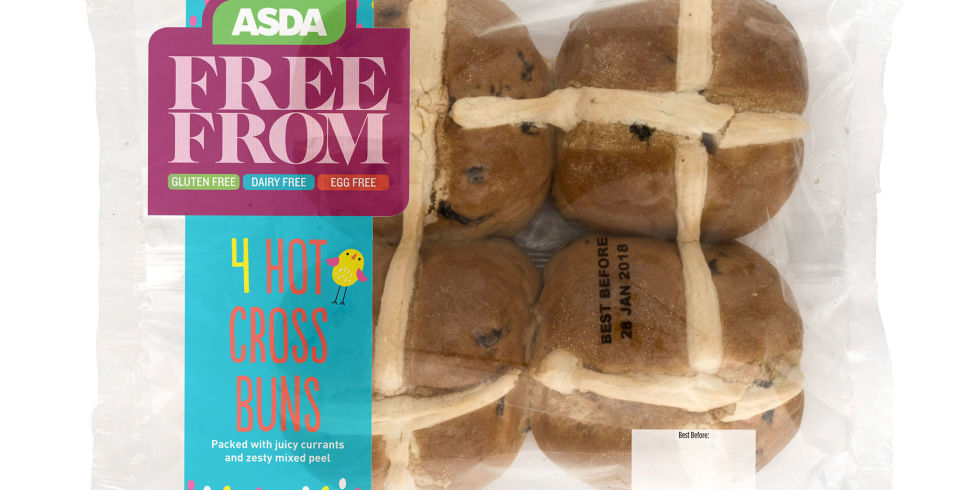 This year's Easter range at Asda provides a bun for everyone as it sees the return of Asda's Free From Hot Cross Buns, ensuring those with a gluten and wheat intolerance can enjoy the essential Easter treat. It's new and improved this year meaning it's now suitable for those living a vegan lifestyle as they've removed eggs from the ingredients list.
Sonia Collins, product developer at Asda, comments: "Hot cross buns are Easter essentials, and with even more set to be eaten this year, we want to make sure we have a bun that tickles everyone's taste buds. Whether you're obsessed with chocolate, prefer a fruity flavour, or live a vegan lifestyle, we've got mouth-watering options, ensuring something for all the family to enjoy".
The four pack of hot cross buns will set you back £2 and is available in-store and online.