All Bar One announces support for Veganuary with brand new vegan menu, along with Leon, Handmade Burger Company, Las Iguanas and Zizzi.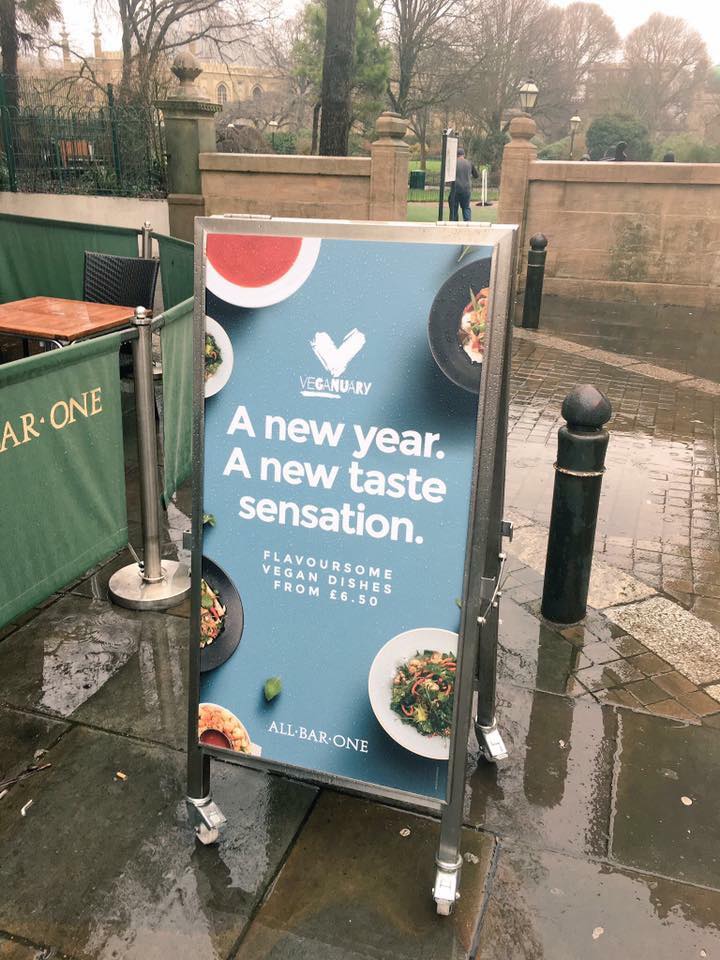 With a 360% increase in the number of vegans in the UK over the past ten years, food retailers are responding with gusto. There are now more than half a million people who eat no meat, eggs or dairy, and this number is all set to increase as charity Veganuary supports tens of thousands of people as they 'try vegan in January'.
All Bar One has thrown itself fully behind the Veganuary ethos with the premium bar brand's 52 outlets offering a choice of three vegan starters, mains and desserts throughout January. The menu, which will be branded with the Veganuary logo, offers:
Patatas bravas; Crushed avocado bruschetta; and Tomato, vegetable & quinoa soup

Superfood salad; Miso rice bowl; and Indian flatbread

Coconut & vanilla rice pudding; Chocolate, chilli & cardamom cake; Raspberry sorbet
Is it a risk to focus on non-animal foods? Just ask the Handmade Burger Company which supported Veganuary 2016 with a 50% discount offer and was so delighted with the response that they're back for more. Throughout January 2017, the company will offer four vegan burgers in its 28 stores plus a wealth of vegan sides, all at a 50% discount.
Also offering special Veganuary discounts are Zizzi and Las Iguanas, with '2For1' deals on vegan mains from Sunday to Thursday throughout January. Both chains have large vegan menus as standard, and Zizzi has recently added even more plant-based options (including a dessert calzone) due to such high demand.
Leon has also announced it will be adding new vegan options to its menu which will be launched on January 3rd to coincide with Veganuary. Among the new vegan choices in its 46 restaurants, it will offer sweet potato and okra stew, the Leon gobi and a raspberry and rose petal fonut (like a donut but baked not fried).
And Pret has confirmed it will be launching three new breakfast options, three Veggie Pots and three soups – all vegan – on January 5th which, it says, are 'perfect for customers challenging themselves to "go vegan" for Veganuary!'
Says Clea Grady, Marketing Manager at Veganuary: 'The worldwide rise in veganism may be influenced by celebrities but the number one reason that people give for taking part in Veganuary is to protect animals. Farming is a brutal business. Male chicks are killed at a day old because they aren't able to lay eggs, unwanted calves are shot, and pigs are locked in crates and treated like breeding machines. Consumers increasingly won't stomach such cruelty, and are choosing to eat vegan. The trend is all set to continue and food outlets like All Bar One, Pret and Zizzi are absolutely right to make vegan foods a priority.'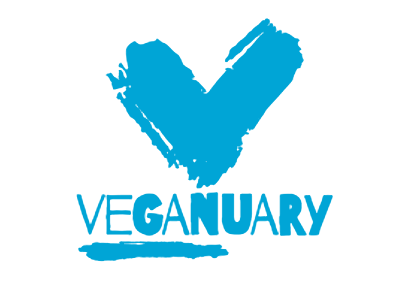 Veganuary is sponsored by Ten Acre, Tideford Organics, Pulsin and Fry's Family Foods.