Belfast gets gluten-free Christmas market
Gluten Free Ireland are to host the event next month following the success of their first gluten free food fair in Belfast.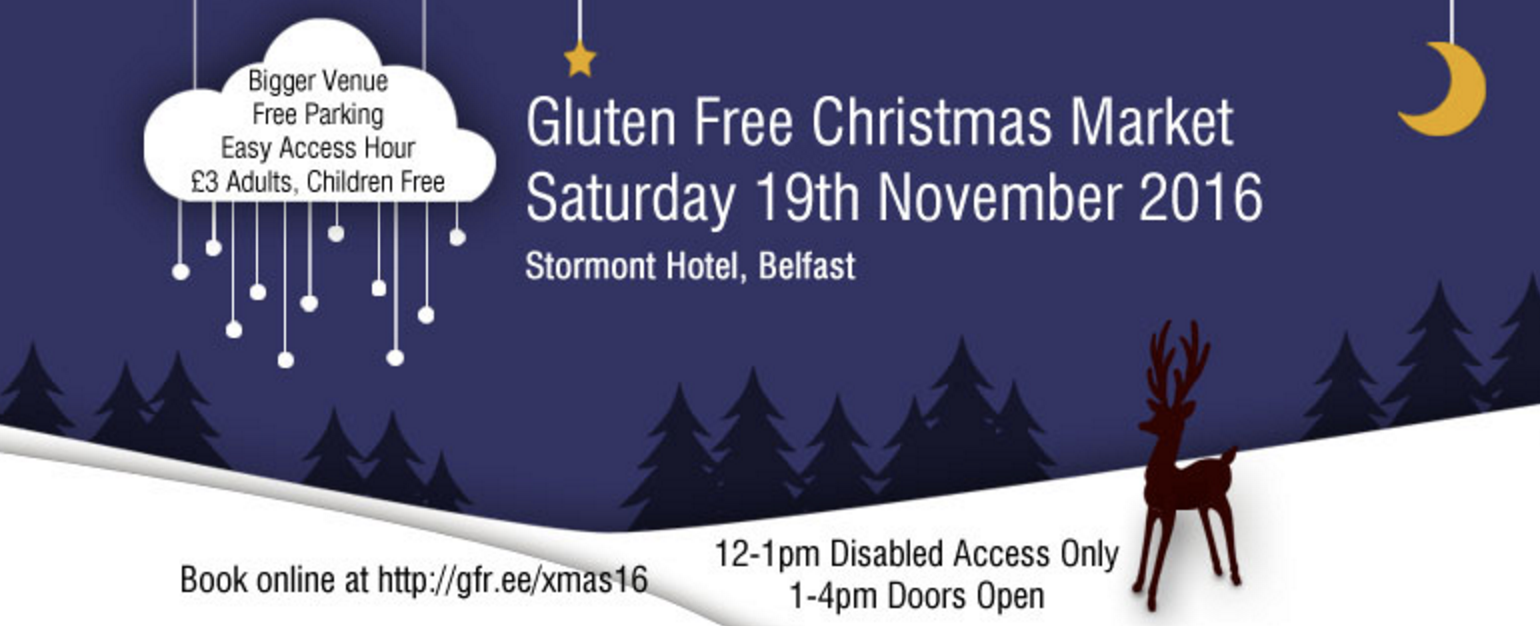 Gluten Free Ireland was started by husband and wife team, Derek and Christina Thompson from their home in Ballynahinch in 2010. Son Michael built the website which has become one of the best known and most active communities for people with Coeliac disease in Northern Ireland and Ireland, and now Gluten Free Ireland have recruited 25 gluten free exhibitors who will have local, national and festive gluten free foods on offer to get you in the festive spirit!

Enjoy an exclusively #GlutenFree #Christmas Market at the@stormonthotel, #Belfast this November! https://t.co/ItZRRuYSpw pic.twitter.com/RLThHTDXlT

— Gluten Free Ireland (@GFIreland) October 18, 2016
The gluten free Christmas Market will take place on Saturday, November 19, at the Stormont Hotel in Belfast from 1pm to 4pm, with disabled access from 12noon. Entry will be £3 and children under 16 go free.
Source: Belfast Live. 
Tags:
News