Boots launches new range of healthy vegan lunch options
Boots UK has launched a Limited Edition range of vegan sandwiches, wraps, flatbreads & salads to give customers more plant-based options to choose from at lunchtime.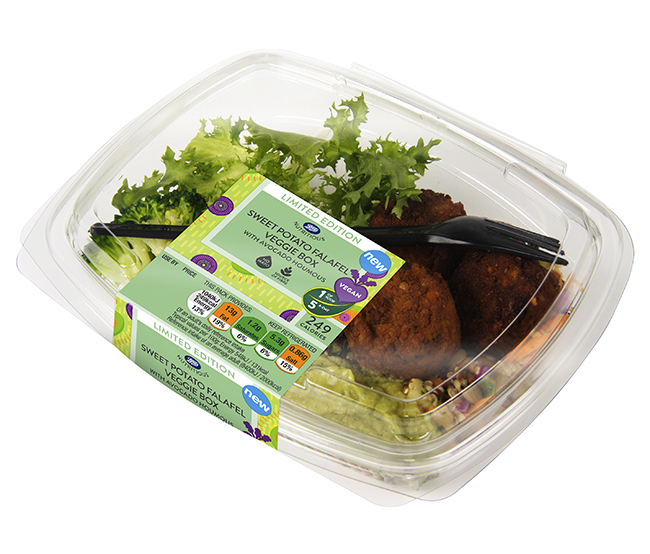 After the success of their festive vegan sandwich, high-street pharmacy chain Boots has expanded their vegan range with the launch of a limited edition range of healthy vegan lunch options.
For those looking for a vegan lunch, Boots has Coronation Veggies Sandwich, Tandoori Style Beetroot Flatbread, Samosa Style Veggie Wrap or Sweet Potato Falafel Grain Box to choose from.
Not only is the range jam packed with vegan goodies but every product has 1 of your 5 a day, and only green and amber traffic lights on the label.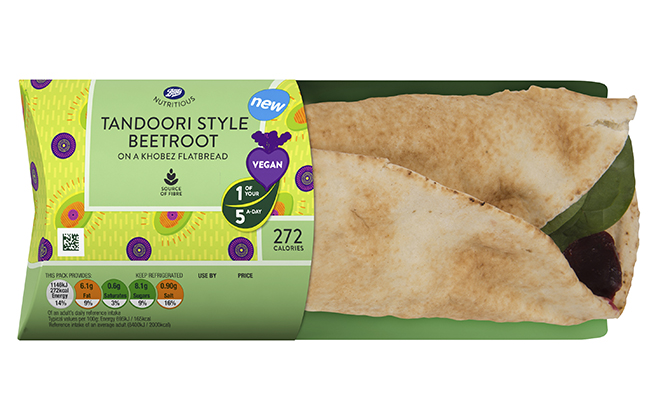 Items in the new limited edition vegan lunch range include:
Coronation Veggies £2.75
Tandoori Beetroot Flatbread £2.75
Samosa Veggies Wrap £2.75
Sweet Potato Falafel Salad Box £3.25
All products are included in the meal deal.
Tags:
News