Cafe goes vegan after watching video showing the realities of the dairy industry
The Fields Beneath, the café beside Kentish Town Overground station, has moved quietly away from selling ham-and-cheese croissants and cakes made with eggs, and has this week announced that dairy milk will also no longer be served. The café, which opened in 2012 as a specialty coffee shop, is now 100% vegan.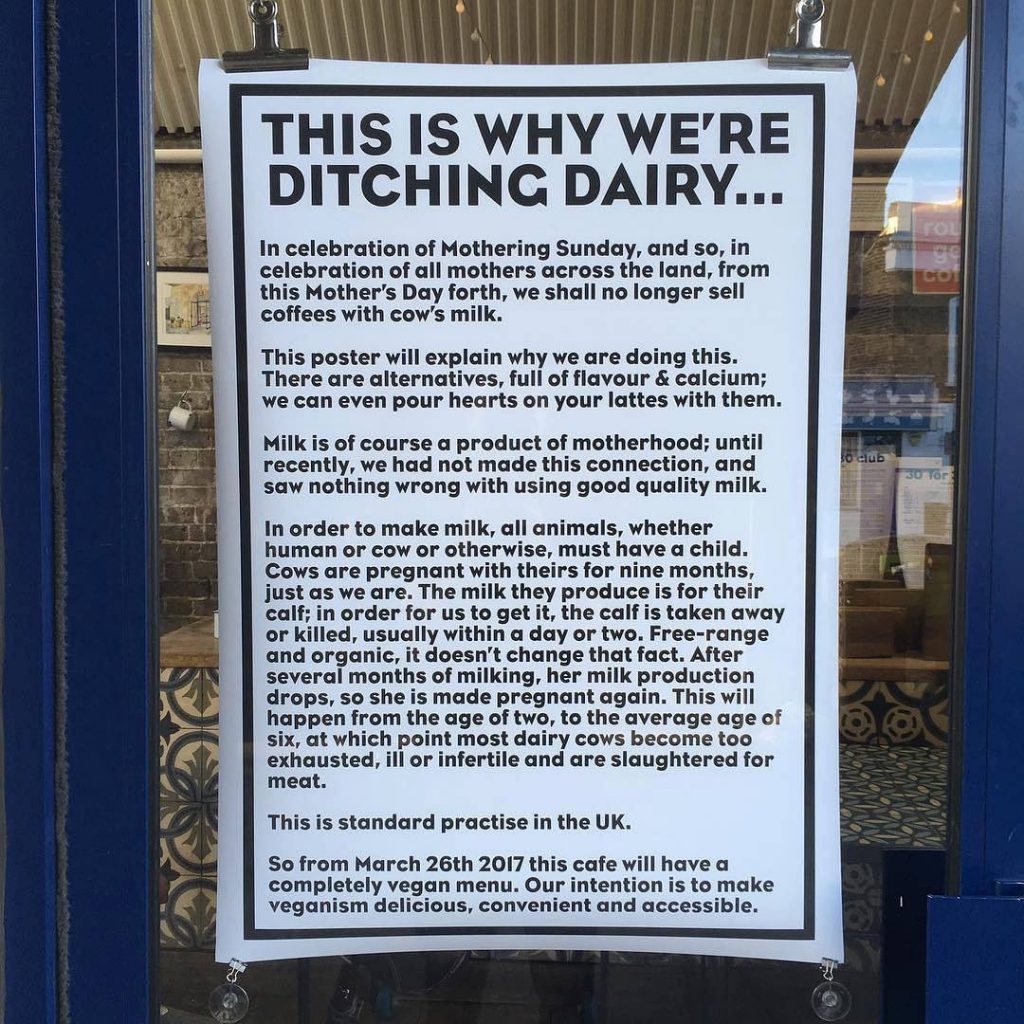 Why the change?
It began in 2015 when owner Gavin Fernback and his wife Caz started reading Jonathan Safran Foer's book, Eating Animals. It piqued their interest and pricked their conscience, and they worked their way through Food Inc., Forks Over Knives and Cowspiracy on Netflix. The pair started asking questions about where their meat came from and even where the animals were slaughtered. 'We weren't ready to change, though' says Gavin. 'We were still trying to justify our carnism.'
It was when Caz watched the five-minute Youtube hit Dairy is Scary that she knew she couldn't continue consuming milk, and Gavin was right with her. But what to do when you own a café that serves meat and dairy? You use it as an opportunity to showcase how great vegan food can be, while talking to customers about the meat, milk and egg trades.
'We started off under the radar,' explains Gavin. 'We switched the croissants for vegan ones without shouting about it. It was a slow transition with me being there to talk to customers a lot about it. We went veggie in December, dropped cheese in Feb and were fully vegan by the end of March. 
'We ran a special offer: 30 coffees for £30 from January, giving people a really strong incentive to try dairy-free for 30 coffees. By the end of it, we hoped that choosing dairy-free would be normal, they'd keep buying coffee from us and they'd stick to non-dairy. More than 150 people signed up and almost everyone has kept with the new milks.'
This is the same approach as Veganuary, the charity that Gavin credits with allowing him to feel part of a positive movement. Veganuary encourages people around the world to try vegan for 31 days each January, and supports them as they move away from animal products. By the end of the month, 60 per cent of the 60,000 participants who took part this year said they would remain vegan, while 95 per cent of those who said they would continue to eat animal products said they would reduce consumption of cows, pigs, sheep, turkeys and chickens, while 88 per cent said they would reduce consumption of dairy.
For Gavin, serving great food and coffee is not enough and the café has become involved in activism. 'I joke with customers, telling them: "on the surface, I want you to give up dairy in your flat whites, beneath that though, I want you to go vegan, and beneath that I want you to become an activist." It's urgent for the animals that we do this. Lives are at stake and unlike the humanitarian crises happening the world over, it only takes choosing something different on the menu to save animals, and we get that choice three times a day.'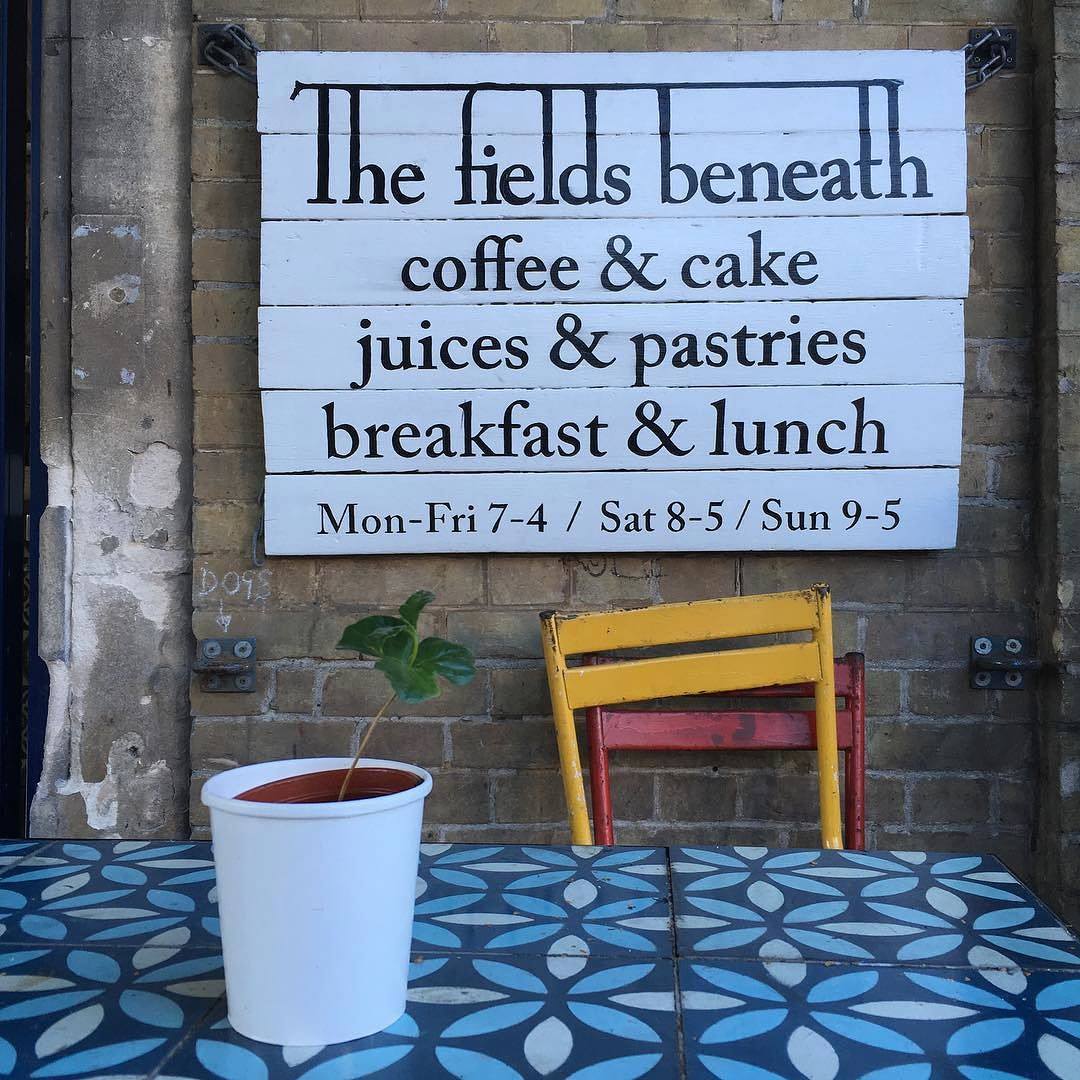 Says Veganuary Marketing Manager, Clea Grady: 'The rise in vegan options on high streets increases daily, but it is a sign of the times that The Fields Beneath has transitioned from a café selling animal products to one that will sell only cruelty-free foods and drinks. We're proud to have played a small part in inspiring Gavin and his team, and know that they in turn are inspiring many more people to reduce the suffering in the world by choosing vegan. And you can be sure that we'll be popping in very soon for a latte and some cake to celebrate!'
Photo credit: The Field's Beneath.
Tags:
Café
,
News