Canadian restauranteur plants to build chain for people with food allergies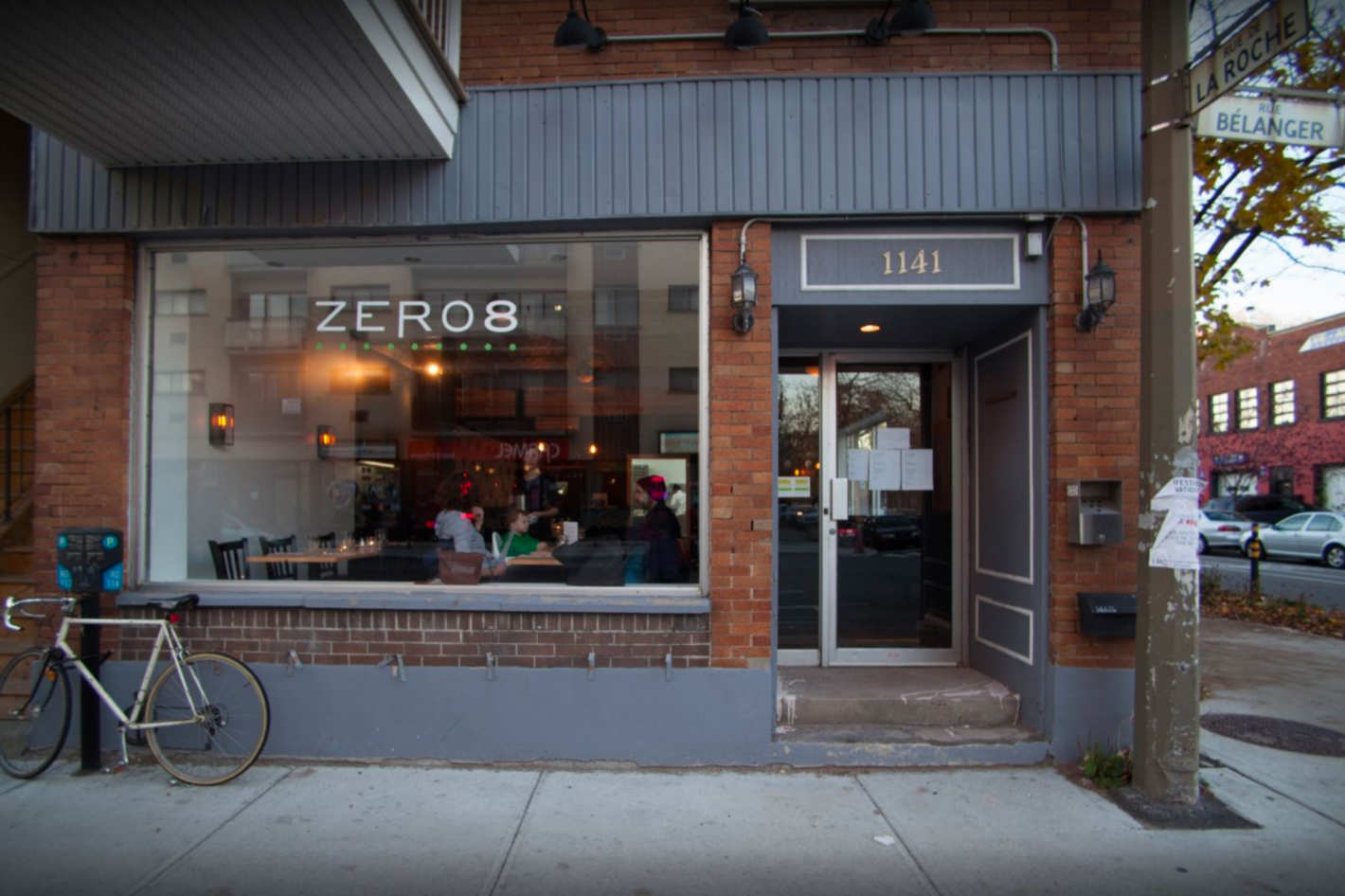 For people with life-threatening food allergies, going to restaurants can be like navigating a minefield. That's not the case at the Montreal restaurant Zero8, where the menu is entirely free of the eight most common, potentially fatal food allergens: gluten, dairy, eggs, fish or shellfish, soy, sesame, nuts, or peanuts. It also means that Zero8 diligently verifies suppliers to ensure ingredients are safe for its patrons, and that it takes account of less common but severe allergies like mustard.
Owner Dominique Dion got the idea for the restaurant, which first opened in 2008, after developing dairy and gluten allergies while studying for his M.B.A. At regular restaurants, people with serious allergies are usually limited to a narrow sampling of the menu. Even when a dish is free of, say, shellfish or an ingredient like peanuts can be subbed out, there are still issues like cross-contamination to deal with. But at Zero8, anyone can order anything from the smoked-duck poutine to coriander-and-caramelized-onion lamb burgers.
The restaurant built such a loyal following that when a rent hike forced it to close in 2013, and Dion said he didn't have it in him to reopen, customers managed to convince the restaurateur to launch a crowdfunding campaign. (Which loyal regulars like Jonathan Ng — who is allergic to dairy, eggs, nuts, and peanuts — contributed to themselves.) He reopened in a new location in October, 2015, and that show of support clearly struck a chord: Now, Dion wants to turn the restaurant into a food-allergen-free chain and has continued crowdfunding to make it happen.
Source: Grub Street. 
Tags:
News