Coeliac UK Launch 'Is It Coeliac Disease?' Campaign
Starting off Coeliac Awareness Week, Coeliac UK are introducing their new 2 year campaign devoted to reaching the almost half a million people in the UK who are undiagnosed Coeliac Disease sufferers.
Is It Coeliac Disease? aims to enlighten people of the symptoms of Coeliac Disease, so that more people can be properly aware of the disease and get diagnosed in order to manage and deal with the condition.
The current time it takes for a diagnosis – can you believe it –  is 13 years. Coeliac UK in this new campaign seek to halve that time. The aim is to diagnose a further 250,000 people by 2020 – alleviating many people from their pains and discomforts.
A large part of the campaign is the introduction of their new website, isitcoeliacdisease.org.uk. The website acts as an assessment of your symptoms and provides guidance on what you should do next depending on your answers. You can then take the results you receive from the assessment to your GP should you need to.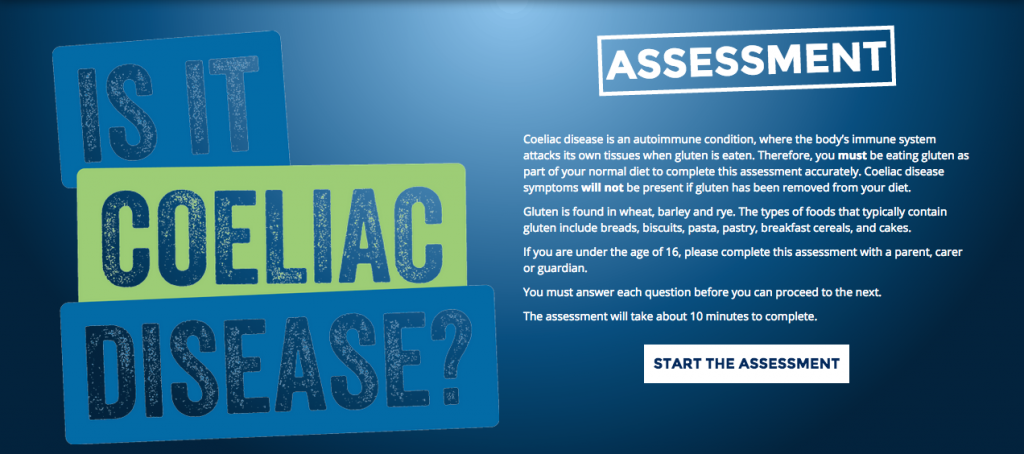 Over the next two years there will be a range of talks and events across the UK, especially in locations where diagnosis levels are lower. Keep your eyes on the Coeliac UK Website for all the updates (we'll also be keeping you posted!). You can download a range of Coeliac Awareness Week resources here to get involved.
Remember – it is not recommended that you stop eating gluten before you have been to see a health professional for your symptoms, as for the test for Coeliac Disease to be accurate you must keep eating gluten like normal. If you believe you might be suffering from Coeliac Disease or a non-coeliac gluten sensitivity that you visit a doctor/ GP for advice.
If you've just recently been diagnosed, or you're still unsure about how to begin a gluten-free diet, we've got some handy top tips on going gluten-free for you. Want to get cooking? Have a look at our collection of gluten-free recipes for some inspiration.
Tags:
Gluten-Free
,
News