Cornetto has just announced the launch of a brand new dairy-free cornetto brand into the UK market, and it's gluten-free too. All we need now is some sun!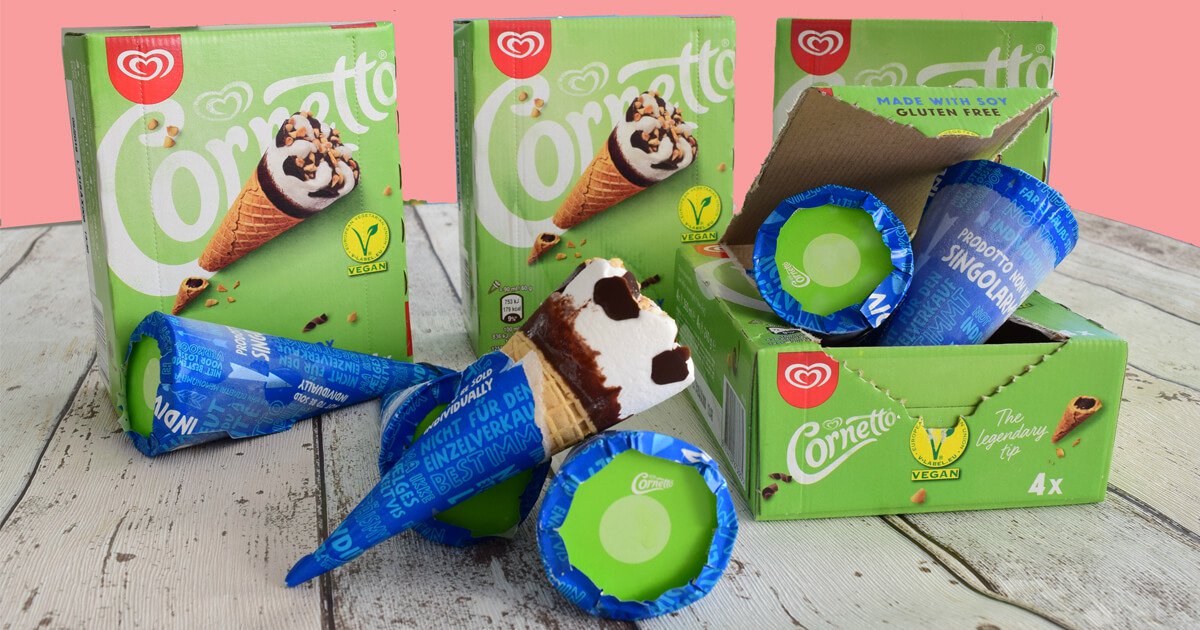 In 2017, Cornetto announced it was launching the Cornetto Veggy in Italy to meet the growing demand for vegan ice cream – and ever since then, Brits have been waiting with baited breath for the product to reach UK shores. We're delighted to confirm today that the vegan Cornetto is on it's way to the UK, and will be available to buy from Sainsbury's from February.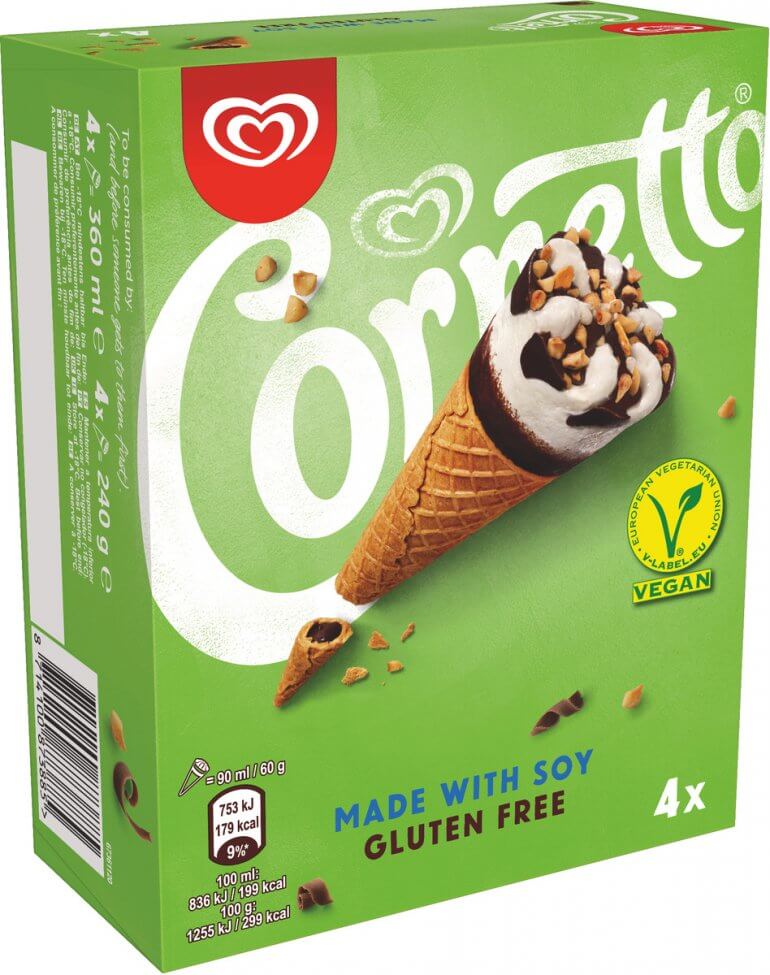 Gluten & dairy-free
The delicious dairy-free cone is lined with chocolate, filled with creamy soya-based ice cream, and topped with nuts and extra chocolate. There's good news for those who follow a gluten-free diet too as the dairy-free cones are gluten-free as well as being dairy-free.
The famous ice cream brand will be joining the likes of Ben & Jerry's, which recently brought out several vegan flavours in the UK.
Cornetto's dairy-free ice-cream will be available to buy in Sainsbury's from February.