RHYTHM108 are joining forces with Costa Coffee, the nation's favourite coffee shop. Costa Coffee will now be stocking RHYTHM108's single-serve packs of Ooh-La-La Tea Biscuits in Chocolate Hazelnut and Lemon & Ginger flavours in its stores across the UK.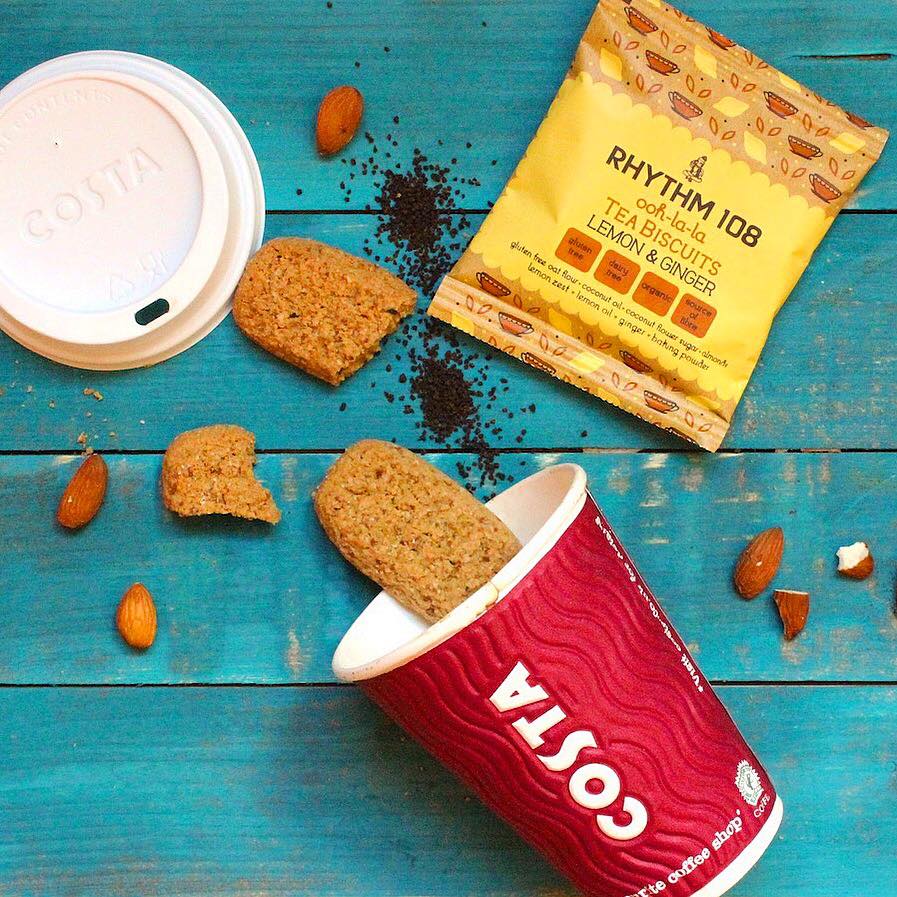 Having only opened their UK office in 2015, this listing with one of the UK's biggest and most recognisable coffee chains is a credit to the success of the RHYTHM108 brand and products in the UK market.
RHYTHM108'S range of Ooh-La-La Tea Biscuits are uncompromisingly gluten-free, vegan and organic and most importantly better-for-you than alternatives currently on the market.
Each pack contains two ideally portioned Tea Biscuits. Our ingredients are proudly wholesome and only contain up to eight simple ingredients, all of which you can find in your own kitchen cupboard.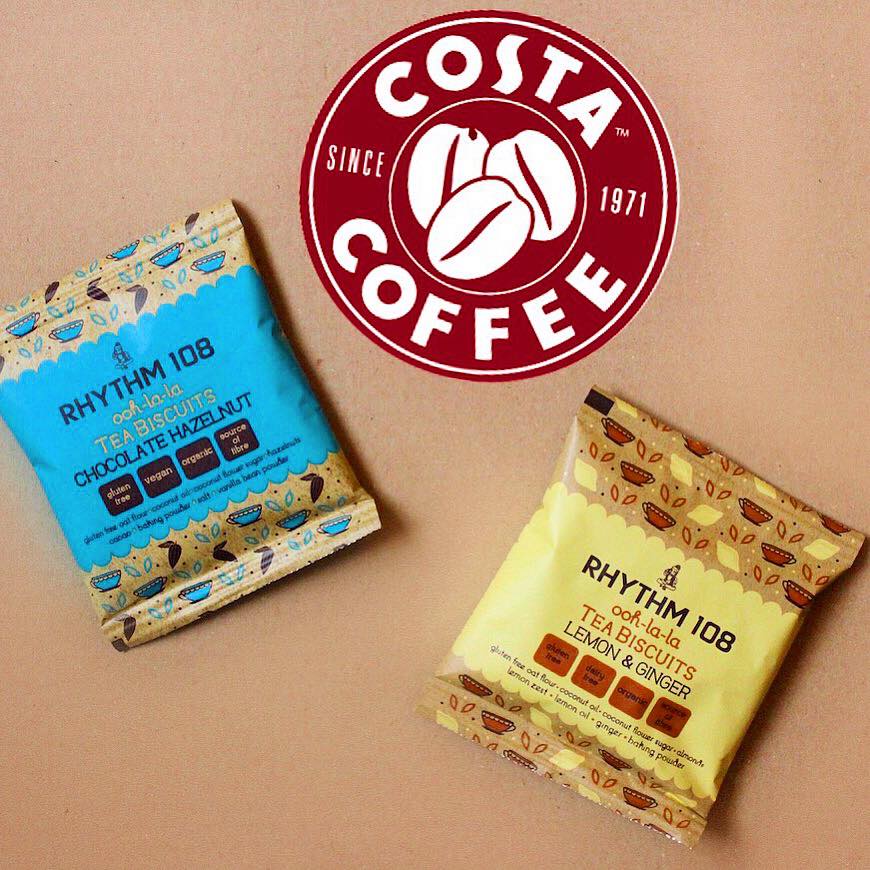 Their master patissiers in Switzerland used their expertise to maximise taste and have successfully created our nutritionally balanced Tea Biscuits, which contain less than 128Kcal and 4.6g of sugar per pack. They boast a unique flavour and promise to elevate any beverage experience at Costa Coffee.
We hope that you pop into your nearest Costa Coffee to give RHYTHM108's Ooh-La-La Tea Biscuits a try. We promise you'll love them!