Discover the best eateries to celebrate a gluten-free St Andrews Day in Scotland
Celebrate St Andrews Day in gluten-free style, and discover the best places to find gluten-free eateries in Scotland.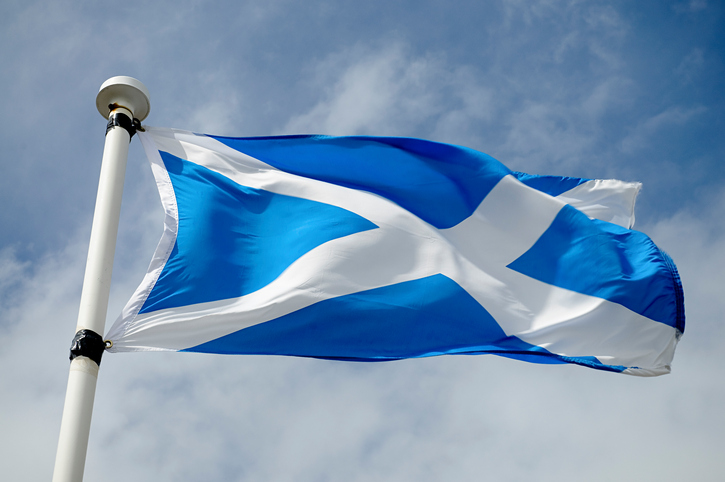 St Andrews Day will see Scotland's cities packed with visitors, but for gluten free visitors beware the traditional Scottish favourites.
Haggis, battered Mars bars and short bread, some of the Scottish staples can all be packed with gluten, so for visitors to Scotland's favourite destinations, gluten free expert Sam Benjamin has put together his guide to gluten free eating in the country's major cities.
Sam, a diagnosed coeliac , is also the creator of the UK's leading gluten free pastry brand Too Good To Be Gluten Free.  Below are his tips on some of his favourite gluten free haunts in Glasgow and Edinburgh:
Glasgow
For something sweet – Tinderbox
With a few cafes in the city, Tinderbox is a good options for a great coffee and some excellent choice in gluten free cakes, what more do you need?
For something savoury – Red Onion
An award winning restaurant opened by chef John Quigley shortly after his wife was diagnosed with Coeliac disease, the restaurants offers an amazing range of gluten free options.  A favourite of mine is the wild mushroom risotto with rocket and parmesan.
For a tipple – Firebird
Firebird could have easily have made it into the previous two categories. Not only do they handcraft some of the finest gluten free pizzas north of the wall, they also have a great selection of gluten free beer. A real coeliac feast!
Edinburgh
For something sweet – Sugar Daddy's
A bakery based on Edinburgh's Rodney Street and baking only gluten free goodies – they are all incredible! Whether it's the Nutella Brownie or the Cookie Cheesecake Bar, this place has some of the best sweets in the city.
For something savoury – Elephants & Bagels
Gluten free bagels with a range of filling, try the pastrami an absolute favourite.  The place is run by the team behind The Elephant House, one of JK Rowling's haunts whilst writing the first Harry Potter book.
For a little tipple – Bellfield craft ales
Keep your eye out for Bellfield craft ales.  The Bellfield brewery was set up by two coeliac brothers with the aim of bringing truly great tasting gluten free beer to the masses.  There's a great pub called the Doric that sells Bellfield Beer and other great tasting coeliac lagers including the Bohemian Pilsner.
On a final note Sam said: "Scotland has changed radically in recent years and the country boasts some of the best gluten free options in the UK, in particular Edinburgh which has vast range of gluten free options.  Make St Andrews Day the excuse to go and enjoy gourmet gluten free food that is amongst the best to be had in Europe."
For more information on gluten free recipes, city guides and advice visit www.toogoodtobe.co.uk
Tags:
News