Discover this exciting range of zero waste, gluten-free Easter eggs
Do you love Easter eggs but hate all the packaging the comes with them? Well, feast your eyes on these environmentally friendly zero waste, gluten-free Easter eggs from Pandora Bell.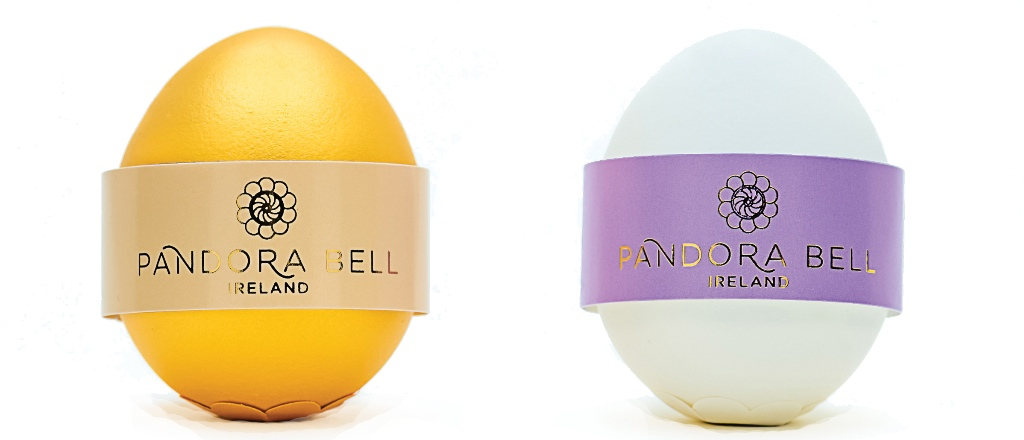 Pandora Bell's Real Eggshell is a zero waste Easter Treat. The Easter treats are housed in a real eggshell, which is compostable, whilst the cardboard band will also naturally decompose. There is no outer packaging making it the most environmentally friendly offering on the market.
For those who appreciate the finer things in life, Pandora Bell has also launched a Golden Edition of their 'Real Eggshell with Praline Chocolate', which are part of the Fortnum & Mason Easter range.
This is an actual real eggshell delicately filled with an exquisite Praline.  This golden egg is a unique take on the traditional Easter egg, and one that is sure to provide a talking point at any Easter gathering.  Discerning Foodies will not be disappointed as the chocolate inside is a smooth praline made with Belgian Chocolate, and it's all gluten-free to boot.
Sustainability and animal welfare are important to Pandora Bell, which is why they use eggshells that are part of the KAT Quality System.  All of their eggs are sourced from barn reached hens, never caged.
Available from www.pandorabell.com, Avoca Stores and Fine Food Shops Nationwide.
Tags:
Easter eggs
,
Gluten-Free Easter
,
News
,
Products