Doves Farm launch gluten-free pizza base and white bread mixes under their new free-from brand, FREEE
Doves Farm, the gluten free premium food brand, is launching two new products to its free-from range; a White Bread Mix and a Pizza Base Mix, both of which will be available from the end of May under the new brand for its free-from products, FREEE by Doves Farm.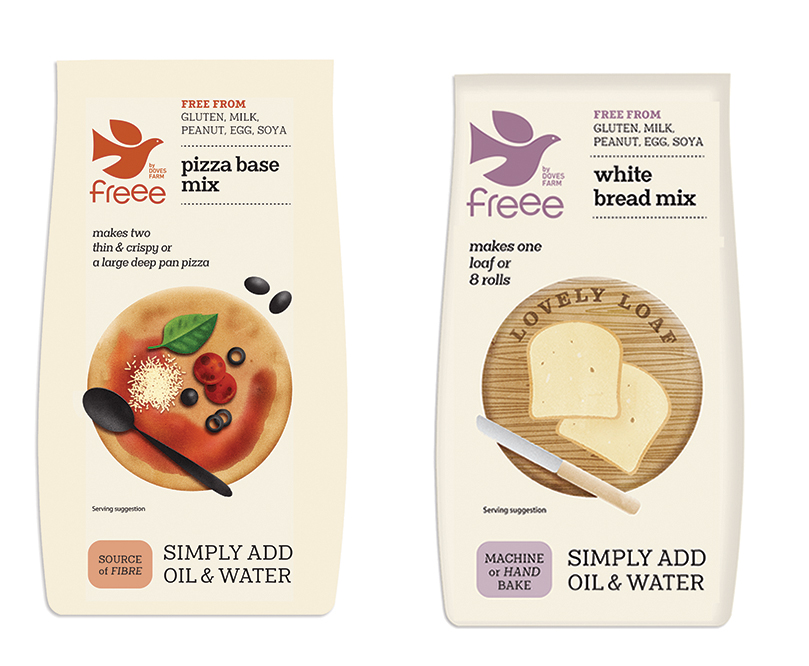 FREEE by Doves Farm makes free-from tasty and accessible, and these brand new products allow consumers to not only bake with ease but also enjoy two classic favourites that require the addition of just two simple ingredients; oil and water.
With the FREEE by Doves Farm Pizza Base Mix, pizza lovers can create either two thin and crispy pizzas or one large deep pan pizza in just a few easy steps, allowing gluten free cooks to create a tasty homemade base with a source of fibre. For ease, the mix features step-by-step recipes as well as handy pizza tips.
Enjoying a fresh loaf of bread or homemade rolls can be difficult for those following a gluten free diet but the FREEE by Doves Farm White Bread Mix is quick and straightforward. Producing either one loaf or eight bread rolls, the mixture can be made by hand or with a machine. It is the perfect product for bread lovers who want to enjoy the benefits of freshly baked gluten free bread at home. Both new mixes are free from gluten, milk, peanut, egg and soya as well as being suitable for vegans, vegetarians and those on a kosher diet.
With the addition of the two new mixes, the FREEE by Doves Farm range now features 65 products including flours, pastas, breakfast cereals, cookies and flapjacks. The full range is created using only naturally gluten free raw materials with no HPMC (hydroxypropyl methylcellulose), often used as an alternative to gluten. While the products remain the same high-quality that consumers know and love, the introduction of FREEE by Doves Farm incorporates a new brand name and logo that conveys the feeling of freedom to choose natural food without worrying about allergens, such as gluten.
Alongside this will sit a brand-new website, which aims to simplify online shopping with information for allergen aware individuals and households – www.freee-foods.co.uk – as well as new social media handles across Facebook, Twitter and Instagram – @FreeeFoods.
FREEE by Doves Farm products, including the two new mixes (from the end of May), are available online at www.freee-foods.co.uk as well as Ocado and all major retailers, independent health food stores and farm shops.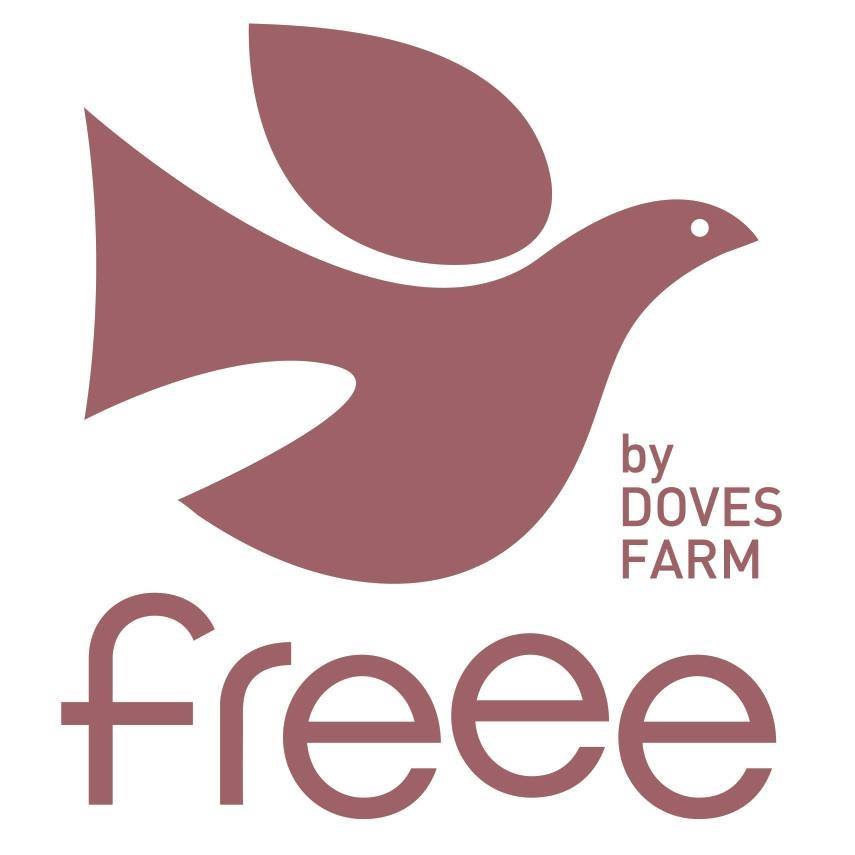 Keep up to date with the latest news from FREEE on Facebook, Twitter and Instagram. 
Tags:
Gluten-Free Pizza
,
News
,
Products