Coconut yogurt brand Co Yo have just launched a brand new range of dual-layered coconut milk yogurts.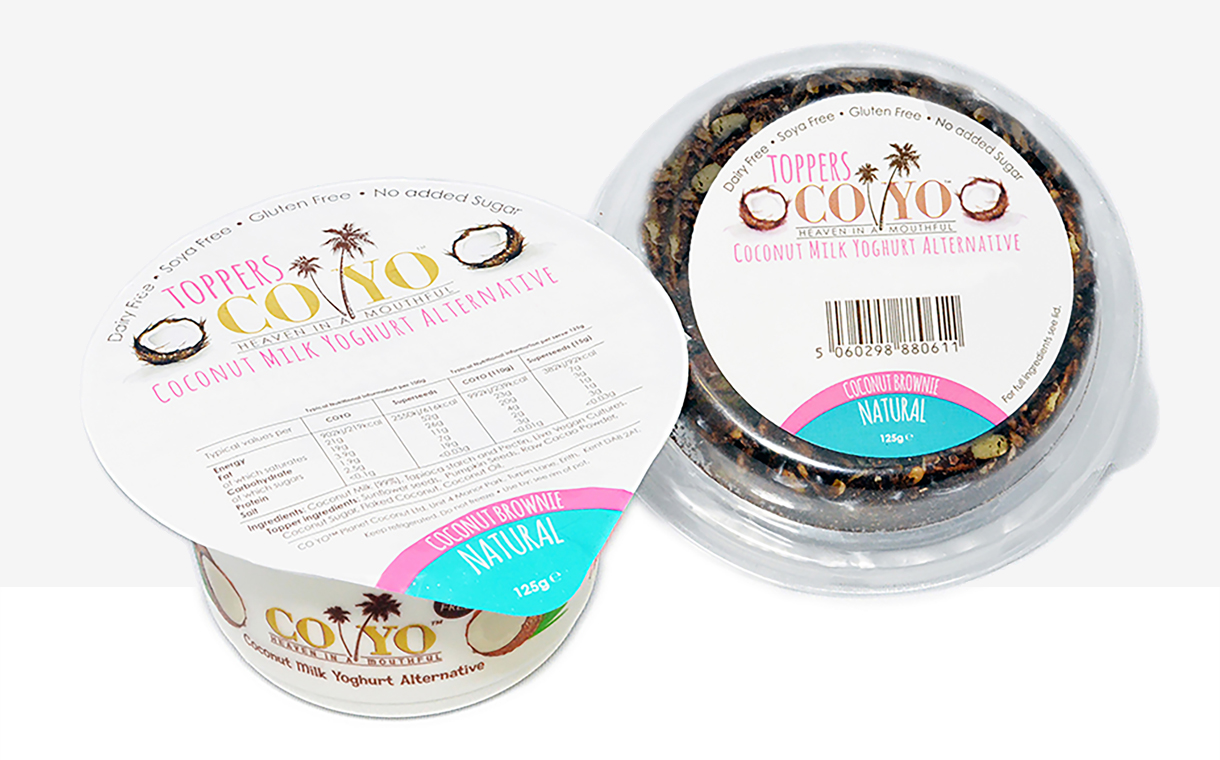 Launching in Planet Organic, Toppers combines Co Yo's new range of coconut yogurts feature a separate pot filled with nutritious, crunchy mixes that comes attached to the yogurt cup that's filled with healthy, wholesome ingredients that provide a burst of flavour with the yoghurt.
Co Yo founder Bethany Eaton said: "Co Yo is committed to injecting innovation and delicious-tasting products into the dairy-free yogurt category. The Toppers range is a UK first and has been introduced so UK consumers can purchase the popular split-pot format as a dairy-free option. Each one has a handy spoon on the lid too, so Co Yo can be enjoyed on the go.
"The new range will tap into surging demand in both the food-to-go and free-from categories, allowing Co Yo to continue its record growth as Britain's most loved coconut milk yogurt brand."
Toppers are all-natural, free from dairy, lactose, gluten and soya and contain no preservatives, additives or refined sugar. Every 100g contains a whole coconut, making it a rich source of protein, calcium, magnesium, fibre, and vitamins D and B12.
Each 125g yogurt will sell with a recommended retail price of £2.49.
For more information, please visit www.coyo.com/gb/.
Source: FoodBev Media.