Dublin is named as the gluten-free capital of the UK
Dublin has been revealed as the coeliac capital of the UK and Ireland, with the highest percentage of people following a gluten-free diet. In a study of 14 different eating plans, Dublin came top in three with the highest percentage of vegans, gluten-free, and kosher eaters.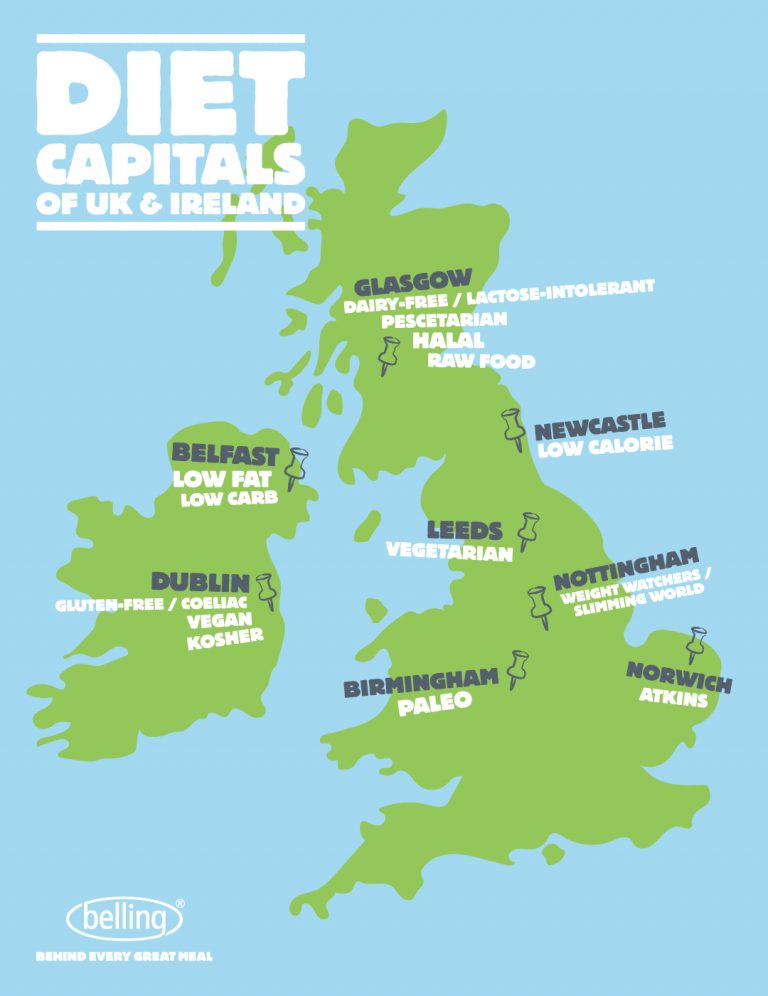 Of those surveyed in the city, almost 50% class themselves as coeliac or following a gluten-free diet, 20% as vegan, and nearly 7% as kosher, research by British cooking appliance brand Belling has revealed.
Households in the UK are regularly accommodating up to four different eating plans or diets under one roof – for example, a vegan son, a paleo dad, a pescetarian daughter, and a coeliac mum. As a result, the study revealed that 29% of home cooks say they have to cook multiple dishes at meal times to cater for different eating plans.
Overall, the most popular special diets in UK households were found to be:
Low fat
Vegetarian
Low calorie
Gluten-free / coeliac
Weight Watchers or Slimming World
Dairy-free / lactose intolerant
Pescetarian
Vegan
Low carb
Halal
Almost half of Dubliners said that they adhere to a specialist diet for health reasons (47.8%). Shockingly, one in three surveyed across the UK and Ireland admitted that meals regularly end up in the bin due to the difficulty catering for different meal plans and 26% reported that different dietary requirements make it difficult to sit down and eat meals together.
According to almost a quarter of those surveyed (21%) admitted they didn't know how to amend standard recipes to make them fit different dietary requirements and, as a result, often ended up cooking completely different meals. Following the revelation, Belling has worked with nutritionist Charlotte Stirling-Reed to create a collection of recipes with different variations to easily accommodate multiple diets with minimal fuss. The recipes, which include family favourites such as apple crumble, shepherd's pie, and lasagne, can be found on Belling's website: www.belling.co.uk/multimeal-household.
Source: The Irish World. 
Tags:
News