First top 14 allergen free baking mixes available now
Top 14 allergen safe baking mixes now available in Tesco
The food company, Creative Nature have added to their range with a Chocolate Cake Baking Mix. Released into Tesco stores this week, the mix is the first top 14 allergen-free chocolate birthday cake mix.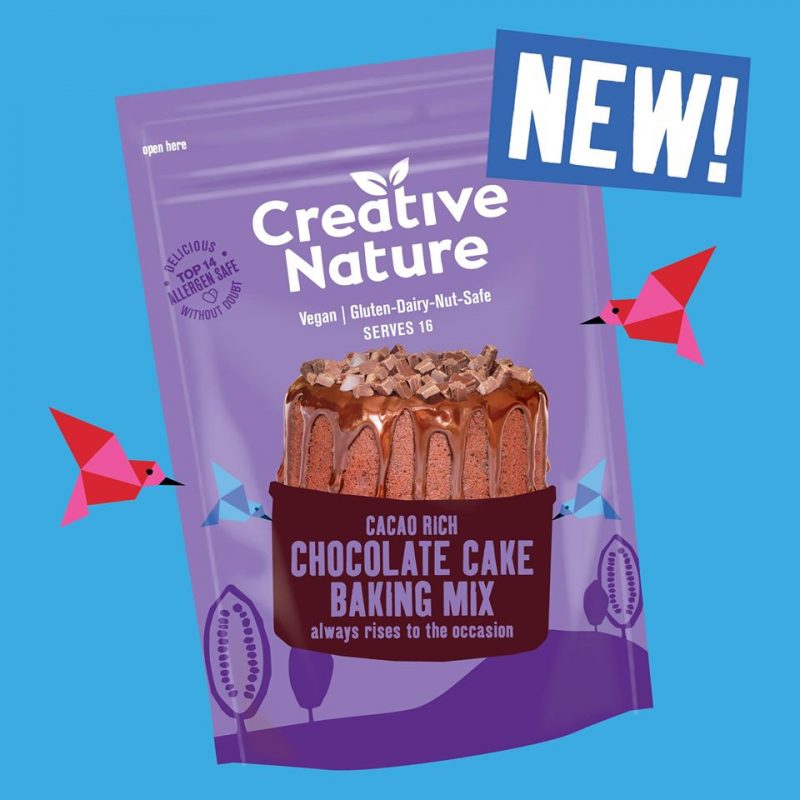 Free from dairy, eggs, nuts and gluten, the mix is priced at £2.99, only needing to add a milk of your choice and some oil to make up the cake. With only 127 calories per slice, not only are you guaranteed to be safe from allergens but you can eat up guilt-free too.
Creative Nature says: "Our Chocolate Chip Muffin Mix and Brownie Mix are already really popular so the next natural step for us was a chocolate cake baking mix.
During the creation process, we tried other similar cake mixes to see what was available. We found many were: tasteless, too dry, too sticky, too complicated.
We really hope you like this new product and please consider it if you are having a party this month. Please think of the person in the room who feels left out when it comes to treats – anyone can enjoy this cake especially the person who would normally politely refuse. Go on you can have your own mini chocolate festival – and you might even persuade someone else to bake it! Though it's fun and easy to make yourself."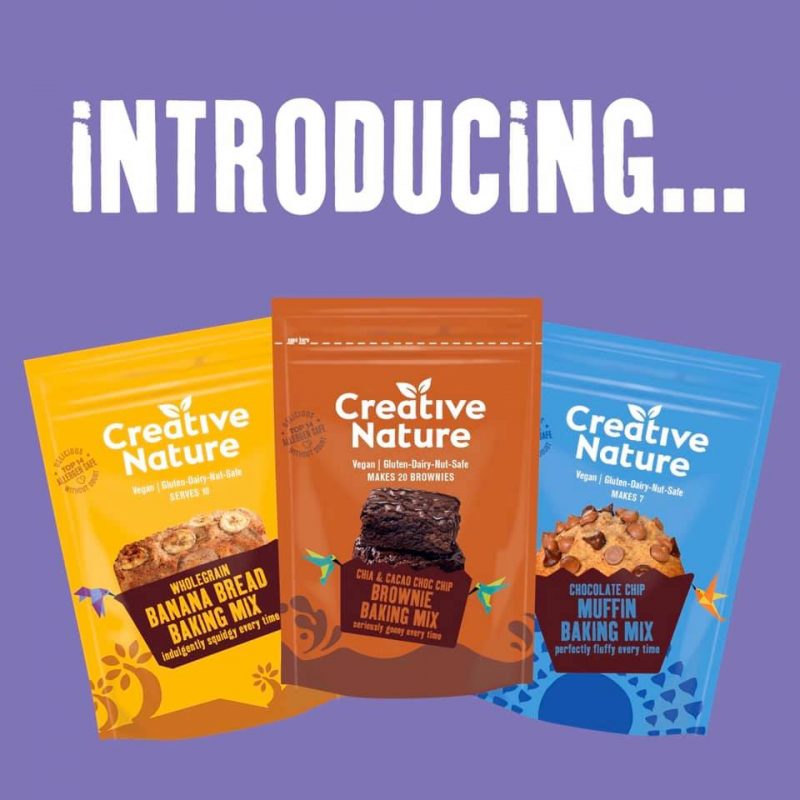 They also make many other free-from mixes, including for wholegrain banana bread, chia and cacao choc chip brownie and chocolate chip muffins.
Not only that but they also produce 'gnawbles', little snack packs with flavours such as orange chocolate and salted caramel.
Grab your baking mix now from Tesco, in stores or online.
Follow us on Facebook, Twitter and Instagram for all the latest recipes, news and features from Gluten-Free Heaven.
Tags:
Gluten-Free
,
News
,
Products
,
Vegan
,
Vegan and Gluten Free