Flower Sprouts
Flower Sprouts are a natural hybrid of Brussels sprouts and kale, is a non-GMO vegetable, developed through traditional techniques.
Healthy, versatile and full of taste, discover why Flower Sprout is set to conquer European kitchens.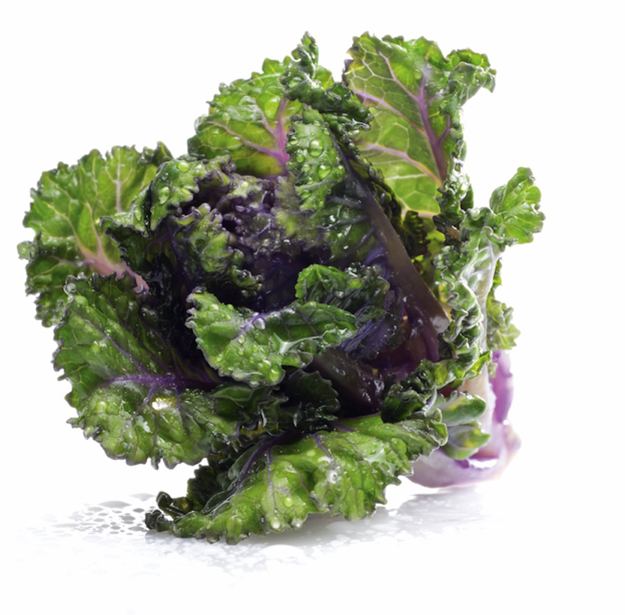 Healthy, versatile, full of taste and incredibly innovative are some of the adjectives used by chefs and nutritionists to describe Flower Sprout®, the new vegetable that plans to take the fresh food aisles of European supermarkets by storm this Autumn 2015.
Flower Sprout® is a non-GMO vegetable developed through traditional hybridization techniques. A hybrid of Brussels sprout and kale – both vegetables from the Brassica Oleracea family, which also counts cabbage, cauliflower and broccoli as members – Flower Sprout® is a natural fit. This new vegetable looks like a tiny cabbage with green frilly leaves and streaks of purple.
It presents a unique fusion of fresh and nutty flavours, and was created from the desire to produce a Brussels sprout with a more subtle flavour, which was a versatile ingredient and looked great. Having achieved those goals, this new 'super vegetable' now aims to become a 'must' in every kitchen. Being both healthy and easy to cook, Flower Sprout® is the perfect product for those who want to look after their health, but don't want to spend their life in the kitchen or give up tasty food.
The creation of Flower Sprout® has not gone unnoticed by the international fruit and vegetable professional sector, which acclaimed it as one of the most innovative new products at the Fruit Logistica Innovation Awards. Flower Sprout® has become an established product in the British market, and in addition to Marks & Spencer is now also available at Aldi, ASDA, Netto, Sainsbury's and Waitrose.
Keep an eye on the stores and don't miss the Flower Sprout® taste. It's life in full bloom!
For further information, please visit www.flower-sprout.com
Tags: News