Footballer Jack Wilshere reveals how a gluten and dairy-free diet helped get him in peak physical condition
Jack Wilshere has revealed how moving to a gluten and dairy-free diet has helped him lose weight and get into the best physical shape of his life.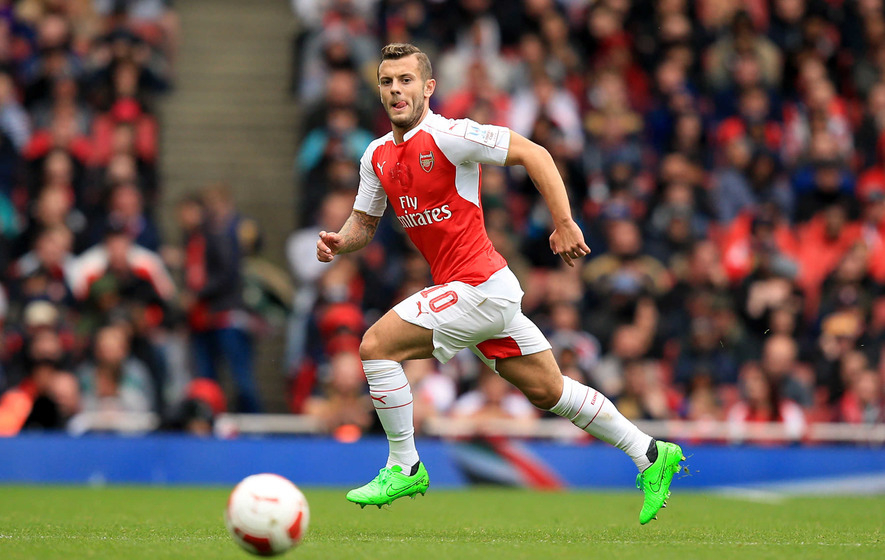 The 26-year-old has unexpectedly re-established himself in the Arsenal first-team following his season on loan at Bournemouth and believes that his new diet has contributed to a resurgence in form.
Significantly, Wilshere has just come through a sequence of eight matches in less than a month without any adverse physical reaction or sign of injury and is likely now to be rested from Sunday's FA Cup tie against Nottingham Forest.
"I've actually been dairy and gluten free now for six weeks," said Wilshere. "I've never really had dairy and the few times I've had dairy in the hotel I've had an upset stomach. I just cut it out completely and I think I look better. I've certainly lost a little bit of weight. I'm leaner."
Especially significant recently has been Wilshere's confidence with his tackling. "I've never thought before the game: 'I'm a bit tired today' and this is the third game in six days," he said.
"It gives me belief in my body. I know the right foods to eat. I know the best way to recover and get the right amount of sleep. I've done that over the years and I think now that I am in the best shape that I have ever been."
His goal against Chelsea was his first in the Premier League since 2015 and he is now targeted a place in England's World Cup squad ahead of March friendlies against Holland and Italy.
Source: The Telegraph. 
Tags:
News