Four Anjels Resurrection Complete with Sour Cherry Bakewell
Claudia Winkleman handed Cotswold bakery Four Anjels their 2015 Baking Industry Award on Wednesday for the firm's gluten-free Sour Cherry Bakewell. We've tasted them, and it's easy to see why these delicious Bakwell's won this award!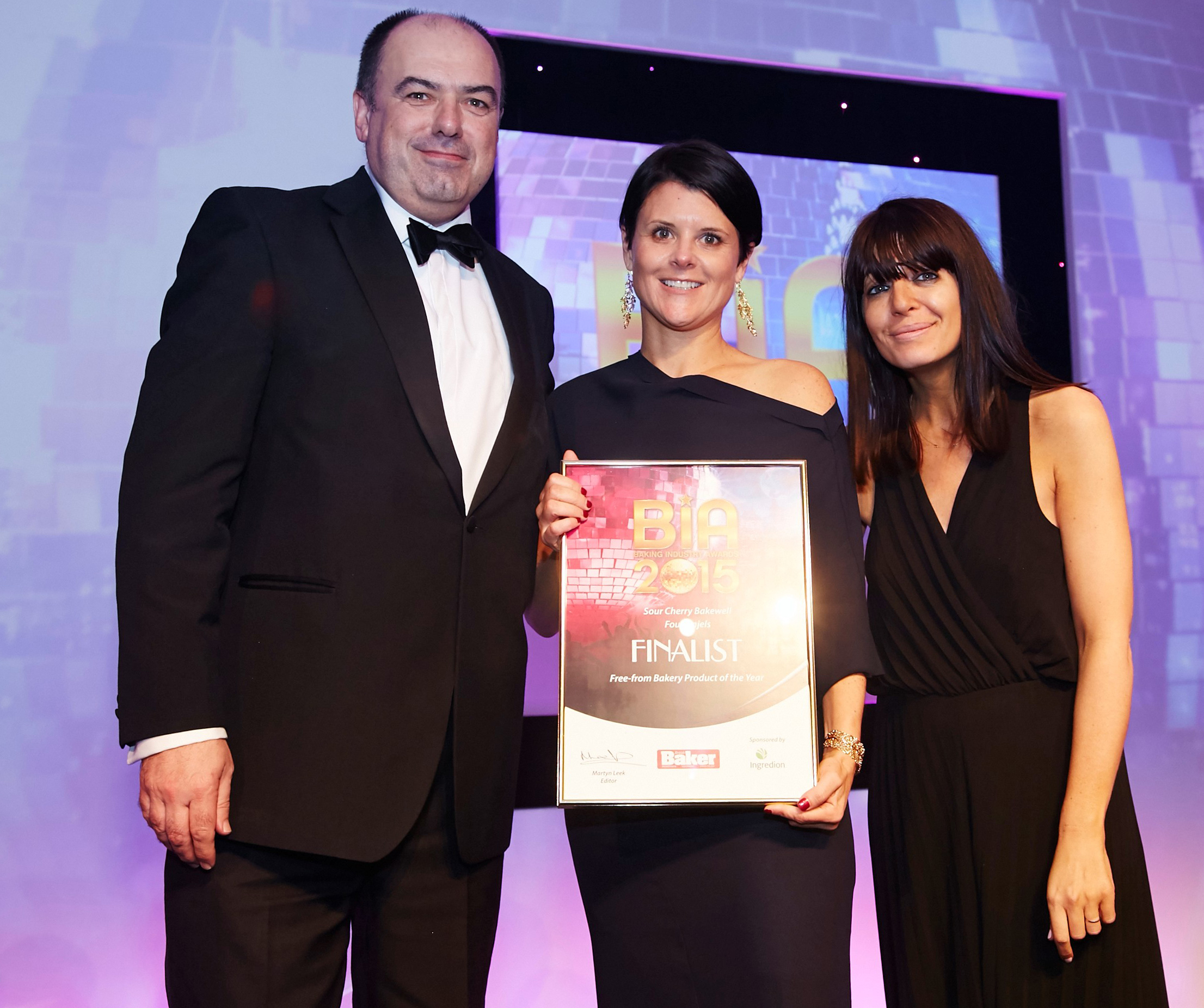 Andrea Stevens, Four Anjels Managing Director, says, 'We are delighted to have been chosen as finalist from the hundreds of bakery products that entered these prestigious awards. This recognises the work of our entire team. Everyone at Four Anjels has helped to make our bespoke, handmade products successful.'
Four Anjels, based in Moreton-in-Marsh, is a Gloucestershire success story. The business was rescued from administration in 2010 by four colleagues with over eighty years' experience between them running successful bakery businesses.
Starting with a team of five with one mixing bowl and one oven, within a year Four Anjels built its own factory in Moreton-in-Marsh and was supplying Selfridges. The business now has a team of thirty nine from the local area led by MD Andrea Stevens and Ops Director, Julie Painting. The bakery runs twenty four hours a day, five days a week producing 2 million high quality baked goods a year for companies like Liberty of London, Daylesford, English Heritage and Virginia Hayward hampers.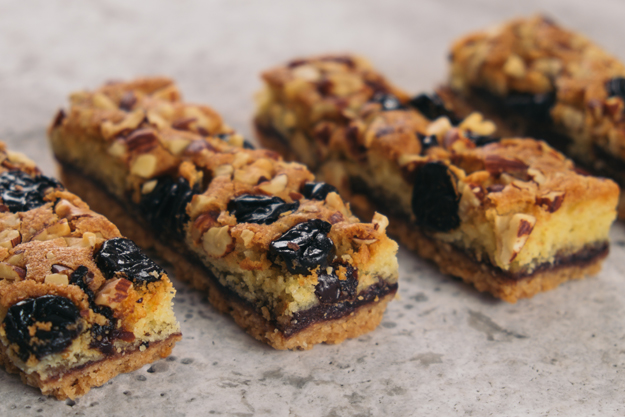 Andrea Stevens comments, 'Our reputation as a quality artisan producer is hard won. We prefer not to use machines to do jobs that people do better. The Baking Industry Award recognises the quality of our team's work and the taste of our products which is dependent on their passion and care.'
The business has ambitious plans for the future. The management team is exploring opportunities to expand its production capacity providing more local jobs. The firm's focus will remain on innovation adding more healthy alternatives and sweet treats to its award winning gluten free Sour Cherry Bakewells.
For more information please contact:
Andrea Stevens, Managing Director, Four Anjels Bakery, 01608 652115  julie@fouranjels.com
Dieter Lloyd, PamLloyd PR, 0117 924 7220, dieter@pamlloyd.com
Tags:
News