Frankie & Benny's increases gluten-free options with new 'Feel Good' menu
UK-based New York Italian restaurant Frankie & Benny's has launched a new 'Feel Good' menu, hoping to expand on its healthier options and introduce more gluten-free and vegan food options.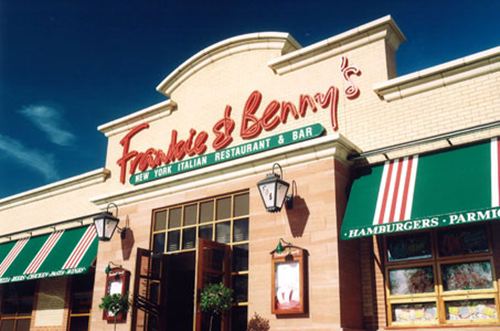 The new, family-oriented collection of lighter dishes was inspired by customer feedback. According to research by Frankie & Benny's, two million parents consider lack of choice to be an issue at UK restaurants.
Therefore, the 'Feel Good' menu not only strives to provide diners with lighter options (all starters are under 400 calories, and mains are under 650) but also seeks to cater to the choosy among us.
Brand Manager Oliver Hopkins said: 'We pride ourselves in offering something for that fussy teenager who turns their nose up at almost everything, the kid who just wants to tuck into a burger, and parents seeking to watch their calorie count.'
New gluten-free starters on the 'Feel Good' menu include Marinated Olives, Watermelon & Feta Salad and Nashville Chicken Skewers.
If you are looking for a salad, the Chicken, Bacon & Avocado Salad and the Seared Steakhouse Salad are the newest GF options. The Nashville Chicken Skewers are also available as a main course, to be paired with sides of your choice.  There's also a wide range of pasta dishes such as the Chicken Carbonara and a hearty bolognese.
If you fancy tucking into a juicy burger there's a wide range to choose from, including a bacon cheeseburger and a New York deli burger.
For dessert (if you have any room leftover!), you can dig into a refreshing range of ice-creams and sorbets, as well as more decadent choices such as a sticky toffee pudding or the peaches and cream sundae.
For a 'Feel Good' dessert, gluten-free ice cream is available in up to three scoops, as is sorbet.
See the full gluten-free menu at Frankie & Benny's at www.frankieandbennys.com/menu/gluten-free.
Tags:
News