Free-from brand Kirsty's introduce 3 new dishes to their range
UK free-from food brand Kirsty's have just expanded their range of pizzas as well as introducing their very first dessert.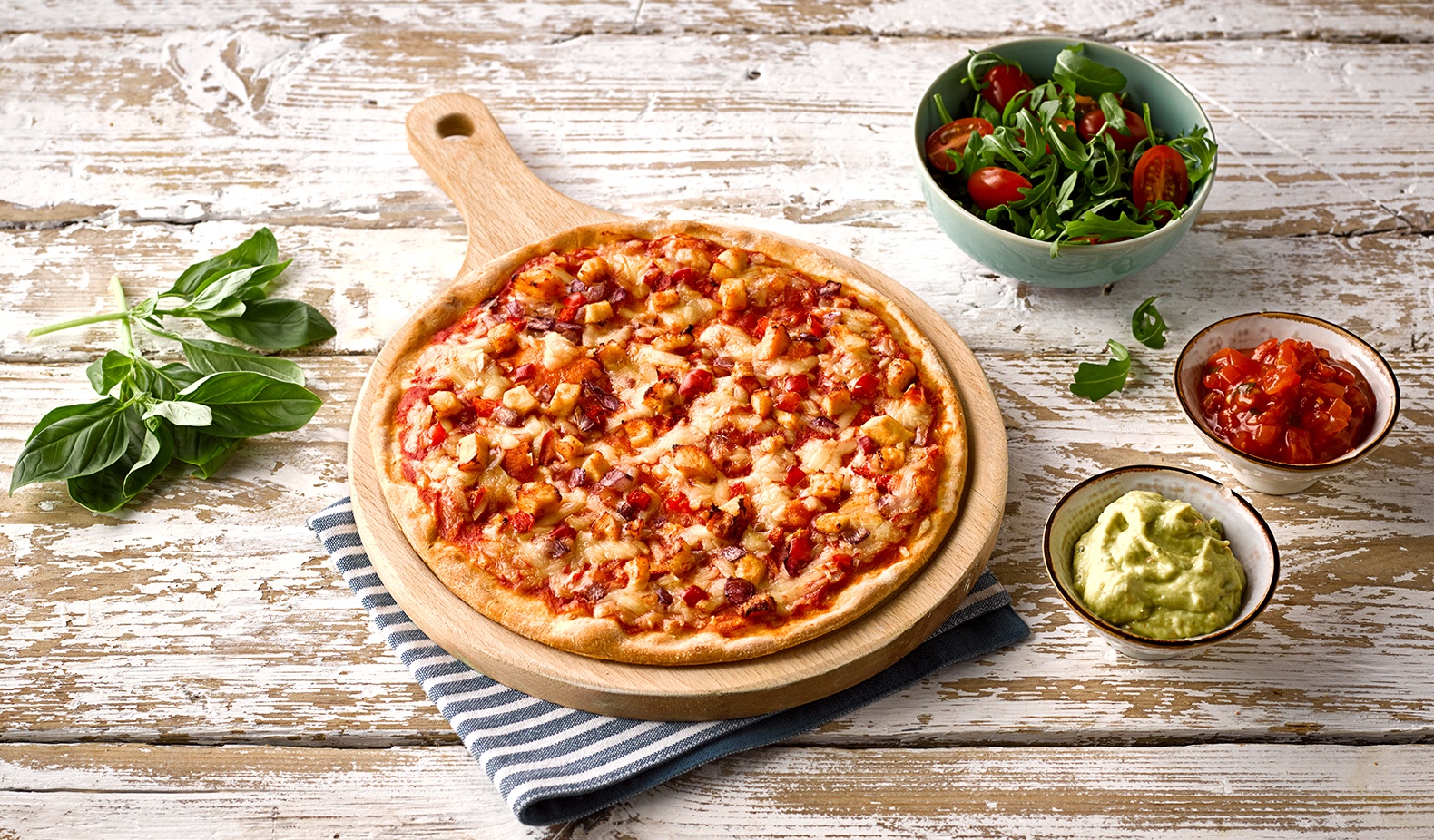 Kirsty's, one of the UK's most popular free-from food brands, have released an exciting new range of naturally gluten-free products which includes two new pizzas a tasty pud!
Roasted Vegetable Gluten and Dairy Free Vegan Pizza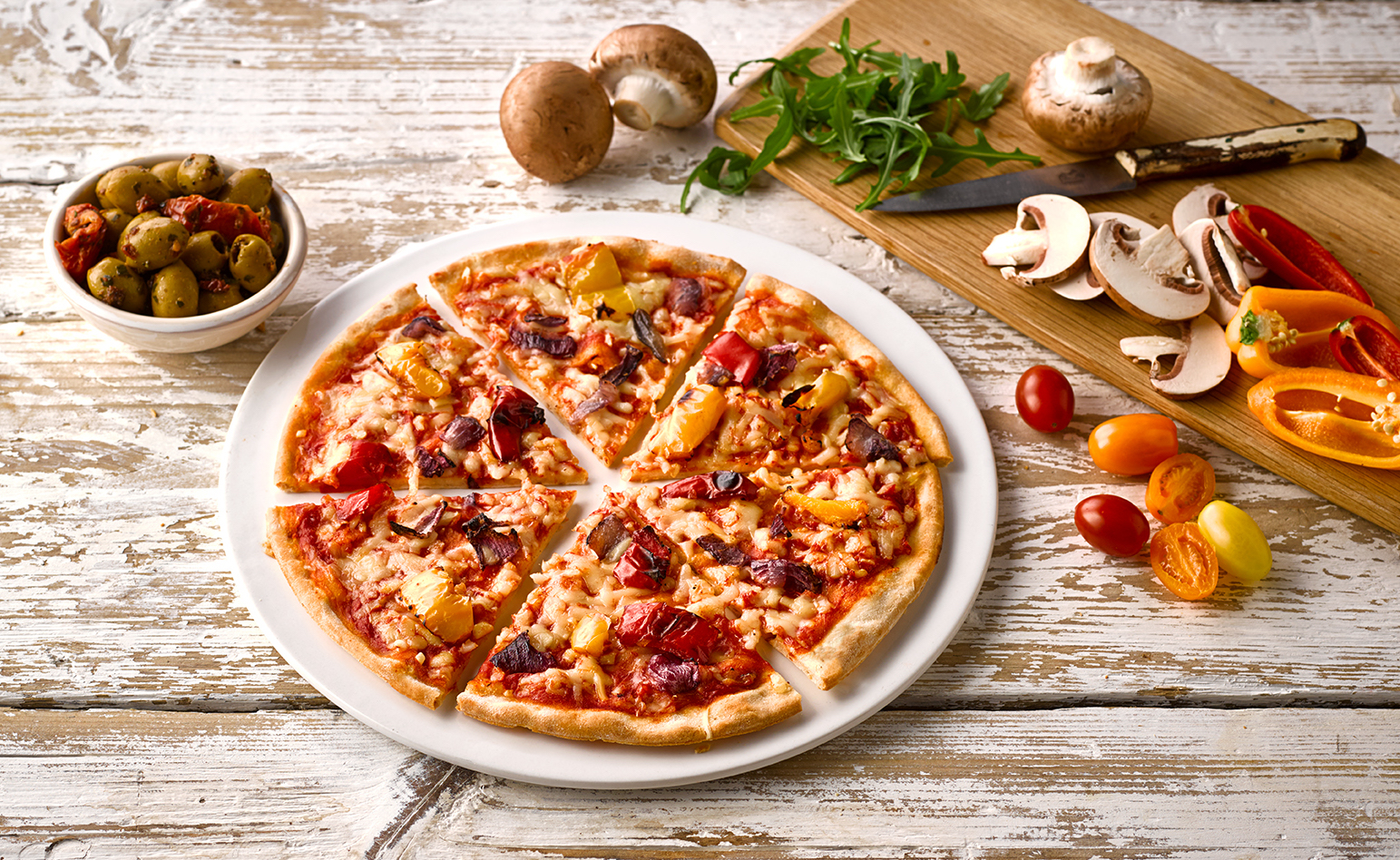 There's something for everyone with Kirsty's new selection, which includes a vegan option as well as a meat-lovers paradise. The extended pizza range adds a Roasted Vegetable Gluten and Dairy Free Vegan Pizza to the mix, which is also free from soya and low in sugar and saturated fat. It's topped with roasted red and yellow peppers, red onions and rich Italian tomatoes as well as deliciously creamy, bubbly dairy-free vegan cheese on a thin and crusty Italian stone baked base… We're drooling already!
Sweet Chilli Chicken Pizza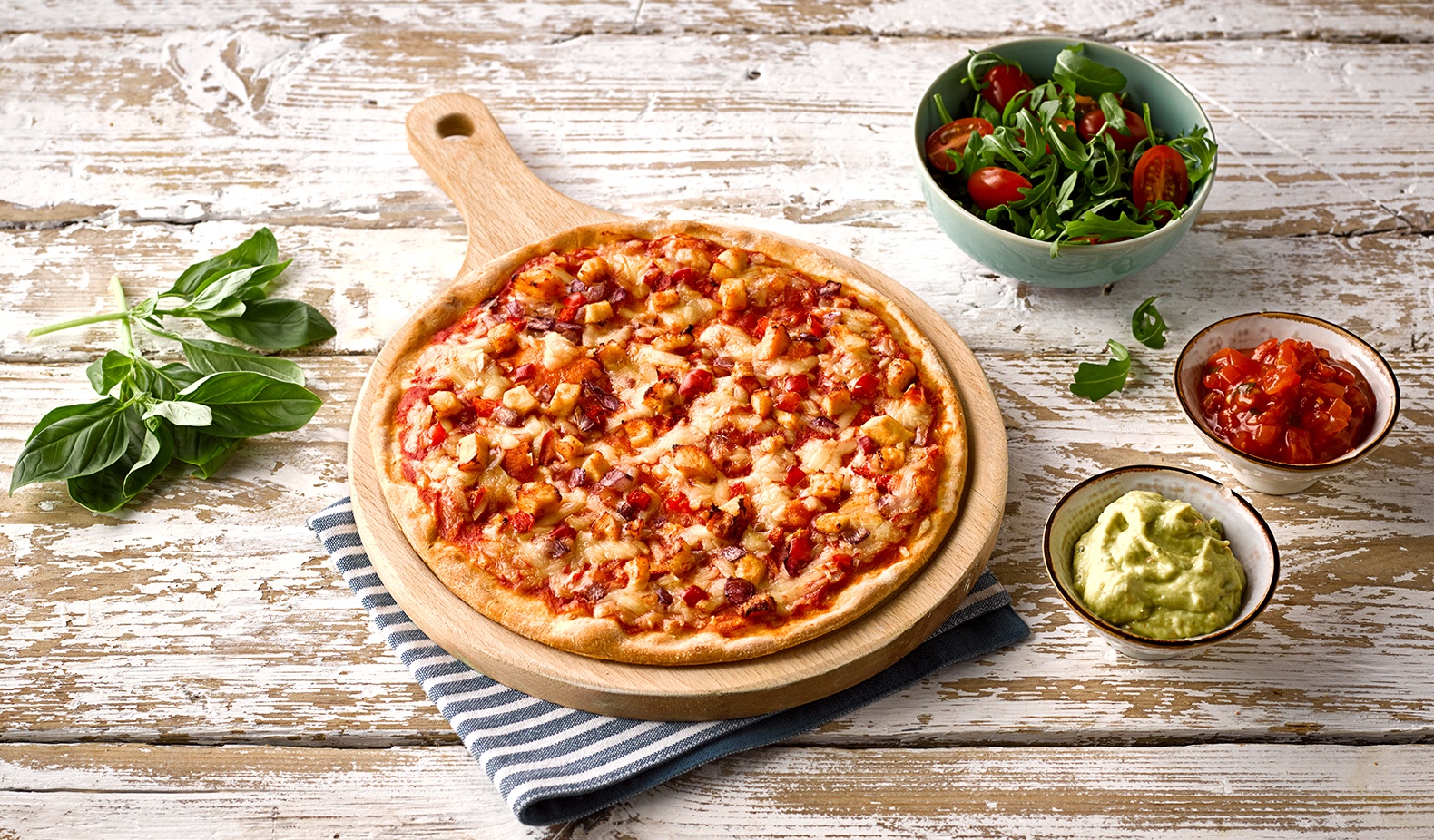 The brand new Sweet Chilli Chicken Pizza is also both gluten and dairy free and is topped with the same delicious cheese as its vegan counterpart. Rich Italian tomatoes and grilled chicken in a sweet and slightly tangy chilli sauce are all nestled on a gluten-free stone baked base, resulting in a meaty sensation that'll tingle the tastebuds! Who said free-from food had to be bland?
Both 10″ pizzas come in at under 685 calories per whole pie, making them a lighter choice as well as a great free-from alternative.
Along with Kirsty's popular Margherita pizza, these two can be found in the frozen section of selected Asda stores nationwide and have a RRP of £3.50 each.
Luxury Apply Pie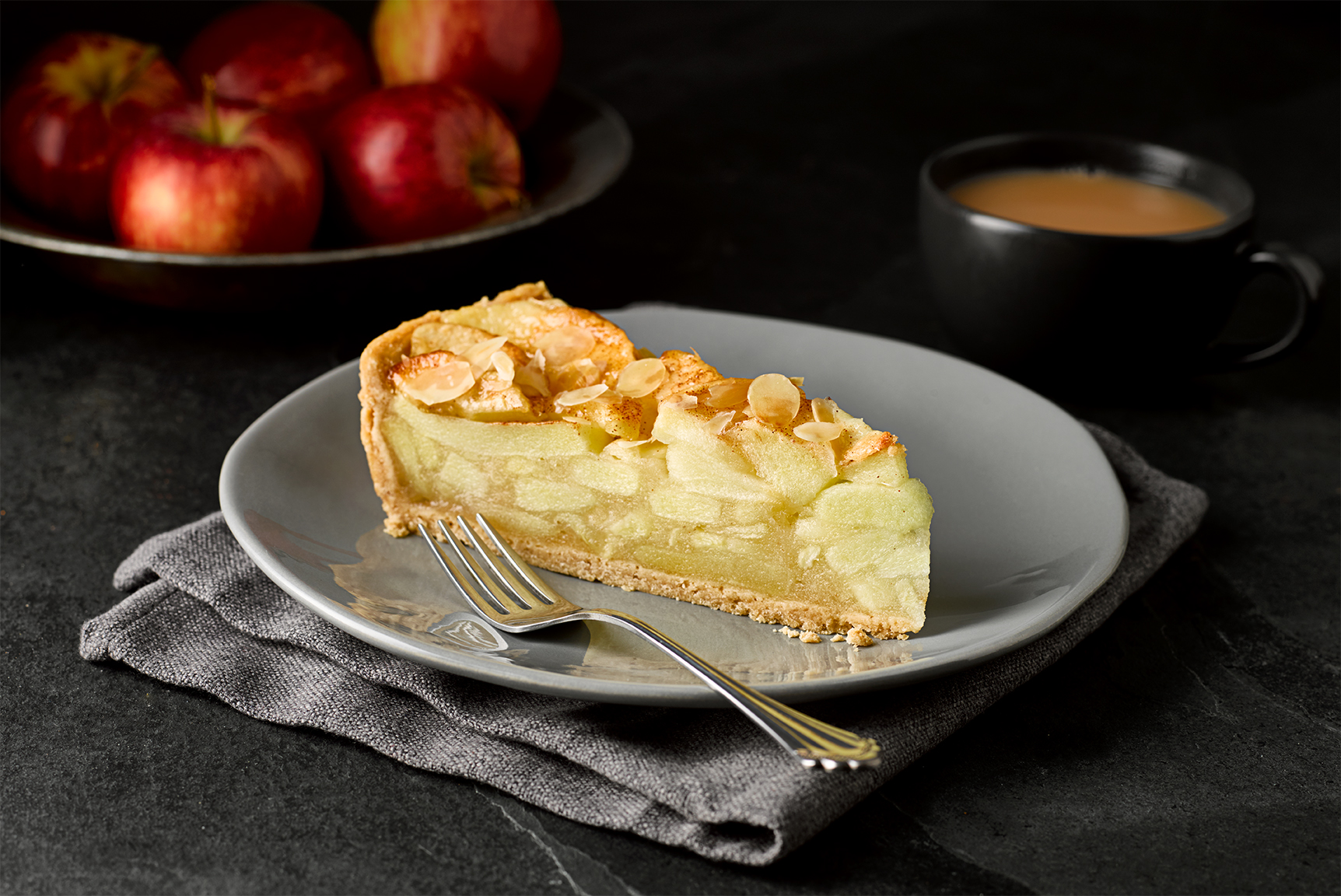 Perhaps most excitingly, Kirsty's have introduced their very first free-from pudding in the form of this delicious-looking vegan and gluten-free apple pie. Made with a dairy free recipe that contains 76% apples, it's also low in sugar and saturated fat, weighing in at just 253 calories a slice! How are we supposed to resist?
The new Luxury Apple Pie will be available in a two slice pack in the freezer aisle of Asda stores nationwide from 1 July and have an RRP of £3.
Tags:
Gluten-Free Pizza
,
News
,
Pie
,
Products
,
Vegan Pizza