Free-From Food Awards Shortlist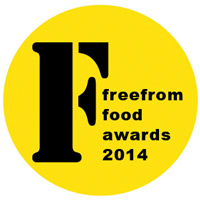 The shortlist for the 2015 FreeFrom Food Awards is here!
Celebrating the best in dairy-free, gluten-free, nut-free and all other free-from foods, the awards are now in their eighth successful year – and are the industry's only awards for free-from food. Two weeks of tasting and testing later, the judges have chosen nearly 270 products to shortlist.
Free-From Heaven's very own Sarah Lindsay was on the judging panel of the Confectionary and Chocolate panel, so here are the chosen tasty products for the category.
Take a look at all the nominees on the Free From Food Awards site. The categories include Breakfast, Bread, Ready Meals, Desserts, Pasta & Pizza, Raw Foods, Bars & more.
Tags:
News