The FreeFrom Food Awards are back, and this year they're celebrating their 10th anniversary year with bigger, better, new and exciting categories for 2017!

Recent surveys suggest that over half the population now try 'freefrom' foods (gluten-free, dairy-free, egg-free etc) while 20% of the population (over 12 million people) are making active efforts to cut down on their intake of gluten and dairy. And that is quite aside from the much smaller, but rapidly increasing group of allergy sufferers, coeliacs, IBS sufferers and others with medically diagnosed conditions who need to eliminate these foods from their diet.
Hardly surprising then that 'freefrom' is the fastest growing sector of the food industry – growing at 15% year on year and protected to turn over half a billion pounds this year! 
The FreeFrom Food Awards were launched in 2008 by FoodsMatter – a large informational website focused on food allergy and intolerance and all the many health conditions related to them. The awards have been a huge success – both with consumers looking for a mark of excellence, and with producers wanting to showcase their products. 
This year the awards will celebrate their 10th Anniversary and, to do so, has created two new categories:
A FreeFrom Superhero Award to be given to the person or organisation that has done most to promote freefrom over the last 10 years
A 'No Top 14' award to celebrate those products which have gone that extra mile and contain none of the 14 major allergens.**  (This may seem big ask but it is very possible and there are a number of products out there which already do!!)

The awards will also have an anniversary book ready for the presentation in March next year celebrating the winners, sponsors and judges who have helped both freefrom and the awards to grow over those ten years.
Said Michelle Berriedale-Johnson, director of the awards: 
"It is hard to believe how far freefrom has come in just ten years – from a tiny, niche initiative by home bakers with a dietary problem to a billion pound international industry! We feel privileged to have been able to track that progress through the ten years of the awards, watching not only the quality but the range of products improve by giant steps every year. We are sure that our tenth anniversary will not disappoint us!"
The presentations to the winners  will take place in March 2017 at a big, invitation only,  'freefrom' party at the Royal College of Physicians in Regents Park.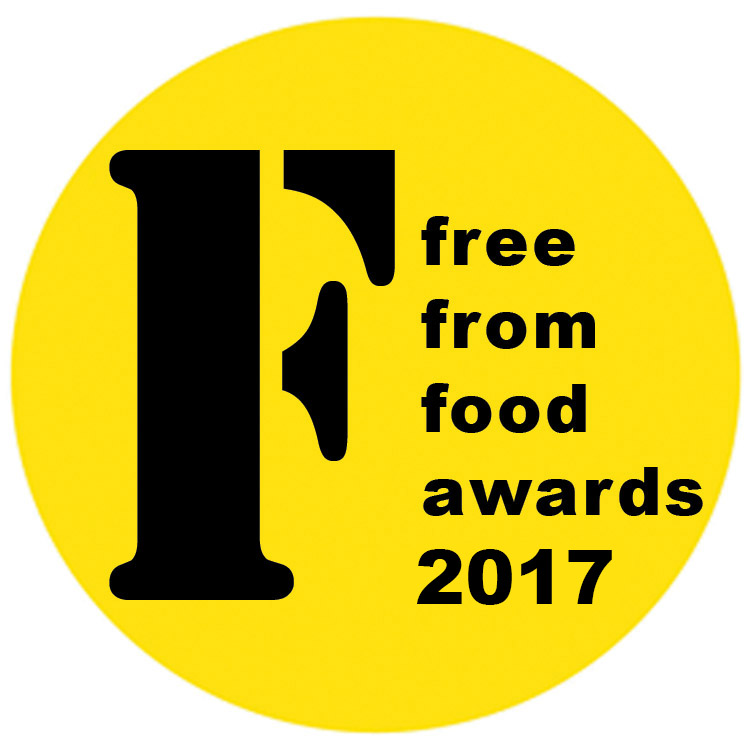 For more information on the awards go to www.freefromfoodawards.co.uk