Frozen pizza brand Goodfella's to launch vegan frozen pizza in UK supermarkets
There's good news for vegans across the country, as frozen pizza brand Goodfella's is launching the first-ever mainstream vegan frozen pizza – and it's delicious.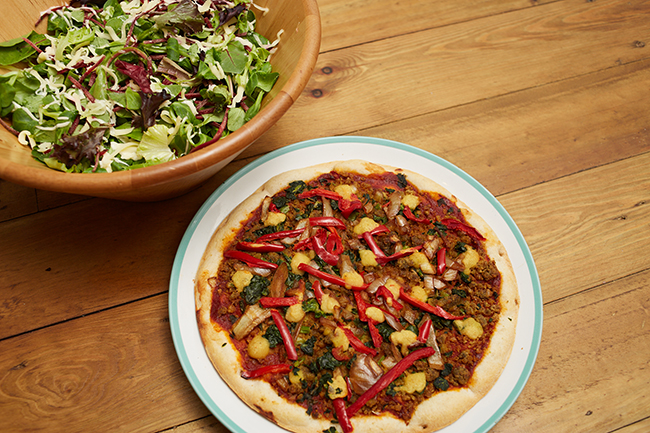 The pizza is topped with quality toppings including tasty falafel, delicious red peppers, spinach, white onion, spicy harissa sauce, and a moreish hummus drizzle for a meal that packs a punch and is fully approved by The Vegan Society.
The first mass-market vegan frozen pizza, the new Goodfella's pizza has been created to cater to the tastes of pizza lovers of all kinds, so there will be no more missing out on Friday nights gathering round a pizza and film for our non-meat-eating friends.
With more than 540,000 people following a vegan diet in the UK, the appetite for plant-based food has never been greater. Those following a vegan lifestyle – a way of living by consuming no animal products – choose to do so for a variety of reasons, and have previously had limited options in the realm of quick and easy convenience foods.
Thanks to Goodfella's innovation, it's easy to pick up a tasty vegan treat on the way home for a midweek tea, or keep one tucked in the freezer for those chilled-out Friday nights.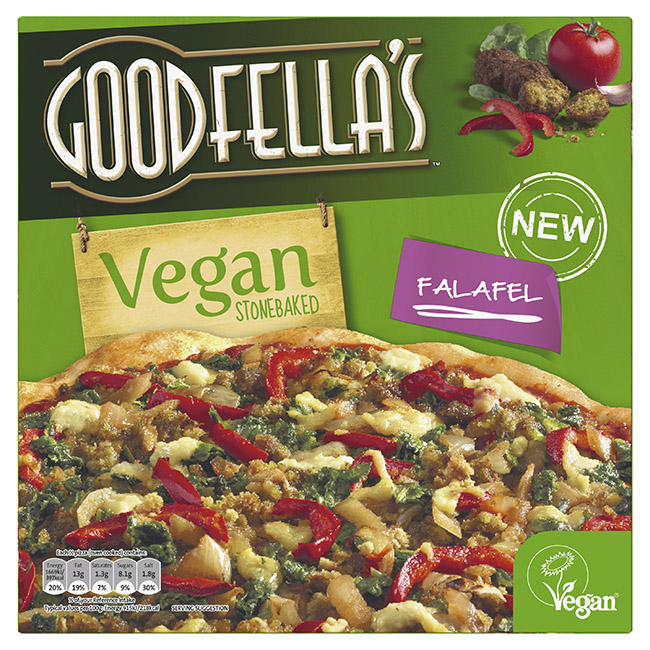 Alex Brown, Brand Manager at Goodfella's, said: "We're so excited to launch the first mainstream vegan frozen pizza. We're meeting the demand of a huge number of people in the UK who don't want to eat animal products, and what's more – it's really delicious.
"We think this new pizza will appeal to all pizza-lovers. We've perfected the recipe and we're really pleased with the result: flavoursome falafel, delicious veg, and the tastiest hummus drizzle… you're less than 20 minutes away from a top-notch vegan dinner."
Goodfella's vegan pizza will be available in supermarkets nationwide from March 2018 and will retail for £2.50. The pizza joins the Goodfella's range including stonebaked thin, gluten-free, takeaway-style, and the new premium Romano. 
Tags:
News
,
Products
,
Vegan Pizza