Ginger Bakers launches new addition to its gluten free boxed traybake range
Cake makers Ginger Bakers have launched a new addition to their boxed gluten free handmade traybake range.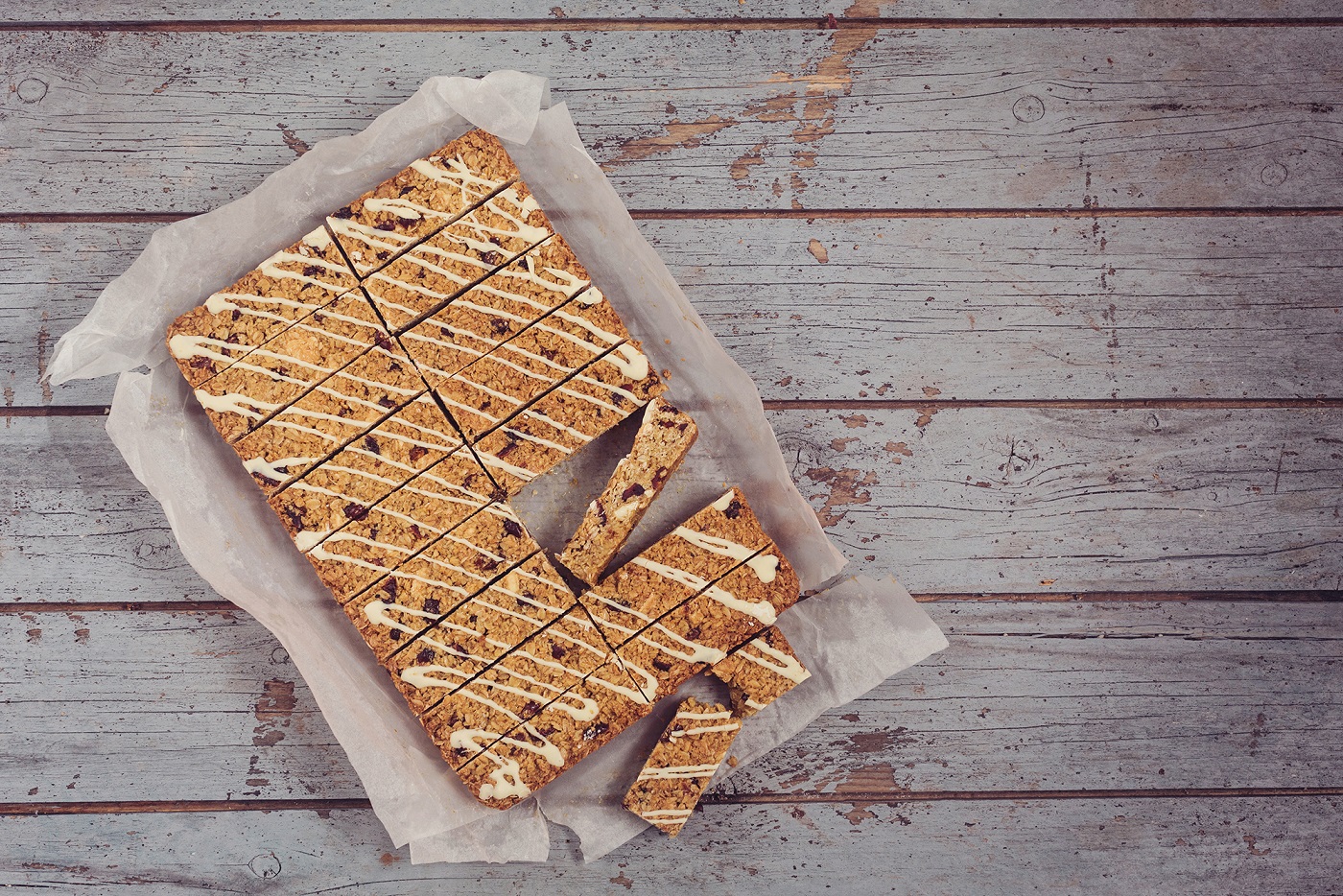 The new addition to the range is a Cranberry, Orange, & White Chocolate flapjack. This delicious flapjack is made with deliciously sticky cranberries, orange zest, chunks of white chocolate and topped with a decadent white chocolate drizzle.
There are five existing products in the range including:
Chocolate Brownie – a gooey rich chocolate traybake with a hint of vanilla.
Ginger Jake – a satisfying chewy traybake with the added crunch of toasted oats and a hint of ginger.
Lemon & Polenta – a delicious moist and fragrant traybake cake made with fresh Sicilian lemons.
Chocolate Nancy – crammed with fruit and nut goodness, topped off with plain Belgian chocolate.
Caramel Shortbread – a buttery shortbread base, with a sticky caramel centre and topped with plain Belgian chocolate.
The boxed gluten free range is specifically designed with those who suffer from gluten intolerance or coeliac disease in mind. Both illnesses mean that sufferers cannot tolerate gluten, a protein found in wheat, rye, and barley and some oats and many of these products are found in cakes, and if eaten can have debilitating impact on an individual.
As a result, many sufferers have chosen to remove cakes from their diets, happily, though there are a range of free-from alternatives to the gluten bearing ingredients, which means that delicious cakes and bakes are now back on the menu, including the delicious options created by the team at Ginger Bakers.
Great care is taken by the Ginger Bakers team to lovingly prepare their gluten free range of cakes and bakes in accordance with exacting SALSA guidelines in their dedicated free-from kitchen to ensure that those with a gluten intolerance or suffering from coeliac disease are safe in the knowledge that they can enjoy every cake and bake in the Ginger Bakers gluten free range.
Lisa Smith founder and owner of Ginger Bakers said: ''Around 1 in 100 people suffer with coeliac disease in the UK and many more suffer with some form of gluten intolerance. Cakes are a treat designed to bring a little joy and shouldn't be about worrying whether or not you can eat them. Which is why we took the decision to create a range of cakes and bakes that simply everyone could enjoy without having to worry. So, if you need to avoid gluten due to an intolerance, allergy, or coeliac disease, then consider choosing one of the delicious products from our traybake gluten free range, they're sure to be a perfect hit.''
Each traybake box contains four individually wrapped gluten free cakes and is priced at £3.50 per box.
For more information about Ginger Bakers or to place an order for their gluten free traybake range visit: www.gingerbakers.co.uk
Tags:
Gluten-Free Diet
,
Products