Gluten-free 6X Gold becomes Wadworth's flagship beer
Wadworth confirm it's gluten-free golden beer, 6X Gold, as a permanent addition to the Wadworth range of flagship beers.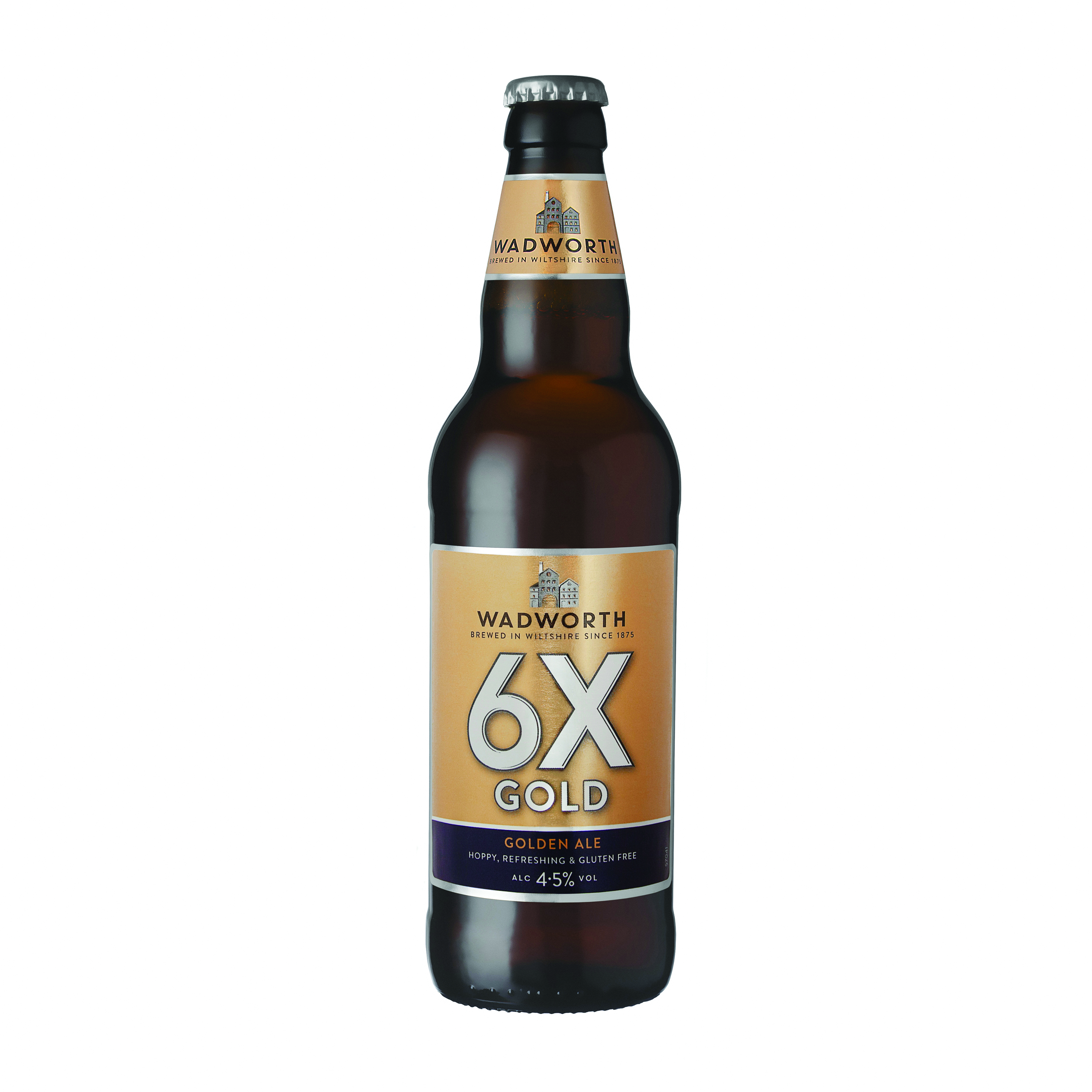 In response to the huge demand for its' gluten-free golden beer, 6X Gold, Wadworth, the Devizes based pub operator and family brewer, is marking Coeliac Awareness Week (8-14 May) by confirming it as a permanent addition to the Wadworth range of flagship beers.
Certified by Coeliac UK, 6X Gold has been on trial in Wadworth pubs and via its online shop since 2016 and the response has been overwhelming.
The 4.5% ABV hoppy and refreshing ale does not compromise on flavour with sweet malt and spicy notes on the palate and a zesty aroma.  Brewed with 100% English hops – Admiral, Pilgrim, Pilot & English Cascade – Wadworth are delighted by the response to its introduction and are pleased to be recognising its success with a place on the permanent product list.
"We were confident we were on to a winner with a real need in the market for a great tasting, gluten-free ale" said Elaine Beckett, head of marketing and communications. "The positive reaction to the trial has been really gratifying and totally underpins the innovation by our brewers and just why 6X Gold deserves to be a flagship beer alongside our full range.     It's also a vote of confidence for our overall commitment to catering for those with gluten free requirements. We have 45 Coeliac UK certified pubs with extensive, full gluten free menus on offer – so a perfect choice to celebrate the 'Gluten Freevolution' during Coeliac Awareness Week."
Around 1 in 100 people in the UK and in Europe are Coeliac, although only 24% people are clinically diagnosed1.  But there is an expanding group of people (8% of Brits) avoiding gluten as part of a healthy lifestyle2 so demand for gluten-free options is on the up.
This year, the Coeliac Awareness Week campaign will focus on eating out, calling for the 'Gluten Freevolution'. It's aim; to make eating out, no matter where you are, a pleasurable experience without the hassle and disappointment that can often come with getting food that's right for a gluten-free diet.
6X Gold is available nationally in 500ml bottles through Wadworth's online shop –www.wadworth.co.uk – or at Wadworth pubs across the South West of England.
To find out more about Wadworth 6X Gold and what's going on during Coeliac Awareness Week follow @Wadworth on Twitter, @officialwadworthbrewery Instagram or visit www.facebook.com/WelcometoWadworth. Oh, and don't forget to let us know what you think using #6XGold.
Tags:
News
,
Products