Gluten-free biscuit specialists Prewett's release snackable bags of gluten-free chunk chocolate chip cookies
Gluten-free biscuit specialist Prewett's has launched a deliciously snackable Mini's Chunky Choc Chip Cookies.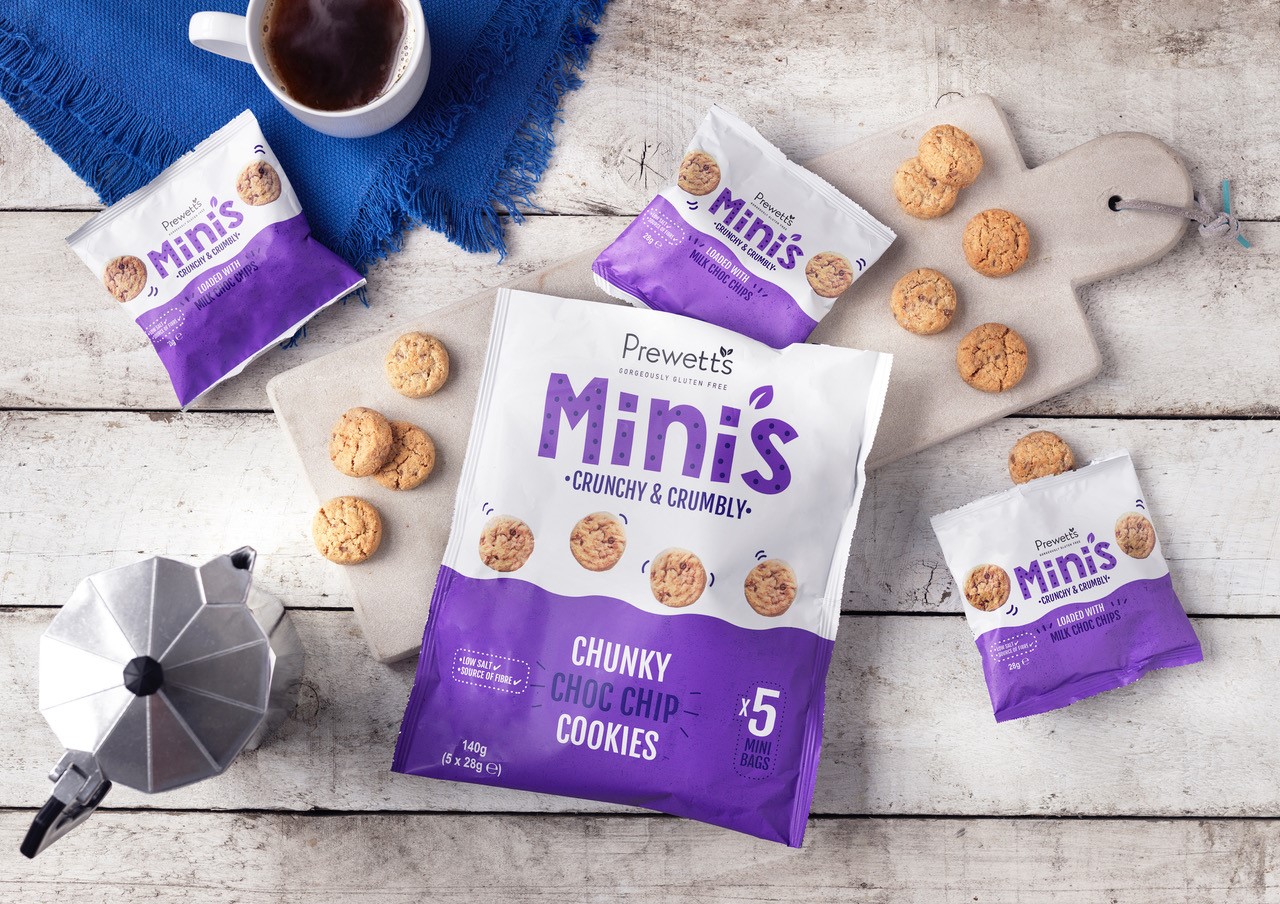 Prewett's, the gluten-free biscuit specialist, has launched Mini's Chunky Choc Chip Cookies – the second addition to their new Mini's range.
The bite-sized cookies are packed full of flavoursome milk chocolate chips, and are ideal as a lunchbox snack or 'on-the-go' treat. For those who prefer a savoury snack, Prewett's also offer bags of mini cheese biscuits which were launched earlier this year.
Available as five mini bags in a larger 140g bag, Mini's Chunky Choc Chip Cookies are currently available in Asda (retail sale price £2.00), with more stockists anticipated to follow later.
David Wood, Business Improvement Director for Northumbrian Fine Foods, who own Prewett's, said: "These great-tasting mini choc chip cookies are ideal for gluten-free consumers looking for a delicious and convenient snack."
Tags:
Biscuits
,
Cookies
,
Gluten-Free Snacks
,
News
,
Products