Gluten Free oat milk for ethical consumers
This year, heavy investment in Glebe Farm Foods has seen the creation of a purpose-built gluten free oat milk plant, located on the same farm at which the oats themselves are grown.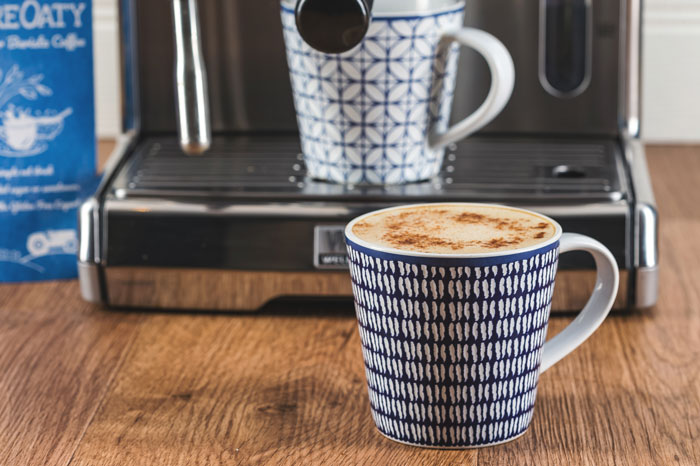 With many people now actively investigating not only how products are made, but increasingly, who owns the brand themselves, the focus on family-owned, family-run companies has never been greater. Glebe Farm Foods has been in the Rayner family for over 50 years, and is currently run by sister and brother Rebecca and Phil.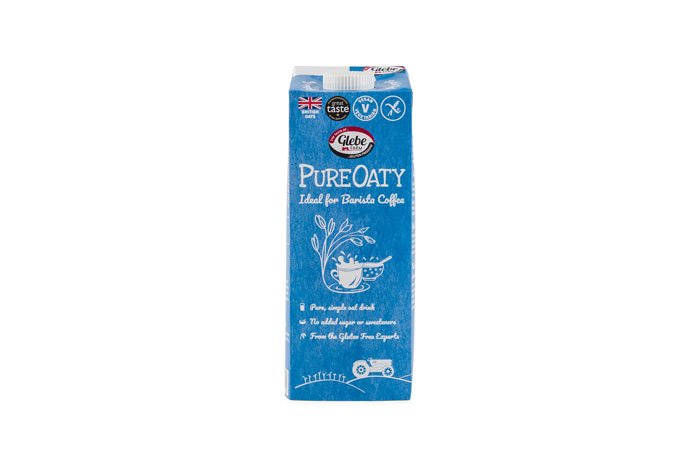 The purpose-built plant at Glebe Farm has been the catalyst for the launch of PureOaty, the only oat drink on the market that is produced using exclusively British gluten-free oats. Lovingly created in the UK using just 4 natural ingredients: British gluten-free oats, water, sunflower oil and salt, PureOaty contains no added sugars, sweeteners or preservatives and never, ever comes from concentrate.
Low in sugar and calories, PureOaty is an excellent milk alternative in delicious barista style coffees, while being perfect on cereals, or in smoothies. In addition, it excels as the base for many sauces, soups and desserts or as a key ingredient in baking, from gluten free brownies to delicious cakes and bakes.
When steamed through a domestic coffee machine, PureOaty creates a luxurious, velvety barista style foam which is ideal for a morning cappuccino, mid-afternoon latte or an indulgent hot chocolate.
Following the huge demand for plant-based milks in 2020, PureOaty provides a fantastic gluten and dairy-free option for those who are integrating free-from products into their daily lifestyle.
Suitable for both vegetarians and vegans alike, PureOaty also offers an excellent plant-based option for consumers with a number of dietary requirements including lactose intolerance, coeliac disease and nut allergies.
The Rayner family is delighted with the initial launch of this gluten free oat milk option and are already receiving a great response from consumers following a dairy free diet, as well as those who are choosing it as a lifestyle option.
PureOaty is currently stocked in Holland & Barrett, Central England Co-Op's and Amazon and retails for around £1.99.
For social media updates, follow Glebe Farm Foods on Instagram, Twitter & Facebook
Comments
Tags:
Gluten-Free Diet
,
Gluten-Free Drinks
,
Products