Greggs vows to add more vegan options to its menu
The chief executive of Greggs has vowed to add vegan options to the high-street bakery chain's menu, as it announced plans to ramp up its growth with up to 130 new stores this year.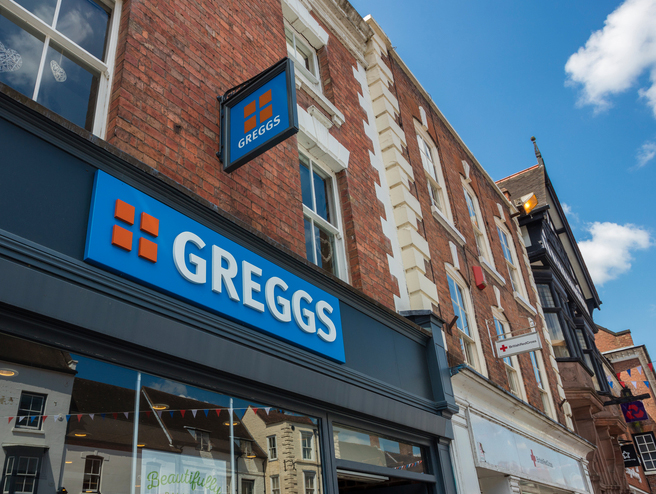 Greggs vows to add more vegan options to its menu
Earlier this month, PETA launched a petition calling on Greggs to offer a vegan version of its popular sausage roll in stores to give vegans more options for food-to-go on the high-street as the chain currently doesn't offer any vegan sandwiches or hot lunch options in its 1,700 UK stores.
PETA Director of Vegan Corporate Projects, Dawn Carr, said: "More people than ever are clamouring for healthy vegan options from their favourite on-the-go eateries.
"PETA is calling on Greggs to heed this growing demand, add a vegan sausage roll to the menu, and watch the cruelty-free treats fly off the shelves."
Today Greggs boss Roger Whiteside said, that while coming up with a "great tasting" vegan sausage roll was proving difficult, the chain was likely to start selling vegan sandwiches this year.
"We're aware people would like those types of options in some of our savoury categories and things, but they're more difficult to achieve, frankly, because what we're looking to do is to find things that have broad appeal because they taste great," he said.
In 2016, Chief Executive Roger Whiteside has said that the company was planning to introduce new gluten-free products to stores, including a brownie and a crispy roll. The brand launched its first ever 'healthier shop' at New Cross Hospital in Wolverhampton to improve the nutritional value of Greggs products and encourage customers to make healthier choices.
Tags:
News