Hotel Chocolat releases delicious dairy-free chocolate range for Easter
Luxury UK chocolate chain Hotel Chocolat has released a range of melt-in-the-mouth Easter-themed dairy-free chocolates.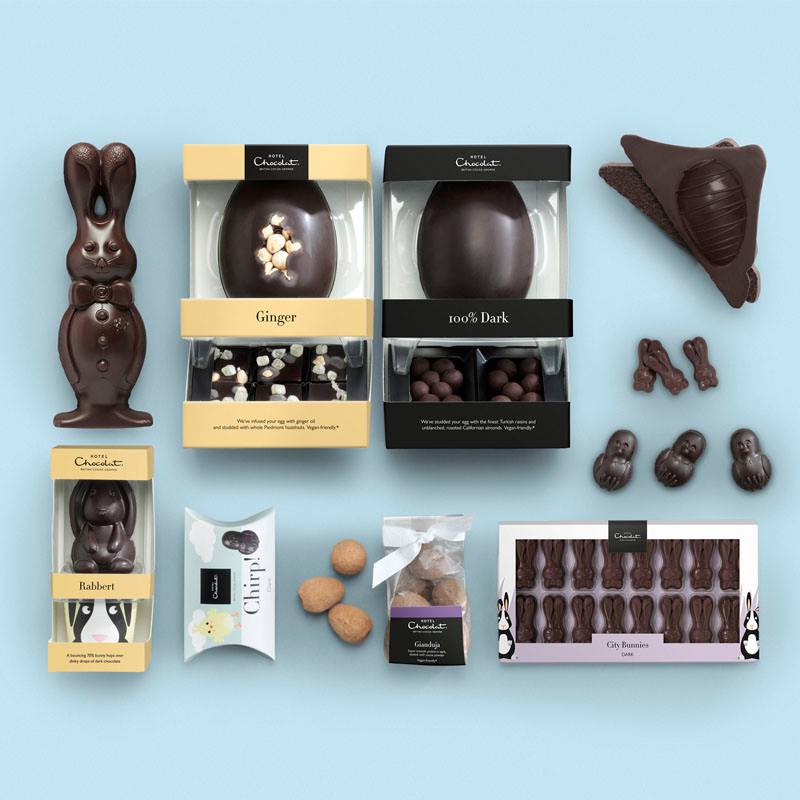 Luxury chocolate brand Hotel Chocolat has announced the release of its range of dairy-free Easter-themed chocolates in a recent Facebook post, saying: "Our NEW vegan-friendly Easter chocolate range will make you chirp with excitement!"
Some of the tasty chocs gracing shelves this year include fun treats like the egg sandwich. To make this, Hotel Chocolate put a loaf of granary bread through a 3D scanner to create the slices for your Egg Sandwich, which is why it looks and feels so much like the real thing! This one is made with their smooth, dark 70% milk chocolate for an irresistible hit of cocoa.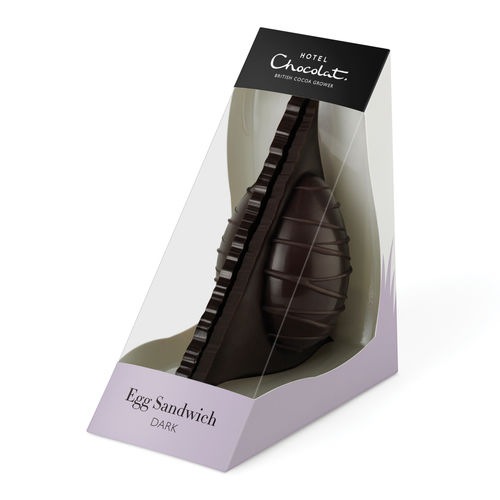 There's also their fiery ginger egg that's perfect for fans of this spicy root. The vegan egg is made from 70% dark chocolate infused with Indian ginger oil, and it comes with an extra box of chocs studded with roasted hazelnuts and crystallised ginger.
The new vegan range includes the following products:
Hard-boiled dark chocolate egg (£16.00)
Dark chocolate Easter egg sandwich (£10.00)
Dark chocolate bunny (£8.00)
City dark chocolate Easter bunnies (£6.00)
Hard-boiled ginger chocolate egg (£16.00)
Rabbert Tiddly Chocolate Pot (£2.00)
Kids Dark Chocolate Easter Egg (£10.00)
Speaking about the decision to offer a wide range of dairy-free products, Hotel Chocolate said: "Whatever your reason for going vegan, there's no need to give up good chocolate this April 1st. Made with our 'more cocoa, less sugar' mantra in mind, these 70% and 100% dark chocolate Easter eggs, dark chocolate bunnies, egglets and more are all vegan-friendly and – as always – brimming with cocoa satisfaction."
Comments
Tags:
Chocolate
,
Dairy-Free Dessert
,
Easter eggs
,
Gluten-Free Easter
,
News
,
Products