Irish Baker scoops top spot at the 2017 FreeFrom Food Awards
The FreeFrom Food Awards are the industry's only award for 'free-from food' –gluten-free, dairy-free, nut-free, soya-free etc, and celebrated their 10th anniversary last night.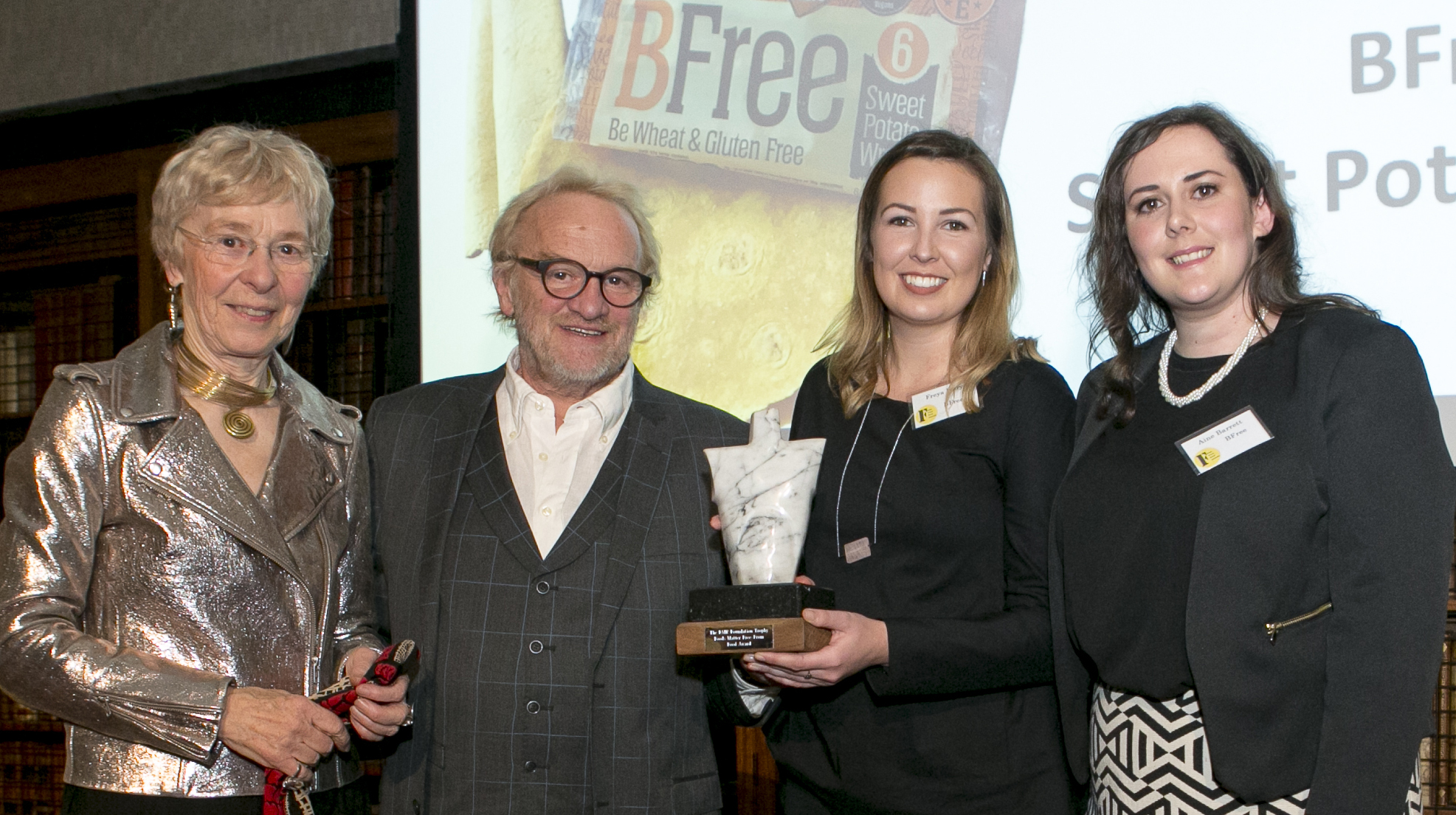 Irish bakers BFree were last night presented with 'Marble Mo', the FreeFrom Food Oscar for 2017.  BFree's Sweet Potato Wraps won the Product of the Year at the FreeFrom Food Awards held at the Royal College of Physicians.
Judges praised the wrap not only for being 'enormously versatile, beautifully soft and pliable, a lovely warm colour and tasting delicious' but for being free of all of the major 14 allergens. 'A totally inclusive, totally delicious product – just what a free-from food ought to be!'
Along with BFree, over 30 gold champions along with silver and bronze winners spread over 19 categories were presented with their certificates by Antony Worrall Thompson before 350 guests.  Other winners included Rana's Artisan Bakery, BoojaBooja, Evexia Thrive pasta, Rule of Crumb from Northern Ireland, Bellfield Brewery and the West Cornwall Pasty Company, with Tesco winning Retailer of the Year for the third year running.
In celebration of the Awards 10th Anniversary Clare Marriage of Doves Farm Foods was crowned as the Awards' FreeFrom Superhero for the enormous contribution that the Doves Farm flours and foods have made to the free-from industry over the last ten years.
All guests were given a copy of an anniversary book, FreeFrom and the Awards – 10 Years On, charting the rise of free-from food through the prism of the awards.
'It is hard to believe how far free-from has come in the last ten years', said Michelle Berriedale-Johnson, Director of the awards. 'No matter where you look in the food world there are now excellent free-from equivalents to standard offerings, many of them as good, or better – and often healthier – than the originals'.
Antony Worrall Thompson, long term patron of the awards, commented:
'It is amazing how much has changed in just ten years. All credit to the pioneering small producers who have followed their dreams to create wonderful free-from foods – to the supermarkets who have backed them – and to the FreeFrom Food Awards who have encouraged and celebrated them!'
THE RESULTS ARE IN! 
Winner of the FreeFrom Food Awards Product of the year
Freefrom Super Hero – Sponsored by Lucy Bee
Gold
Silver
The Innovation Award – Sponsored by Food Matters Live
Gold
Silver
Bronze
No Top 14 – Sponsored by Ilumi
Gold
Essy & Bella Peppermint & Cacao Nib Alternative to Milk Chocolate
Tesco Free From Garlic Baguette
Silver
Bronze
Best Product from a Start Up – Sponsored by Tesco
Gold
Silver
Bronze
Gold
Silver
Bronze
Bread – Sponsored by Dr Schaer
Gold
BFree Stone Baked Pitta Bread
Silver
Bronze
Gold
Silver
Bronze
Gold
Silver
Bronze
Lori Organic Gluten Free Pasta Fusilli
Riso Gallo 3 Cereali Gluten Free Fusilli
Gold
Silver
Bronze
Gold
Silver
Bronze 
Gold – Beer
Gold – Savoury Snacks
Silver – Beer
Silver – Savoury Snacks
Bronze – Beer
Bronze – Savoury Snacks
Meaty and Fishy Ready Meals – Sponsored by Mrs Crimbles
Gold
Tesco Free From Beef Casserole and Dumplings
Silver
Bronze  
Gold
Silver
Bronze
Foods suitable for nut and peanut allergics – Sponsored by Wellaby's
Gold
Yau's Thai Style Satay Sauce
Silver
Bronze
Children's food – Sponsored by Delamere Dairy
Gold
Asda Free From Chocolate Party Cake
Rule of Crumb Gluten & Dairy Free Chicken Goujons
Tesco Free From Beef and Red Wine Ragu with Pasta
Silver
Bronze
Gold
Silver
Bronze
Desserts and Puddings – Sponsored by Morrisons
Gold
Silver
Bronze
Confectionery and Chocolate – Sponsored by Goodness Direct
Gold
Biona Organic Mini Fruit Bears
Booja Booja Almond & Sea Salt Caramel Chocolate Truffles
Silver
Bronze
Bars – cereal, fruit, superfood, grain-free… Sponsored by Synergis Marketing
Gold
Silver
Bronze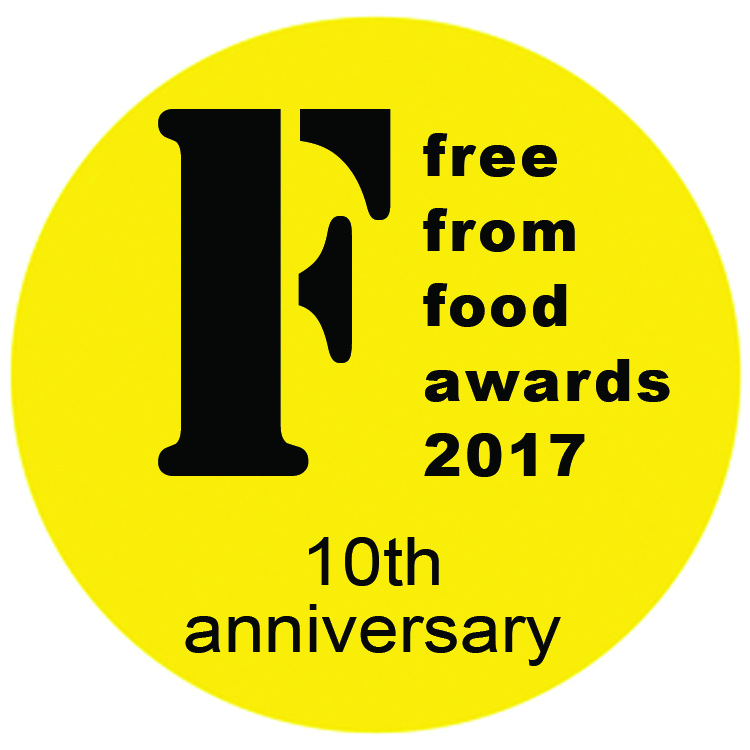 For all details of the Award visit: FreeFrom Food Awards / Twitter / Facebook

Tags: News