Italian restaurant Zizzi launches limited edition dairy-free rainbow pizza
Veganuary embracing Brits can celebrate the month in style at Zizzi with a *2 for 1 offer on all main vegan dishes and the launch of the new Arcobaleno Pizza, created in collaboration with The World Avocado Organisation.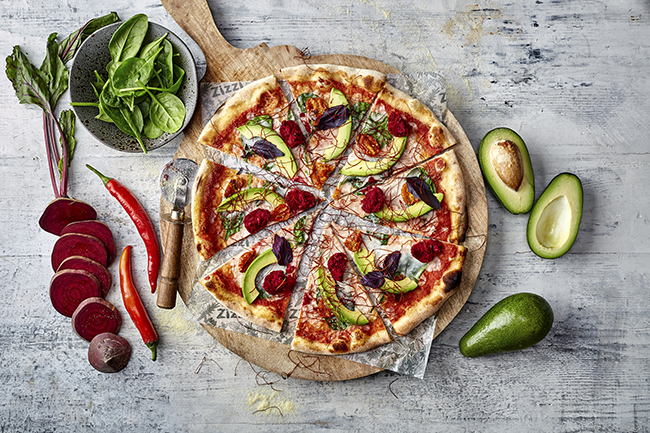 Just in time to celebrate Veganuary and to lift January Blues, the new Arcobaleno pizza will be available in conjunction with a 2 for 1 offer*, along with all main vegan dishes on the Zizzi menu during January.
The new dish has been suitably named The Arcobaleno, meaning 'rainbow' in Italian, due to the array of eye-catching colours on the pizza which come from the variety of delicious ingredients including; pink beetroot 'beetballs', sun blushed tomatoes, tasty chilli threads, vibrant purple basil and, of course, the UK's favourite superfood, the avocado. The pizza can also be made non-vegan by switching the cheese type.
Jo Fawcett, Marketing Director at Zizzi comments:
"We wanted to create another dish for our menu that ticks multiple boxes for customers by using ingredients that our diners love, and avocado continues to be one of the key ingredients requested at Zizzi. With social media continuing to drive the trend for visually appealing food, we understand the need to design aesthetically beautiful dishes with more diversification in terms of pizza toppings, resulting in pretty plates of enviable meals that foodies will be snapping in seconds."
"Taking New Year dietary commitments into consideration, whether you're embracing Dry January or Veganary, Zizzi has got you covered."
To help create the new dish, Zizzi have teamed up with The World Avocado Organisation which has reported that sales of the UK's favourite superfood have grown phenomenally, with an increase of over 180 percent since 2013.
Vegan Menu
Data released by Zizzi show that sales of vegan dishes have risen by 246 percent since 2016 and is expected to continue to soar in 2018, meaning that chefs need to think outside the box when it comes to menu development.
Zizzi was the first high-street restaurant to market with a hugely successful Vegan cheese alternative and the Italian chain has continued to innovate and grow its flexitarian offer dishes as part of its ongoing commitment to providing the most varied menu on the high-street.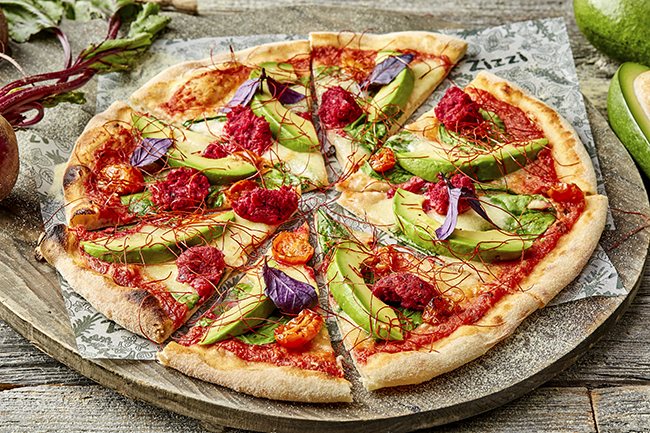 January Specials
Zizzi's January Specials don't just stop there, the new menu also includes an Aubergine Parmigiana Crocchette starter, a hearty Basilicata Calzone main and a sumptuous Chocolate Praline Fondente served with honey, sea salt and mascarpone gelato and topped with salted caramel and salted caramel crunch.
With an array of soft drinks and moreish mocktails on the menu, Zizzi can also help you stay on track and put down the bottle for Dry January. Instead, you could opt for a Blackberry and lemon cooler with fresh blueberries, mint & rosemary.
---
Offer T's & C's
*The 2 for 1 price of one offer is valid all day Sunday – Thursday between 2nd– 31st January 2018, excluding Friday & Saturday. The two for one offer on vegan main courses is valid for a max of 8 people and excludes Bambini Kids menu, nibbles, starters, sharers, sides & desserts. The cheapest vegan main course will be free. Offer not valid in conjunction with any other offer, voucher, set menu, eTesco tokens or Tastecard. This offer is available on Zizzi takeaway when you order & collect through the restaurant however is not available on Deliveroo orders and excludes Dublin Suffolk Street & Dundrum. Zizzi reserves the right to withdraw this offer at any time and without notice.
Tags:
News